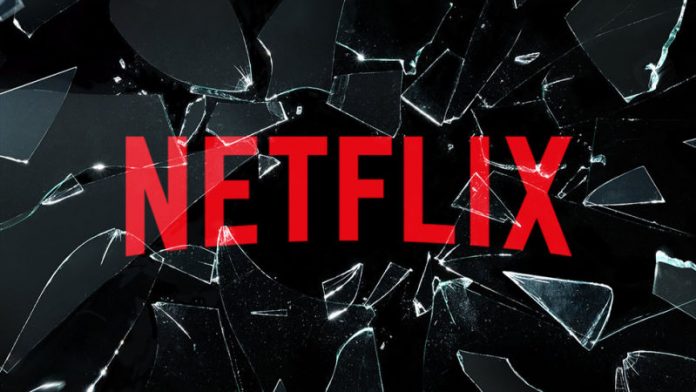 After reporting mixed earnings, Netflix is gearing up for what could be its most controversial quarter yet. Apple TV+ and Disney+ are set to debut in a few weeks, and if Netflix isn't careful, it could quickly become the first casualty in the "streaming wars."
HBO, NBC, and other major networks are launching their own streaming services as well – all of which pose a threat to Netflix's dwindling exclusive library in Q4.
In Q3, however, the going was mostly good. Wednesday night's earnings report revealed that while domestic paid subscriber additions disappointed (517,000 vs. 802,000 expected), earnings per share were outstanding ($1.47 vs. $1.04 expected). Total revenue came in just shy of expectations ($5.24 billion vs. $5.25 billion expected), but international paid subscriber additions impressed (6.25 million vs. 6.05 million expected).
In the end, it was enough to impress after-hours investors, who caused NFLX shares to rise as high as 10%.
But as of midday, the stock is up a much more modest 1.60%, driven down by some sobering guidance released post-earnings. Netflix predicts that it will add fewer subscribers in Q4 this year than it did in 2018 as multiple new competitors enter the space.
The company also acknowledged another critical factor leading consumers away from the streaming giant:
Netflix keeps raising prices.
In January of this year, Netflix's HD streaming plan went from $10.99 per month to $12.99 per month – an 18% increase. And though a $2 hike might seem insignificant, Netflix believes it contributed to the quarterly domestic subscriber miss.
"Since our U.S. price increase earlier this year, retention has not yet fully returned on a sustained basis to pre-price-change levels, which has led to slower U.S. membership growth," said the letter released to investors.
It's an issue that Netflix has wrestled with since it went public. As a "growth stock," the company shirked profits to build its subscriber base. As a result, Netflix shares erupted since its 2002 IPO. The strategy, for the most part, has worked very well.
But now that growth is slowing, Netflix needs to start producing dollars and cents in addition to its critically acclaimed television programs. These days, the streaming leader is forced to walk a very fine line between growth and profits. The addition of several legitimate competitors – who are all entering the space at the same time, no less – is of significant concern.
Especially when you consider how much the "other guys" are charging. Disney+, which will offer shows and movies from some of the world's most beloved franchises (Marvel, Star Wars), only costs $6.99 per month. Apple TV+, which will feature only a handful of new original shows, is even cheaper at $4.99 per month.
Either option is a far less expensive alternative to Netflix while offering similar content. The Disney+ library is arguably the best available and costs a little more than half as much as Netflix does for a monthly subscription.
Of course, the pricing model for Disney and Apple is unsustainable. Both companies are trying to get their hooks into subscribers, potentially at a short-term loss.
But by delivering maximum value for minimum cost (to consumers), they plan on making their "real money" down the line. Sound familiar? It's exactly what Netflix did more than a decade ago, and it's the same strategy still used by Amazon to this day (via Amazon Prime).
Establishing a dominant position in the marketplace often requires significant sacrifices in both time and money. Disney and Apple both realize that and are doing their best to compete. Netflix, despite being more expensive, still boasts a massive list of subscribers.
Plenty of companies will come for the streaming crown, and they'll likely incur massive costs in doing so. The ones that "swing and miss", unable to get enough of a foothold to generate long-term revenues, might not survive the endeavor. Streaming is a high-stakes game, and it's growing more crowded by the day.
Service providers that don't find elbow room at "the top" quick enough could end up getting kicked back down to the bottom of the pile.
All while the streaming war "winners" rake in the dough, provided that they decide to raise prices…
…Eventually.