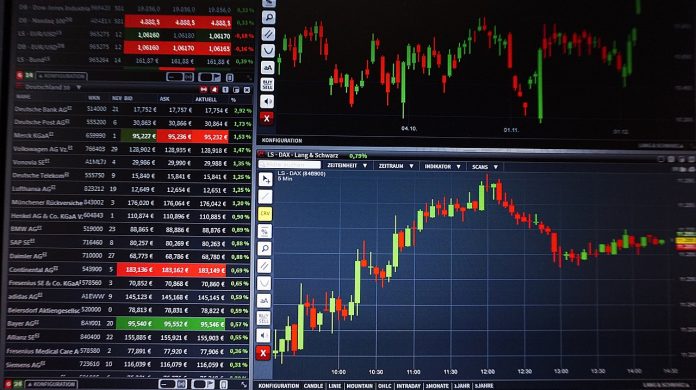 A New Ultimatum for China, and More Pain for American and Chinese Economies
Shortly before noon on Monday, Bloomberg released a report claiming that the Trump Administration was preparing yet another round of tariffs on China. Trump claimed the tariffs would be imposed if the two countries could not come to an agreement at the upcoming G-20 summit, which is being held next month in Buenos Aires.
According to data gathered by our analysts, the total would amount to roughly $257 billion worth of goods, or all remaining imports from China which are not already subject to tariffs. These new tariffs would likely be imposed in early February of next year, and they'd almost certainly be met with new tariffs by the Chinese on American imports as well.
The most recent tariffs to go into effect were in September, when the U.S. levied tariffs of 10 percent on $200 billion of Chinese products. These tariffs are set to increase to 25% by the end of the year if trade talks fail to yield results. Beijing, meanwhile, is prepared to impose taxes on 5,207 U.S. imports worth about $60 billion.
Already some $50 billion in goods have been taxed by both countries before the September increase. And while the U.S. has managed to avoid the worst of the trade war, there are increasing signs that this is no longer the case.   
U.S. Markets Hit Hard By Tariff Announcement. But China Still Has It Worse.
Another day, another "dead cat" bounce.
U.S. stocks were crushed on Monday by renewed fears of tariff escalation and peak earnings. Equity markets rose higher at the start of the day only to plummet on the news by Bloomberg of the December tariffs. By closing bell, the Dow Jones had been whiplashed some 900 points, from a net gain of 300 to a net loss at one point of 600.
Every U.S. stock index hit new lows for October. The S&P fell as much as 2.1% and the Nasdaq dropped below its April low of 6927 thanks to even more selloffs from FAANG.
It seems trade wars and interest rate hikes are finally catching up to the U.S. equity markets and may lead to a slowdown for America's economy. But this is nothing compared to China, which has seen a 30% drop in the Shanghai Composite since January and a significant curtailing of its GDP which, at 6.7% last quarter, is as low as it was during the 2009 financial crisis.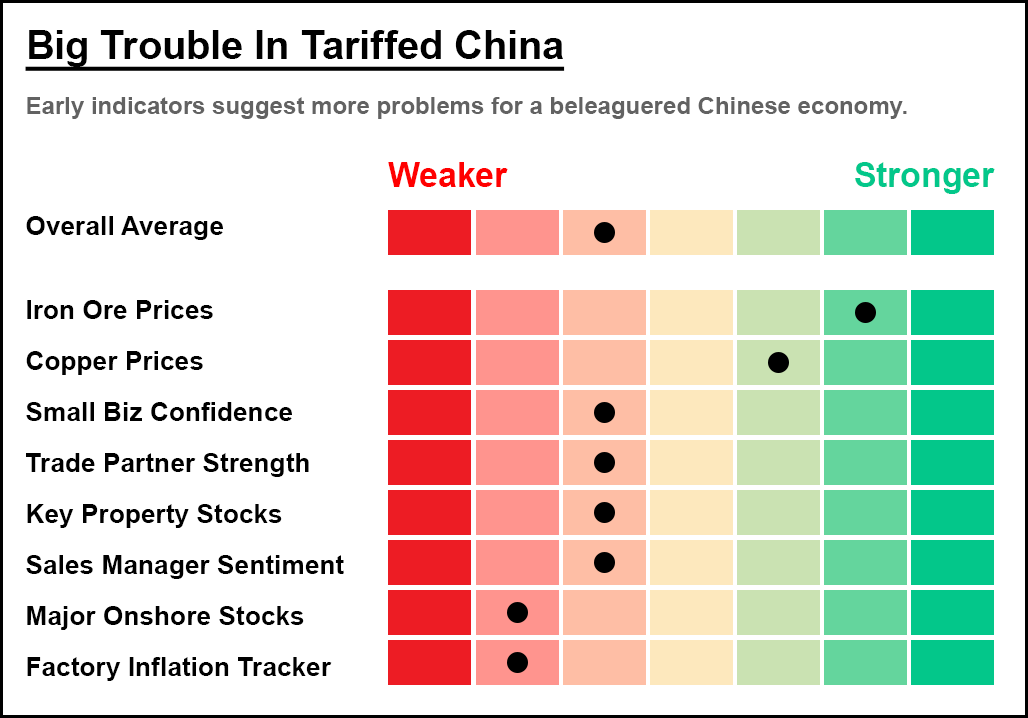 Based on an aggregate of different indicators on business conditions and market sentiment, the chart above clearly shows that more downside is possible, if not probable. Entire sectors of China's economy are in decline, and additional tariffs will only exacerbate these losses.
Xi Needs a Way Out to Save Face. Expect Trump to Give Him One.
President Xi Jinping has made every attempt to limit the damage of President Trump's trade policies. Every attempt, that is, except for one: coming to the table to discuss trade concessions.
And thankfully, after all this time there are signs he may be reconsidering.
Xi's attempts at pressuring Trump by targeting middle American farmers seems to have failed. Trump responded by announcing agricultural supplements to keep them afloat while they found new markets for their goods. And judging from Trump's rising popularity numbers, the move hasn't affected his ability to govern, either. Xi may think he can hold out on the assumption Trump will lose in 2020 or better yet, get impeached by the democrats after the midterms. Both accounts, at this point, seem like wishful thinking.
Then there's the yuan, which has come closer and closer to the do-not-cross line of 7 to the dollar. A drop past 7 (despite every attempt to hold it up) could decimate China's equity markets beyond even the 30% drop they've already had this year. That, in turn, would be the death knell for the global bull market and perhaps even put Xi's future as China's leader in doubt.
Xi needs to consider what a global bear market would do to both China and his to his ambitions as the country's leader. Cleary the U.S. has enough leverage to continue playing hardball, so Chinese leadership must come to the bargaining table for the good of everyone, ideally before the world economy falls off a cliff.