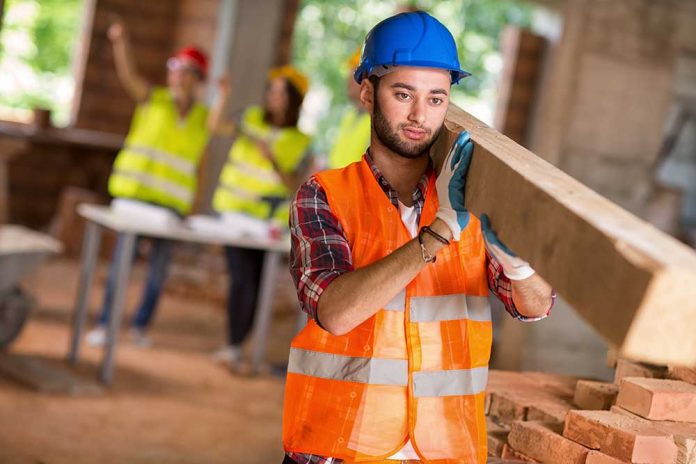 Stocks slumped at the open this morning before regaining much of their losses by noon on news concerning President Biden's tax plan. The general market is still down on the day, but not nearly as much as it once was.
Equities initially got crunched as a "double whammy" of bad news hit bulls in the trading session's early hours. First, Russia announced that it would cut the dollar from its sovereign wealth fund. The country is going to favor euros and yen over American currency to reduce the impact of potential US sanctions.
Then, AMC told investors that it would offer 11.5 million shares at the market, which almost immediately deflated the AMC bubble when stocks began trading. The company even went so far as to offer a 2.5% commission to banks if they could sucker any investors into buying – a move that critics felt was very Wolf of Wall Street, if not downright exploitative of the current speculative climate.
The two headlines dragged stocks lower despite a May jobs "beat" as reported by ADP. Total hires clocked in at 978,000 last month, surpassing the 680,000 job consensus estimate with ease. Jobless claims, meanwhile, fell below 400,000 for the first time in over a year.
"With ADP knocking it out of the park, and jobless claims breaking that 400k barrier—a pandemic low—all eyes will be on the larger jobs picture tomorrow," explained Mike Loewengart, a managing director at E-Trade.
"With seemingly all systems go on the jobs front, the economy is flashing some very real signs that this isn't just a comeback—expansion mode could be on the horizon."
But what really boosted sentiment was Biden's "about-face" on his proposed tax hike, in which he originally wanted to raise the corporate tax rate to 28 percent.
"Instead, Biden on Wednesday recommended a new, minimum corporate tax of 15 percent, seeking to take aim at dozens of profitable U.S. corporations that pay little to nothing to the federal government annually, according to a person familiar with the talks who requested anonymity to describe them," reported the Washington Post.
Better yet, the White House claims that Congress is getting closer to agreeing on an infrastructure bill, now valued at $1 trillion.
"Patience is not unending, and he wants to make progress. His only line in the sand is inaction," White House press secretary Jen Psaki said. "He wants to sign a bill into law this summer."
Stocks rallied sharply in response to the news.
And while that all sounds great, it calls into question the biggest risk facing bulls:
The tapering of bond purchases by the Fed.
It's something we've discussed at length. It's also something that bears have been waiting on for weeks.
But if "expansion mode" is coming and Biden's able to push through his next $1 trillion bill, serious tapering may finally happen. Don't forget: the repo markets are a mess, too, and soaring home prices have caught the eye of Fed officials.
And on the technical side, the S&P has been unable to break through its recent highs for almost a month.
The May jobs report, due out tomorrow, should have an impact on the market. Will a strong report be bullish enough to spark a rally, though? And what if investors interpret a strong reading as a sign that tapering is on its way?
As usual, sticking to the market's actual price action – not the headlines driving it – is likely the wisest choice.
Regardless of the fact that stocks haven't traded deliberately in weeks.