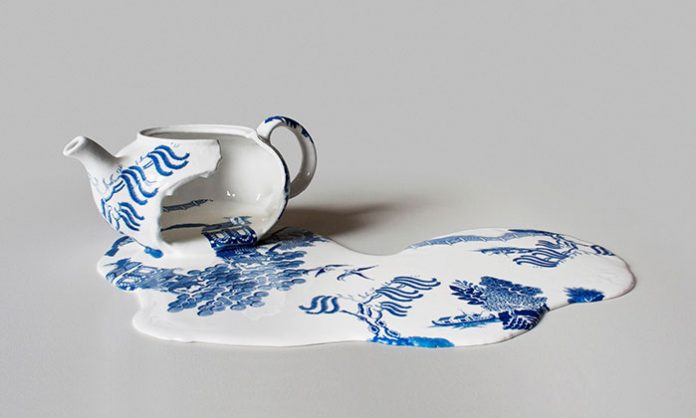 The market slumped in its first day of trading in the new year, as data emerged showing evidence of a Chinese manufacturing contraction – one that's possibly foreshadowing a shrunken global economy.
With the markets closed on New Year's Day, handcuffed investors jumped right back in ready to sell earlier this morning, causing significant drops in all the major indexes right at the opening bell. Could this be the start of the next plunge? Possibly, but since the market opened, traders have bought prices back up, resulting in several midday green candlesticks for the Dow Jones Industrial Average, S&P 500, and NASDAQ Composite – leading many to believe that the rally is still in full swing.
What's Driving Market Prices
As usual, no market-wide drop would be complete without some influence from the Far East. This time, China's "check engine light" is on (once again) as numerous indicators now warn of an economic crisis, scaring off risk-averse investors from American equities in the process.
Earlier today, Beijing released a report on Chinese manufacturing for the month of December, and the data was far worse than expected.  Severe dips in demand are sending shockwaves through the Asian markets, as Chinese factories (and their thousands of suppliers) come to terms with the reality of a world in which China is not the "go-to" goods manufacturer.
The Caixin manufacturing purchasing managers index, a gauge of Chinese manufacturing activity that's focused on small and medium-sized companies, sunk to 49.7 in December, which is the lowest it's been since 2017. This is also the first time it's contracted in 2½ years.
In Europe, things aren't looking much better.
Germany's manufacturing sector is slowing as well, as Markit's Purchasing Manager's Index fell to a 33-month low – exacerbating concerns over a global economic slowdown that could eventually creep into the United States. It should be noted, however, that manufacturing is much less important to the German economy than it is to the Chinese.
Why Equities Haven't Tanked Yet
Based on the recent manufacturing data, you'd think investors would be jumping ship left-and-right – especially after the recent rally that allowed many traders to recover some losses.
But that's just not happening, is it?
The market may have opened significantly lower than Monday's close (and dropped further immediately thereafter), but investors are buying prices back up. The Chinese manufacturing data just heaped even more stress on American equities, but it seems like the markets have taken it largely in stride.
And here's why:
It's obvious that President Trump's controversial tariffs are taking their toll on the Chinese economy. When we get data out of China that suggests economic struggles (at least within their borders) these days, it seems like now it's having the opposite effect – as many investors are actually galvanized by the reports.
Even though the statistics may suggest a slowing of the global economy, it can also be argued that Trump's tariffs are working as intended, supporting the idea that America (and its markets) are the ones in control, NOT the Chinese.
As much as economists like to bash the President, the fact remains that he has managed to bring the world's second-largest economy to its knees time and time again. A full-on economic collapse in China is not Trump's goal, however, as that would certainly have dire effects on the U.S. economy. Instead, he's walking Xi Jinping and his cronies along the razor's edge, using his positioning as leverage in negotiations. It's worked so far, and has managed to get the Chinese to "play fair" for the first time in decades (if not ever).
And from what we're seeing today, it looks like investors might finally be realizing that as well. To some, a reduction in Chinese manufacturing isn't a sign of a global economic meltdown, but the supremacy of the American way.