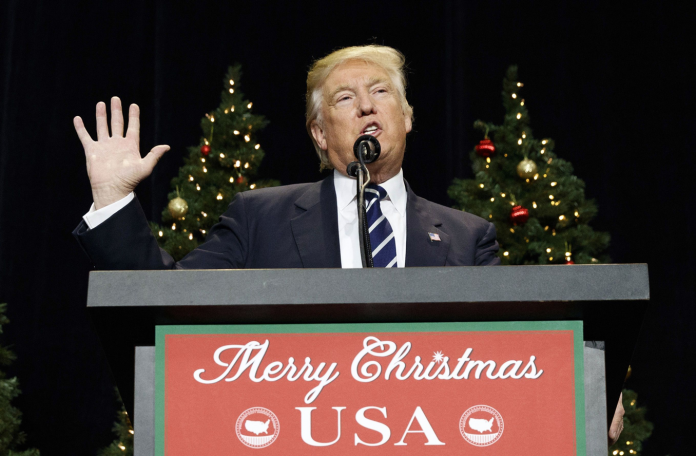 U.S. and China Leadership Hail G-20 Dinner a Success, But Unanswered Questions Remain
First, the good news: Donald Trump and Xi Jinping walked away from their dinner on Sunday night with a promise to withhold upcoming retaliatory tariffs for a period of 90 days while the two countries look for solutions to end the trade war.
This 90-day ceasefire is a boon for both countries, although China stands to gain much more from the 3-month grace period. Chinese imports were weeks away from another round of tariffs, with $200 billion in goods set to have their tariffs increased from 10% to 25% on January 1st.
Leadership on both sides of the Pacific hailed the dinner as a huge success – Trump called the meeting "amazing, productive," and called the relationship between the U.S. and China "very special." Xi Jinping, meanwhile, noted that the U.S. and China are stronger nations when they cooperate and work together. Xi's Foreign Minister Wang Yi, who took questions after the event, noted that both sides are working to reach a "detailed pact" that's a win-win for both parties.
Still, questions remain over whether the two sides can reach an agreement within the allotted 90-day period. If no deal appears by then, the U.S. has already declared it will follow through with its original plans to raise tariffs from 10% to 25% on $200 billion worth of Chinese goods.
The Biggest Winners of the 90-Day Ceasefire
Besides a few bears getting liquidated after the news went against them yesterday, almost everyone stands to benefit from the 90-day de-escalation of the trade war between China and the U.S. But some industries and individuals stand to benefit more than others:
Miners and mining equipment got a huge boost on Monday, as steel and aluminum tariffs have been particularly brutal on these industries.
U.S. farmers, especially soy farmers, are likely celebrating today. According to the tentative pact, the U.S. says China agrees to "purchase a not-yet-agreed-upon, but very substantial, amount of agricultural products" from the United States to reduce the trade imbalance between the two countries.
America's energy and industrial sectors were singled out during trade talks as industries that would see greater buying from China in order to further reduce the trade deficit.
The Qualcomm-NXP deal which was foiled by China's regulators in July is now back on the table. Although Qualcomm now says that a completely new deal would have to be made as the deadline expired months ago.
Americans who have lost loved ones to the opioid crisis may get some relief, as Beijing has promised to designate fentanyl—a synthetic drug that is 100x more potent than morphine and many times that of heroin—as a controlled substance. It's thought that most of the fentanyl that arrives to the U.S. is through China.
Traders May Get That End-of-Year Bump After All
Things are really looking up for investors after a very painful October and November, as all the puzzle pieces are falling into place in favor of the bulls.
"We have a deal. That's wonderful news for global financial markets and signaling the start for a year-end rally in risky assets," said Bernd Berg, global macro strategist at Woodman Asset Management. "We are going to see a rally in emerging market and U.S equities, EM currencies and China-related assets like Australia. I expect the rally to last until year-end."
Bernd Berg is probably right that we'll see some buying over the next month or two, but he may be getting ahead of himself when he says, "we have a deal." What we really have now is a temporary hold on new tariffs. And while that's a start, it by no means indicates that markets are out of the woods.
Major concerns persist as we proceed into 2019 that could derail this bull market, namely:
FAANG Stocks Will Not Recover That Easily: The kind of damage inflicted on the FAANG stocks over the last two months cannot be corrected by a flash rally. Concerns over Facebook user growth, Apple iPhone sales, and subscription numbers from Netflix, make it a near-certainty that FAANG has lost its power to drive U.S. markets to new highs.
Europe, China, and the U.S. all have debt concerns. Conflict in France over rising taxes, fear over a Brexit deal, and the Italian deficit dilemma won't be solved overnight. Meanwhile, China's housing market bubble and America's corporate debt aren't going away anytime soon. And despite the rosy news of the federal reserve considering a more dovish stance on interest rates, the fact is they have shown their hand and will be pushing rates higher as soon as they see an opening.
No truce can be found, and this is just China buying some time. It's unclear at this time whether China is trying to buy more time for itself, or whether a deal can actually be struck between the two nations. Xi Jinping may very well decide he can hold out until 2020, when America goes back to the voting booths.