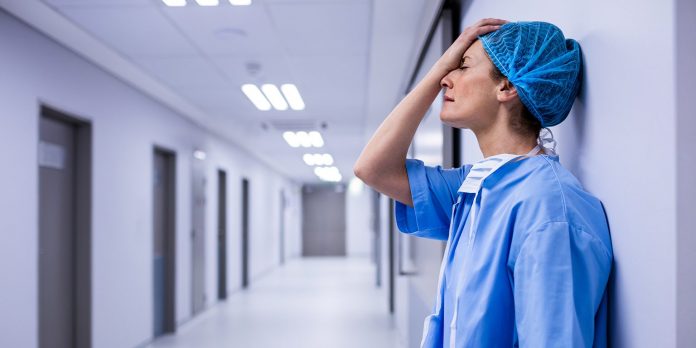 The market dropped today after Apple revealed that it would miss its first-quarter revenues. The coronavirus outbreak, which looked to be slowing, is back on in a big way. Japan now has 59 infected, leading many to believe the disease could spread to China's neighbors.
"[Japan's] on the cusp of a large outbreak and maybe epidemic growth in Japan. We need to watch that very closely. They've had a doubling of cases just in the last four days," said Former FDA Commissioner Scott Gottlieb this morning.
"If you start to see this become an epidemic in other nations […] that's going to be extremely worrisome that we're not going to control this globally."
If American companies are already starting to see "hiccups" in productivity, a global crisis (pandemic) could absolutely gouge earnings by the end of Q1.
And according to Raymond James, the effects could be both long-lasting and highly damaging.
"If this virus becomes a true global pandemic, the actions by the Chinese leadership will come under great fire as they no doubt contributed to the spread," the firm said in a report earlier today.
"The real impact will likely take years to fully measure."
So, with the coronavirus ruling headlines once again, most stocks are falling.
Some, like gold miners, are rising. But there's another group of stocks that plenty of investors have missed, which could do equally well (if not better) than gold:
Healthcare REITs.
And one in particular – Diversified Healthcare Trust (DHC) – is on its way to a potential rally.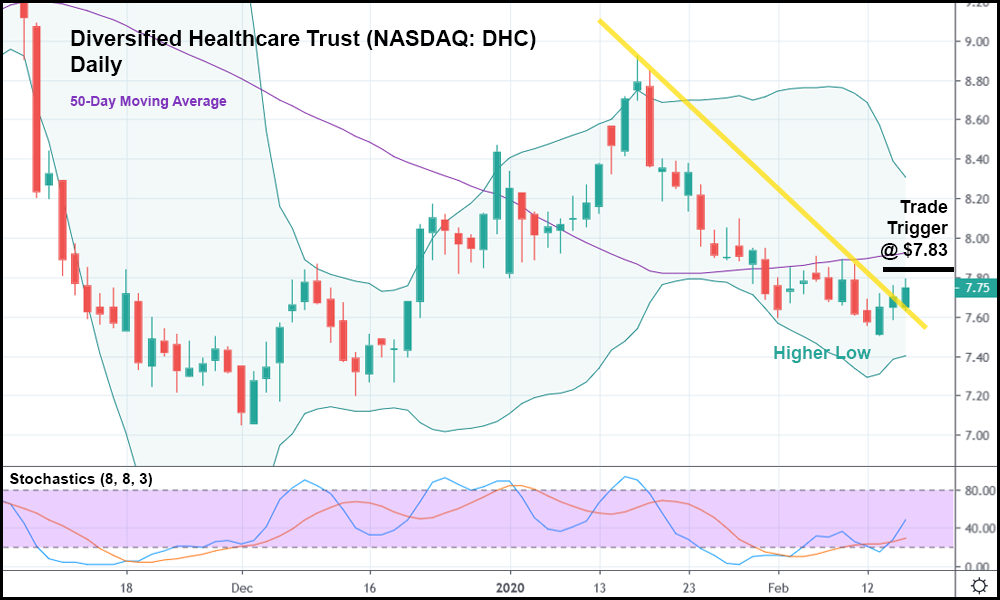 In the daily candlestick chart above, you can see that DHC endured a major sell-off back in November 2019. The stock, which is admittedly cheap at around $7.00, has mostly been dropping over the last four years. Now, it's trading just north of its all-time low (just after the stock's IPO in 2000).
Long-term, DHC hasn't done well. And you know what? It probably won't be a big performer in the future.
But that doesn't mean we should ignore the stock when it gives us valid trade setups to go long. In this case, DHC just set a higher low and broke out above its minor bearish trend (represented with the yellow trendline). There's even some slight bullish divergence on the stochastics indicator from February 1st to the 14th (Friday).
Best of all, DHC is a healthcare REIT, meaning that it invests in healthcare facilities. With fears of a coronavirus pandemic raging, health-related real estate is set to be a "red hot" sector.
Because of that, it might make sense to go long with a trade trigger of $7.83 should the stock trade higher.
DHC might not be an "ideal" long setup, but it certainly appears to be low-hanging fruit in a market where blue-chips are stalling, making it that much more appetizing to short-term traders over the next few weeks.