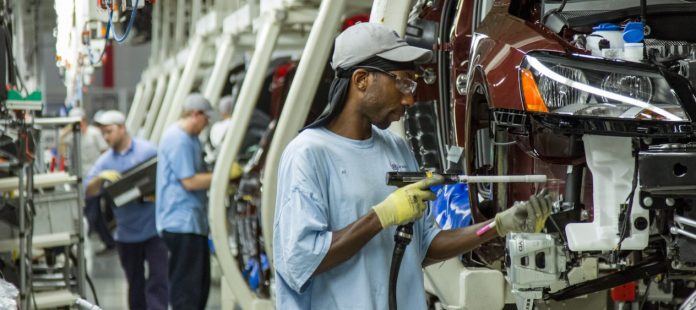 In America, the labor market appears stronger than ever. People are getting hired. Unemployment and real unemployment, which takes into account those who aren't looking for jobs, are at or near historic lows.
Then why can't companies find talented workers?
According to a recent survey from the Manpower Group, a job placement firm, nearly 7 in 10 employers reported talent shortages in 2019. That's the most ever measured, and a 17 percentage point increase over 2018's numbers.
The Labor Department says that there are roughly 670,000 more job openings than there are unemployed job-seeking workers. A few months ago, there were nearly twice as many. One year ago, there were one million more.
In other words, job openings are shrinking for the general population while the demand for qualified labor is rising.
If American companies want to keep growing, they'll need able bodies.
Bodies that, at present, aren't abundantly "able" based on the Manpower Group's findings.
"The labor market just gets tighter," said Manpower Group North America president Becky Frankiewicz.
Want more FREE research and analysis on the best "unseen opportunities" in the markets?
"There's a talent shortage. People are realizing that it's a bit of a crisis."
And it's not a problem unique to the United States.
The Manpower Group's global survey showed that Croatia, Finland, Greece, Hong Kong, Hungary, Japan, Poland, Romania, and Taiwan are experiencing the same issue. In each country, at least 66% of companies (slightly more than 6 in 10) are having trouble filling skilled job openings.
The countries without a "skill gap" include China, Ireland, and the U.K., all of which report in the 15% to 40% range.
But that hasn't stopped the U.S. from rolling-out impressive jobs reports month after month. Monthly nonfarm payroll growth has averaged 211,000 since November. Annual wage gains have exceeded 3% for 18 months in a row. Consensus estimates are beaten each time a new report is released.
Some economists, mindful of the U.S. skill gap, have said those numbers could've been far better had companies been able to find qualified workers.
Dallas Federal Reserve President Robert Kaplan agrees.
"Productivity growth could be enhanced by policies that help workers impacted by technology and technology-enabled disruption to get reskilled. Dallas Fed economists believe that the emphasis on skills training programs could be dramatically increased in the U.S.," Kaplan said.
As good as that sounds, it will likely take years to implement. Manpower Group leadership believes a more immediate solution might be needed to keep the U.S. economy from slowing down.
"Given what's happening with immigration, given that population growth is at a century low, we don't have a new tranche of people coming into the workforce," said Manpower Group's Frankiewicz.
"Even if the labor market relaxes a little and gives some room, employers are going to have to face that pay is the top attracter of talent."
And if companies continue posting earnings "beats" each quarter, they'll be able to pay for top tier talent.
But based on the Manpower Group's 2019 labor survey, the compensation hasn't matched demand, even in a year that was relatively good in terms of quarterly earnings.
That imbalance could get even worse if the coronavirus runs American corporations ragged in the first quarter. Thus far, Apple's already admitted defeat.
Many more are likely to join the list of earnings coronavirus victims in the coming weeks. How many that is, and what effect it has on stocks, will be the "real" story of Q1 2020.
Not this morning's temporary shift in sentiment.