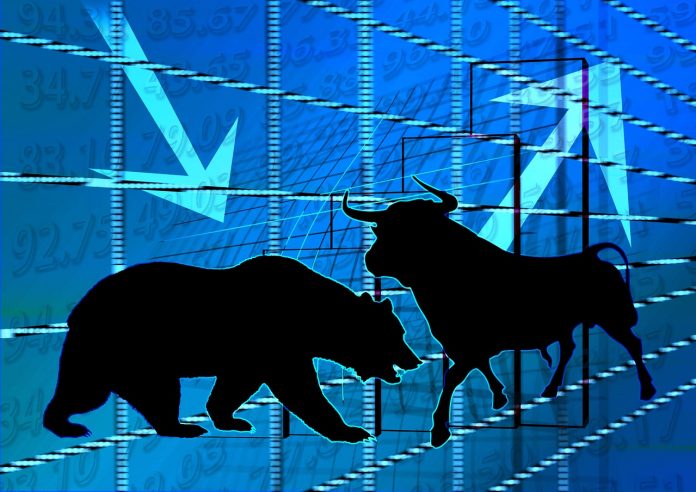 Are more lockdowns on their way?
That's the question traders are asking themselves this morning in anticipation of President Joe Biden's press conference, scheduled for 2:30 pm EST. The president is expected to announce an increase in the number of federal Covid testing sites as well as the distribution of 500 million at-home rapid tests.
According to the White House, Americans can sign up to receive their rapid tests starting in January. Biden is also expected to announce that more vaccination sites are coming in an attempt to beat back the Omicron variant.
What's less clear, however, is whether he will discuss economic lockdowns or domestic travel bans as a method of limiting Omicron's spread. Investors hoped for the best today and were ready to buy at the open as all three major indexes recovered.
"The market seems to be reacting to a short-term oversold position," said Granite Investment Advisors' Timothy Lesko.
"Omicron and its unknown effect is creating significant volatility. Bonds were overbought, stocks were oversold, and now we seek to find answers. If Omicron-induced illness remains mild, which seems to be of some debate, we could see a rally."
Still, plenty of uncertainty remains now that Biden's "Build Back Better" plan appears to be dead in the wake of a "no" vote from Sen. Joe Manchin. But, according to some analysts, this could ultimately lead to a bigger upswing should a Santa rally arrive over the next few days.
"As we head into the shortened holiday week amid surging omicron cases, continued supply chain pressures and the failure of the Build Back Better plan, increased volatility and thinner trading volumes could cause the market to overreact, which could be a buying opportunity in the run-up to Christmas," explained Nationwide chief of investment research Mark Hackett.
Historically, today has been the day that Santa rallies typically begin. This was even the case from 2007-2009 during the start of the Global Financial Crisis. Buying the S&P four days before Christmas and holding through the following six trading sessions has been a winning, short-term play on most occasions.
That doesn't mean it has always worked out, though. Nor that it will this year.
Hackett's right in that the Santa rally faces unique challenges this time around. A pandemic "reboot" has bulls feeling a little hesitant for the first time in months. Plus, liquidity is being slowly siphoned out of the market after more than a year of uber-dovishness from the Fed.
Investors are going to price in the hawkish shift at some point. And following a period of extreme speculation on the part of bulls, that could happen sooner rather than later.
So, while it might make sense to expect the market to adhere to its seasonal tendencies, traders need to realize that there's no guarantee of a Santa rally. Worse yet, the "January Effect" might not follow, either, with the Fed's taper set to accelerate again at some point and a rate hike looming early next year.