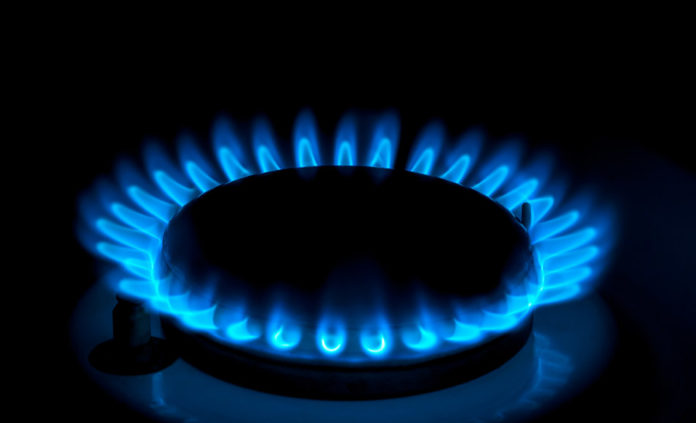 After another choppy day, stocks closed higher to finish out a shaky week of trading. The Dow (+1.40%), S&P (+1.00%), and Nasdaq Composite (+0.60%) all rose in response to economic and coronavirus treatment headlines.
FAANG stocks, as usual, did the heavy lifting. Netflix (NASDAQ: NFLX) and Amazon (NASDAQ: AMZN) were standout performers on the day.
But the big story this morning wasn't about Big Tech. Instead, remdesivir – the drug originally developed by Gilead Sciences to fight Ebola – has shown signs of reducing Covid-19 death rates in patients with severe cases.
Gilead claims that the drug "was associated with an improvement in clinical recovery and a 62 percent reduction in the risk of mortality compared with standard of care." The market roared at the open today, as investors believed remdesivir could be a key part of the coronavirus "solution."
Hopes were dashed soon after, however, when it became apparent that the new remdesivir report was sourced from old data. In fact, no new clinical trials had been conducted on the drug at all.
The drop in mortality was measured over a month ago when remdesivir was administered to patients, not in any sort of legitimate study or trial.
"This is very encouraging but needs to be confirmed in a prospective trial," former FDA Commissioner Scott Gottlieb warned via Twitter.
"It appears to be a retrospective analysis of the phase III data using historical matched controls, suggesting a survival benefit in severe Covid patients."
Want more FREE research and analysis on the best "unseen opportunities" in the markets?
In this case, remdesivir's effectiveness in treating Covid patients has not been confirmed. The existing data merely suggests that it could be beneficial.
And though bulls took a pause around noon today, they got back to business a few hours later, pushing the general market higher.
Many stocks, even those that plummeted on Thursday, quickly rallied.
However, there were also a good number of them that didn't. More importantly, some even showed fantastic short trading opportunities.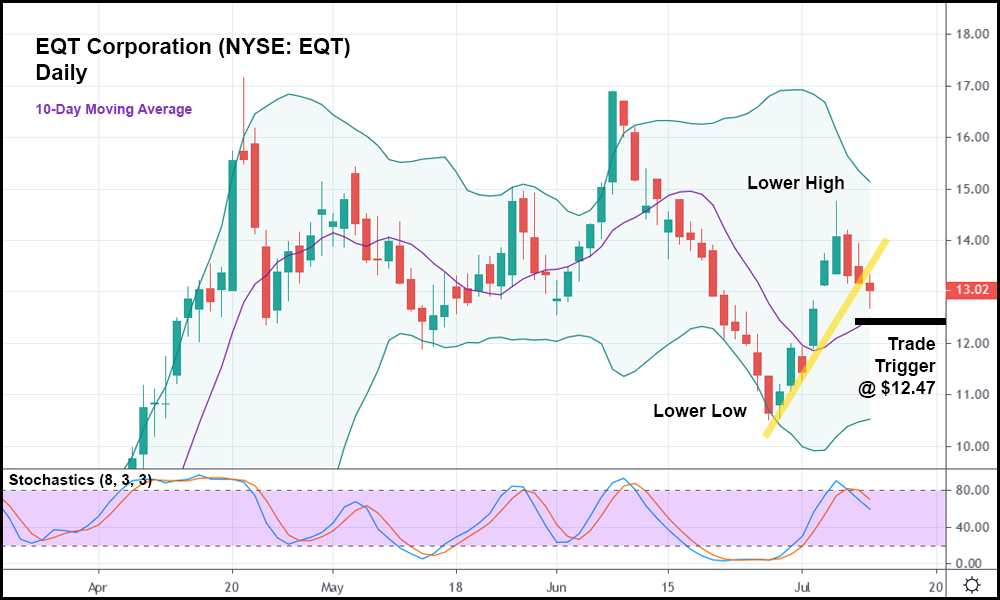 EQT Corporation (NYSE: EQT), a leading independent natural gas producer, got roasted in mid-June after peaking. The stock spent late April to early June chopping sideways, but eventually fell apart in dramatic fashion.
And earlier this week, EQT peaked again, setting a lower high (and before that, a lower low) in the process.
The stock even broke below its minor bullish trend today, strongly suggesting that a correction is on its way. Should EQT trade below today's low on Monday, it might make sense to take the stock short with a trade trigger of $12.47 – just below the 10-day moving average.
Best of all, EQT is an energy stock. If the general market continues trading indiscriminately, EQT could still tumble.
Which, for short-term traders, is a welcome sight amid so much volatility.