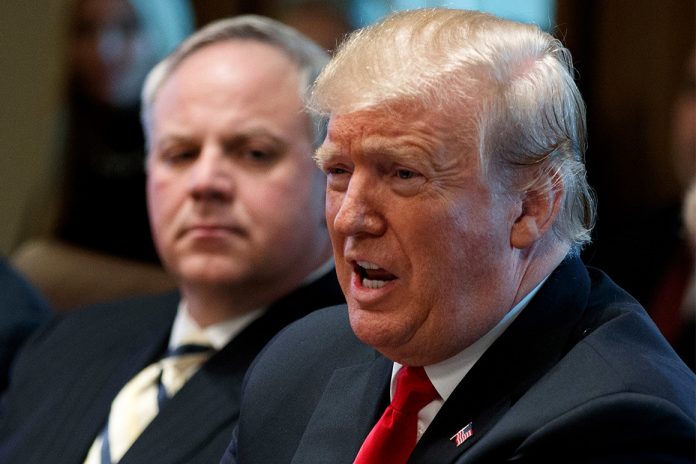 It's impeachment day in America, and investors are starting to get nervous. Not because Trump could get booted from office, but because today's proceedings could hurt his chances in 2020.
And if there's one thing that scares the market more than the trade war, it's Elizabeth Warren – the current Democratic front runner – becoming president.
"She's not my candidate of choice," said an anonymous hedge fund manager at CNBC's Delivering Alpha investor conference last week.
Medicare for all, tax hikes, big government, and more regulations are likely waiting on the other side of a Warren victory in 2020.
That has investors of all sizes concerned.
Much more so than today's impeachment hearings, in which the House Intelligence Committee grilled Joseph Maguire, the acting Director of National Intelligence.
During the hearing, Maguire was poked and prodded by committee members – forced to argue semantics with Democrats, while Republicans attempted to shed light on the validity of the process.
As is usually the case with these hearings, nothing of value was learned. Instead, Americans were left with more questions than answers.
More importantly, investors just felt confused as Maguire's testimony lumped even more uncertainty into the market.
Mostly because the "damning complaint" results from a string of piecemeal evidence, collected on behalf of staunch "anti-Trumpers."
It's something that White House press secretary Stephanie Grisham condemned in a statement earlier this morning.
"Nothing has changed with the release of this complaint, which is nothing more than a collection of third-hand accounts of events and cobbled-together press clippings—all of which shows nothing improper," she said.
"The White House will continue to push back on the hysteria and false narratives being peddled by Democrats and many in the mainstream media, and President Trump will continue to work hard on behalf of the American people as he always does."
Members of the House Intelligence Committee, of course, had different opinions of the matter.
"There is a lot in the whistleblower complaint that is concerning," said Rep. Will Hurd (R-Texas).
"We need to fully investigate all of the allegations addressed in the letter, and the first step is to talk to the whistleblower."
Meanwhile, Committee Chairman Rep. Adam Schiff (D-Calif.) called Trump's call with Ukrainian President Zelensky a "classic organized-crime shakedown."
All investors know (for now, at least) is that Trump's opponents are sharpening their knives. More instability could be coming down the pipe, and the market – not the President – might be the only casualty as a result.
As of midday, the S&P 500, Dow, and Nasdaq Composite were all down, with the Nasdaq getting the worst of it. Should more "ugliness" arise from the whole mess by this afternoon, those losses could quickly worsen.
It's got bears hooting and hollering; this could be what finally plunges equities into a full-blown correction.
Bulls, on the other hand, are left waiting anxiously for the brawl in Washington to end.
Not just for the economy's sake, but their portfolios' as well.