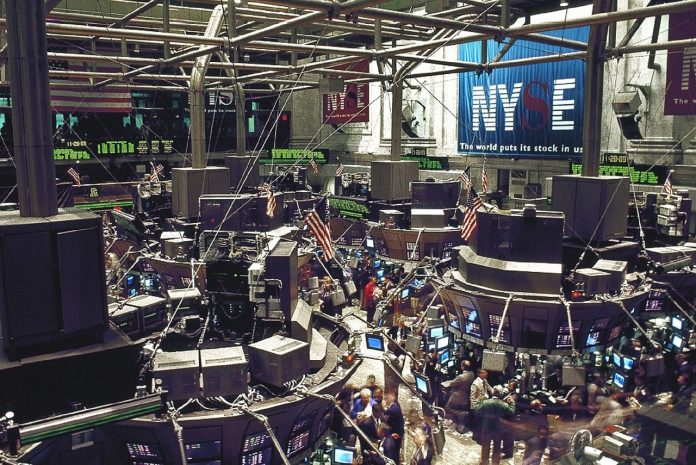 Over the last several days, the fear of a widespread tech crash has seemingly gripped many investors. With Facebook, Intel, Netflix, and Twitter all getting hammered after their recent earnings reports, it's easy to see why.
But even though tech stocks may have fallen in off slightly in the short-term, a quick look at the SPDRs Select Sector Technology ETF (XLK) shows that tech may have found its legs yesterday, closing up 0.86% on the day.
Big earnings misses largely caused much of the tech sector's issues over the last few days from a few of the FAANG stocks (Facebook, Apple, Amazon, Netflix, Google) – Facebook being the worst, enduring a $119 billion market cap loss in a single day.
But even companies that had great earnings reports, like Google, are coming back down to earth after opening with large post-earnings gains.
So, it seems that regardless of how their actual post-earnings trading went, the FAANG stocks are inevitably going to return to the course that they were originally on:
A continued rise to the top with the rest of the tech sector.
Now, don't get me wrong – a correction back down certainly can be painful, and it's exacerbated by the fact that some of the most prolific tech stocks are posting historic losses.
Want more FREE research and analysis on the best "unseen opportunities" in the markets?
But don't let that cloud the fact that so far this year, tech stocks haven't just been outperforming the S&P 500, they've been the catalyst for 2018's continued bull run.
The XLK, an ETF designed to track the yield performance of the tech sector's biggest players, is up 11 percent on the year – double the return of the S&P 500 so far. Tech companies make up 25.6% of the S&P 500 as well, making it the largest sector in the index by far.
So, when I hear people hem and haw about what has happened to the tech sector over the last few days, all I can say is that a correction was inevitably going to come – just be glad that tech dragged the S&P 500 further upwards, kicking and screaming.
And even though tech stocks have done so well this year, the FAANG companies have done even better. That means that when the sector they call home endures a correction, the FAANG's correction will be much more severe.
In the end, though, it looks like tech will return to form over the next couple of weeks – and I'm not just basing that on a "good feeling" or market sentiment. Looking at the XLK, you can clearly see that despite the last few day's losses, tech is likely to come back with a vengeance: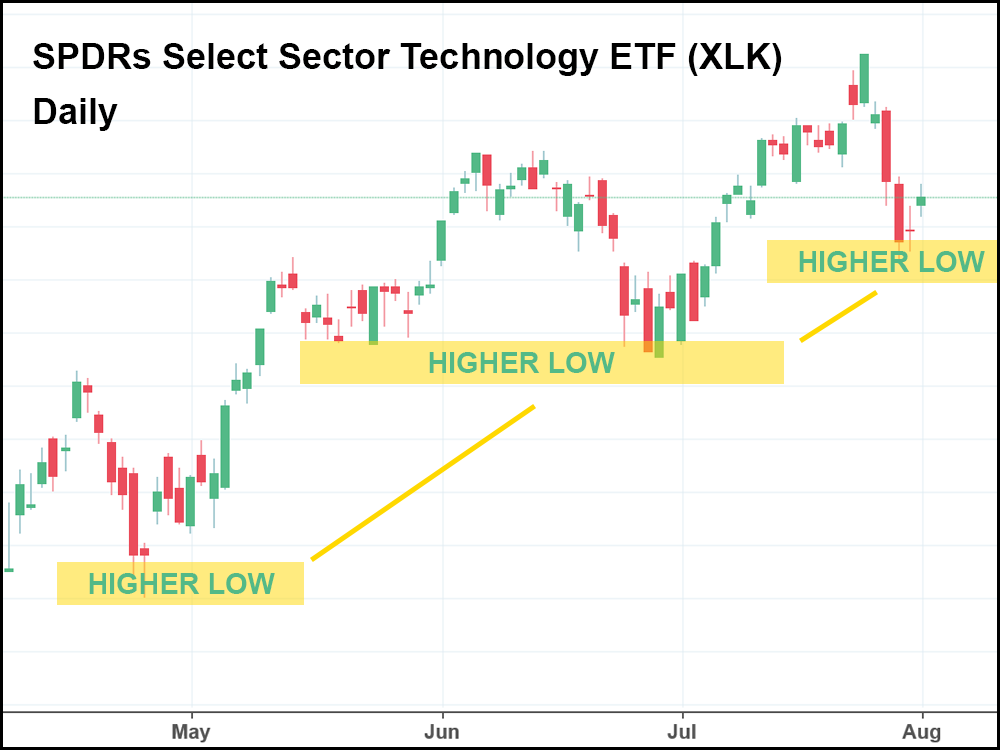 About once a month, tech endures a slight sell-off and sets a higher low. It stalled a bit in late July, but ended up setting yet another one here just a few days ago. This is a sign of a continued uptrend, which is something that many concerned investors seemed to have missed out on.
So, instead of viewing the recent calamity that overcame a few of the FAANG stocks as a sign of a crash, look at it as an opportunity to buy into blue-chip companies at a bargain price.