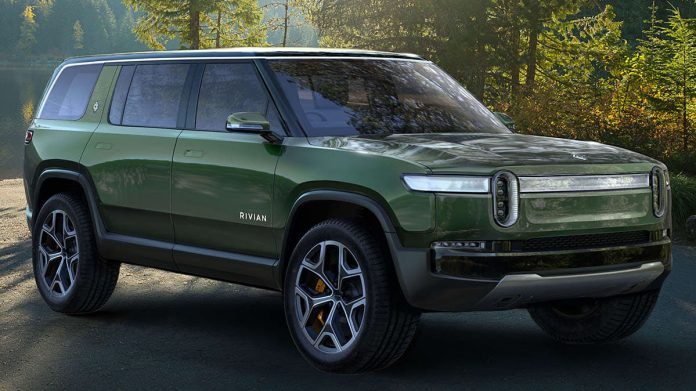 Ford Motor Company… Ever heard of it?
It used to be the American automaker – a powerhouse member of "The Big Three" from Detroit, Michigan. In the past, Ford was a symbol of American prosperity.
New ideas, new vehicles, and big-time business.
Over time, though, that pedigree has faded. Falling market share, disappointed customers, and a 2008 meltdown ran the American auto industry ragged – Ford included.
Unlike GM and Chrysler, though, Ford refused bailout money, instead taking a federal loan for the purposes of research and development. The Ford family (who are still majority shareholders of their company) had much more to lose compared to the competition (GM and Chrysler) in the event of a government takeover, and chose to mortgage their corporation instead.
All the way down to their iconic blue oval logo.
Organizing the fire sale was former Boeing executive Alan Mulally, brought in to re-structure the company. Through the use of strict accounting practices and a new business philosophy – focusing on profit margin over gross revenues – he willed the company to profitability, saving Ford from complete bankruptcy, albeit at a high cost.
Ford shares traded all the way down to $1.01 towards the end of 2008, dropping over 97% from their all-time-high prices set back in 1999. In just nine years, thousands of Ford investors were bankrupted via the burst of the dot-com bubble and housing crisis – two transformative events that caught F bulls in their web, along with scores of other innocent bystanders.
There's no bones about it – the last 20 years have been tough for Ford, along with the rest of the major American automakers, all of which more or less now provide a public service – not too different than utility companies.
The difference, though, is that utility stocks have almost doubled in value since the late 90's, while "The Big Three" floundered. Yes, Fiat Chrysler shares are up over 160% since Fiat gobbled up Chrysler, but I wouldn't necessarily call their 2014 forced takeover a success by any stretch of the imagination.
Still, though, the American automakers persist – like undying relics of a bygone era, but somewhat vulnerable to industry-disrupting new-entrants.
To survive, changes must be made, just like in 2008 when Ford reorganized their business. They underwent another transformation last year, cutting flagship sedans from their fleet in favor of trucks and crossovers – vehicles that are simply more popular with modern drivers.
And with today's announcement from the company – regarding a $500 million investment into electric car startup Rivian – it seems as though they're ready to take another step towards the "next big thing".
The landmark investment comes with the hopes of producing an all-new electric Ford vehicle, one that would swipe market share from the competition – including the current electric-king, Tesla.
Rivian, the company garnering so much attention, revealed an all-electric pickup and SUV just a few months ago. Since then, analysts have said that the startup's new vehicles could rival the gas-powered offerings from Ford and GM, and even knock rival electric manufacturers down a peg or two.
Seeing an opportunity to gain a leg-up, Ford went for the jugular, making Rivian an offer they couldn't refuse.
"This strategic partnership marks another key milestone in our drive to accelerate the transition to sustainable mobility," remarked RJ Scaringe, Rivian founder and CEO.
"Ford has a long-standing commitment to sustainability, with Bill Ford being one of the industry's earliest advocates, and we are excited to use our technology to get more electric vehicles on the road."
Ford's investment comes just months after Amazon sunk $700 million into the company, confirming Rivian's "star status" even further. Through their patented "skateboard platform" – which allows virtually any vehicle configuration to be placed upon an electric-powered chassis – Rivian could find plenty of work with automakers looking to shortcut their electric vehicle production.
Ford is the first (of many, possibly) to throw their hat in the ring, but by beating the competition to the punch, they may have just asserted themselves as the "other" (non-Tesla) electric car company for the future.