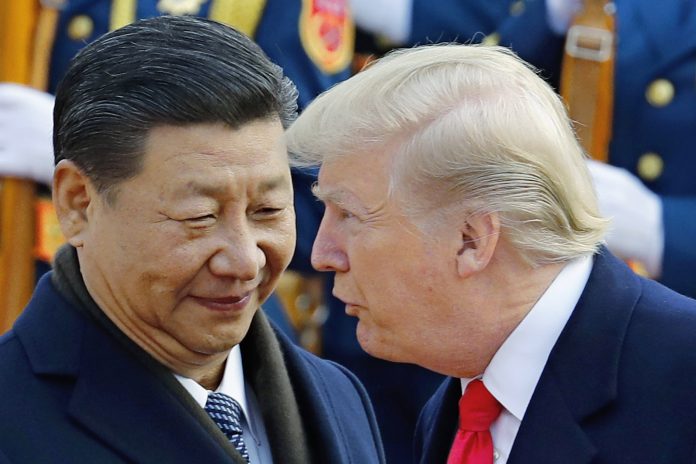 Stocks are falling this morning in anticipation of what should be a critical afternoon press conference from President Trump.
The topics of discussion will likely range from COVID-19 to the new Hong Kong security bill, and potentially even the riots in Minneapolis.
What's got the market the most concerned, though, is whether Trump plans on announcing sanctions against China. Beijing's attempt to bypass Hong Kong legislators with its new bill, thus threatening the pseudo-sovereignty of Southeast Asia's financial hub, has caused an outcry from Western nations. In the U.S., both sides of the aisle are now condemning China in a rare case of solidarity.
President Xi Jinping insists that the bill will only safeguard Hong Kong's interests. In reality, it's a strategic political move that may ultimately result in more Chinese influence over the special administrative region.
With stocks looking already overbought, analysts are concerned that today's press conference could deal a mortal blow to the extended post-crash rally.
"Traders had expected the President to attack China about the virus as part of his upcoming campaign. But trade sanctions could and maybe would wound the economy just as the recovery is beginning to take hold," Art Cashin, director of NYSE floor operations for UBS, said.
"No time has been set for the conference, but it may be the key to trading and certainly will be center stage. Any breaking of early-week lows could technically be a danger."
White House economic advisor Larry Kudlow, meanwhile, did little to calm the market's nerves this morning.
"The U.S. government is […] I'll use the word furious at what China has done in recent days, weeks and months," Kudlow said.
"They have not behaved well and they have lost the trust, I think, of the whole Western world."
JPMorgan's Marko Kolanovic argues that any trade-disrupting sanctions would cause share prices to fall, and rightfully so.
"A complete breakdown of supply chains and international trade, primarily between the two largest economies (US and China), would justify equities trading drastically lower," wrote Kolanovic.
At 11:00 a.m. EST, Federal Reserve Chairman Jerome Powell did his best to encourage bulls in an interview with Princeton University economist and former Fed official Alan Blinder.
"We're days away from making our first loans in Main Street," Powell said, explaining that the $600 billion "Main Street" lending program, which targets companies with 15,000 employees or less, will soon be under way.
"We have three facilities that are part of it. They're meant to reach out to different parts of that broad space. In the meantime, many of those companies are finding that they can borrow from banks. Others are waiting for us to get our facilities up and running."
But instead of galvanizing the market, it only went lower. If Trump reignites the trade war this afternoon, "Main Street" loans won't impact sentiment in the slightest.
And if POTUS doesn't scorch China?
Even then, stocks still appear vastly overbought. Extended rallies eventually need a "cooling off" period by way of a sell-off or short-term consolidation.
Best case scenario, the market "chops sideways" for the entirety of June as the U.S. economic reopening proceeds. Growth stocks have already rocketed upwards. Value stocks, which typically lag growth, erupted for massive gains, too.
All that's left are the "hyper-defensives" like utilities and consumer staples, which simply don't have enough capitalization to carry the rest of the market.
We've said for days now that equities were about to reach their peak, independent of a China press conference from the president.
If Trump imposes sanctions on Beijing, he'll likely accelerate the market's decline – something that would've happened all on its own, without more drama in the Far East.