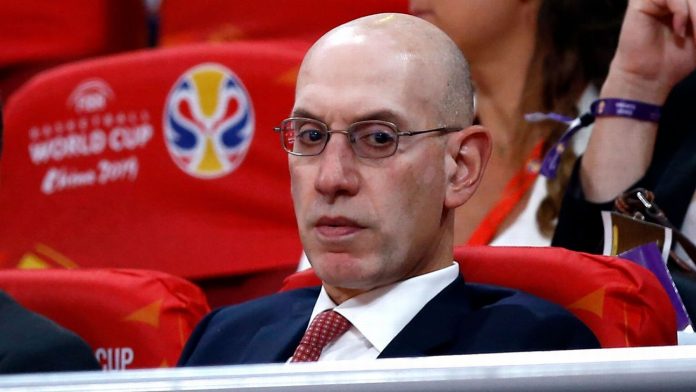 Just a day after Chinese officials said a trade deal wouldn't happen, China now appears ready to negotiate according to a report from Bloomberg News.
Unsurprisingly, the market roared in response. The Dow, S&P, and Nasdaq Composite all opened higher today, partially lifted by Apple, which was up 1% after analysts increased their price targets on the iPhone manufacturer.
If this morning's gains hold, it would snap the market's two-day losing streak, potentially putting stocks back on track for a prolonged rally to new all-time highs.
However, some analysts – like DataTrek Research's co-founder, Nichola Colas – don't see a bright future for equities if the trade war continues.
"It is harder to imagine an S&P 500 at similar/higher levels in October 2020 without a trade deal, better confidence over global economic growth, and improved corporate earnings," Colas said.
"However, it is worth remembering that other markets do not agree with these bearish fears."
He continued, adding that investment-grade and high-yield corporate bond spreads are still "fairly tight," indicating that investors still have faith in the market.
And after Bloomberg News released their bombshell headline this morning, investors may have plenty to be happy about come Thursday. Citing a Chinese official, Bloomberg's report states that Beijing is prepared to accept a partial trade deal so long as President Trump – A.K.A "Tariff Man" – doesn't impose any new tariffs on China.
In addition, China would purchase American agricultural products to "sweeten the pot," which could curry favor with farmers (and voters) for Trump in the heartland.
However, the anonymous official also claims that Beijing won't budge on the trade war's main points of emphasis, including trade practice and intellectual property (I.P.) theft reform.
If Trump accepts China's conditional surrender, he might be able to claim a (somewhat hollow) trade war victory heading into 2020. That could improve his chances greatly in the next election now that corporation-busting Elizabeth Warren is the apparent Democratic frontrunner.
And over the last week, the trade dispute has transformed from a purely economic affair into a political one. The unrest in Hong Kong is making waves globally, and now it's starting to affect American sports – a once "untouchable" part of U.S. culture.
National Basketball Association (NBA) general manager Daryl Morey recently expressed support for Hong Kong via Twitter, causing Chinese businesses to sever ties with his team, the Houston Rockets. Fans reacted harshly in response to China's blacklisting of the Rockets, a team that once drafted Chinese superstar Yao Ming and continues to boast scores of Chinese supporters.
Even worse, a Philadelphia 76ers fan was reportedly booted from the Wells Fargo Center last night, after displaying pro-Hong Kong signage in a preseason game that had the Guangzhou Loong Lions – a Chinese team – visiting.
While the NBA has never tolerated signs featuring obscene language, removing fans for making political statements is new territory. So too is the identity of China being public enemy no. 1 to American sports culture.
If the U.S. and China agree to a partial trade deal tomorrow, and the Chinese aren't forced to change their way of doing business, there could be dire consequences. We're starting to see it now in the NBA, a place where Chinese influence has altered the league's behavior.
And if China wasn't funneling money into the organization, fans wouldn't be getting kicked out of games. Nor would general managers be directed to delete their pro-Hong Kong tweets.
But because China commands one of the most powerful economies in the world, America's corporations are willing to do nearly anything to keep the gravy train rolling along.
Even if that means selling your soul to Xi Jinping, a man paying "hush money" to Western business partners.
So long as they can overlook his country's repeated violations of human rights, that is.