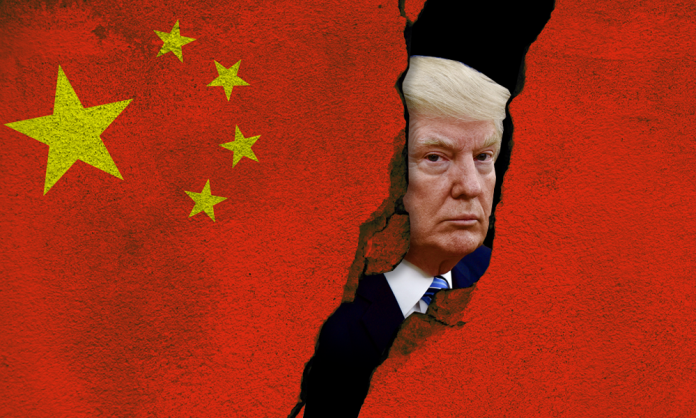 The market popped at the open this morning, reflecting revived investor confidence about the trade war. Yes, believe it or not, we've got yet another shift in the trade war narrative, just one week after President Trump said that the U.S. wasn't interested in rolling back tariffs.
Seven days ago, it was China's Ministry of Commerce spokesman Gao Feng who said that China and the U.S. agreed to reduce tariffs – something Trump initially claimed was unequivocally false.
Last night, though, White House economic advisor Larry Kudlow flipped the script, saying that both parties are close to reaching a deal.
The Dow, S&P 500, and Nasdaq Composite all leaped to new all-time highs this morning following Kudlow's statement from yesterday.
And certain stocks – particularly those that are "trade war sensitive" – enjoyed an instant lift. Caterpillar (NYSE: CAT), Boeing (NYSE: BA), and Apple (NASDAQ: AAPL) led the pack, rising 1%, 1.10%, and 0.5%, respectively.
Meanwhile, gold bugs reviled the news, as gold sunk 0.4%. Spot prices have recovered since Kudlow made his remarks, but as of midday, precious metals remain shaky across the board.
According to Kudlow – the current National Economic Council director – "constructive discussions" have taken place with Beijing. In his eyes, they've been productive enough to suggest that a deal is almost here.
"We are coming down to the short strokes," Kudlow said.  "We are in communication with them every single day right now."
That really should be highly encouraging news for bulls, but with all the flip-flopping that's happened over the last few months, plenty of investors (and analysts) remain on the fence.
"The Kudlow comments are all that really matters to the macro narrative for Friday," wrote Vital Knowledge founder Adam Crisafulli in a note.
"Looking forward for the [S&P], it seems like the index will struggle to come for sale until there is a formal decision on 'phase one' – any signs of doubt are being dismissed while words of encouragement can still provide upside pressure."
China's Gao Feng, who previously "jumped the gun" with his tariff remarks, commented on Kudlow's statement.
"[Removing some of the tariffs] is the important condition for reaching the deal," he said in a press conference yesterday. "The significance of the phase one deal should reflect the scale of the tariff roll back."
And of course, with an election coming up, the Trump administration will do whatever it takes to make conditions "ideal" in the U.S. – complete with a roaring economy, strong workforce, and rising stock market.
Rolling back tariffs, even if China returns to their "naughty" ways, might be worth it.
Because with a 2020 re-election secured, Trump can go right back to beating the drum for another four years, supported by an economy that's grown even more robust.