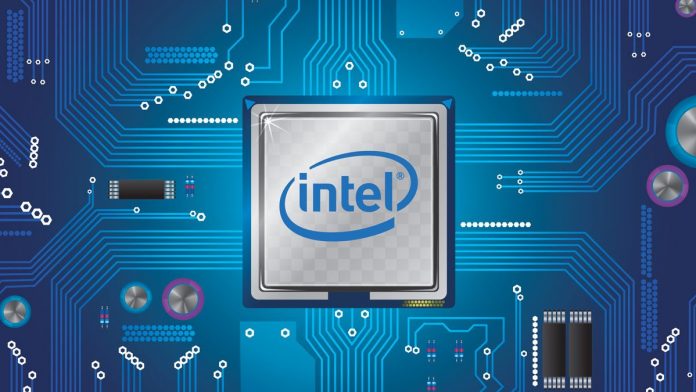 On the heels of some promising economic data and a fantastic Morgan Stanley earnings report, the market is rising yet again. The S&P, Dow, and Nasdaq Composite are all up big today after reaching new all-time highs.
Bears, who hoped last week's turbulence would lead to a correction, are left scratching their heads once again.
"Will the market ever go down?" they wonder. These days, it certainly doesn't look like it.
And though the market won't always rise, the fact is that it's often a good idea for short-term traders to "strike while the iron is hot." Over the last few days, we looked at stocks that weren't so correlated with the general market, so as to distance ourselves from some market-wide pain in the event of an equity crunch.
But now, with the indexes clearing key resistance (their previous all-time highs), we might as well join in on the fun.
Which, according to Morgan Stanley's earnings, could last awhile in what should be a prosperous earnings season.
In fact, one of the S&P's "blue-chip" tech stocks – Intel Corp (NASDAQ: INTC) – has presented bulls with an opportunity to go long before the company announces earnings on January 29th. Typically, hopping into a trade so close to earnings is a bad idea.
But in this case, INTC's provided us with a decent window – eight trading sessions – to work with, along with several signs that the stock could soar over the next few days.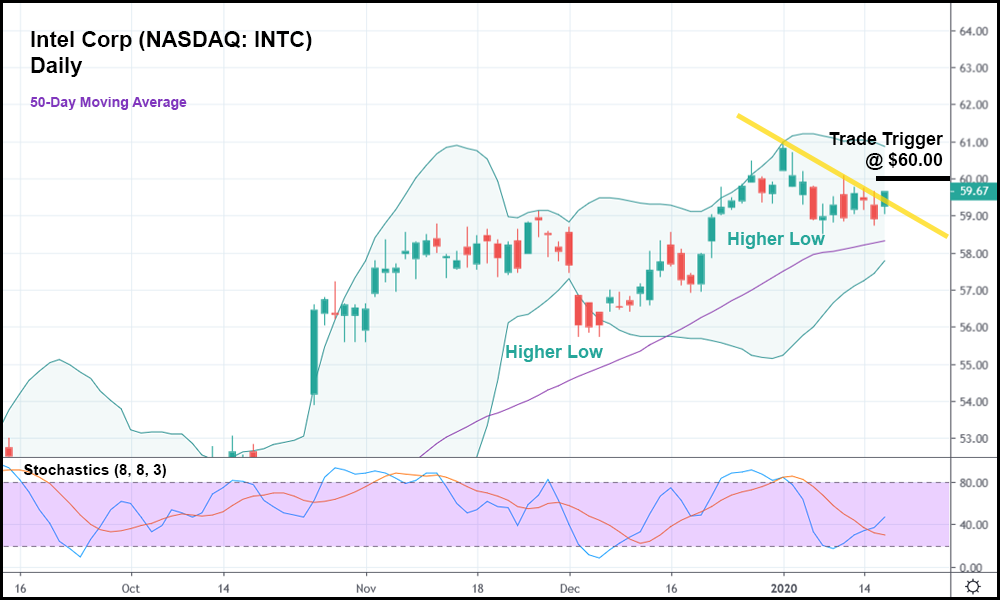 In the daily candlestick chart above, you can see that INTC has been struggling to break higher since November. Sure, the stock hasn't dropped, but it also hasn't echoed the general market's performance. That doesn't mean INTC doesn't track the market, though; it usually does. Recently, however, the stock has started to lag behind.
But after today's trading session, it looks like that's about to change. INTC broke out above its minor bearish trend (represented by a yellow trendline) and sits upon two higher lows (a bullish formation). The stock is north of a rising 50-day moving average, and the stochastics indicator suggests that INTC has plenty of "energy" left in it.
Should INTC rise above the current day's high by a significant amount, it might make sense to go long with a trade trigger of $60.00. From here, key resistance looms overhead (a 20-year high), but if INTC can clear $60.00, it could gain enough momentum to blast through resistance as well.
With more corporate earnings due out this week, INTC could easily rise on the surge of market-wide goodwill. Just make sure that if you do go long INTC, to get out before earnings hit on the 29th. Holding stock through earnings, though sometimes effective, is also a major gamble that can invalidate our technical trading rules.
And when it comes to "stacking the deck" in your portfolio's favor, removing all the wildcards possible is usually a good idea. Especially for INTC, a stock that's collapsed post-earnings many times in the past.