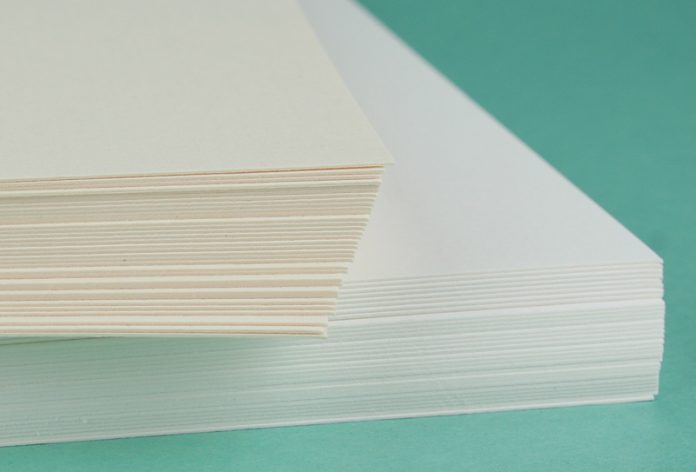 Thought the rally was done?
So did plenty of bulls on Wednesday afternoon after the major indexes started to slide. With banks reporting rough numbers and the government confirming big-time retail losses, it looked like sentiment was shifting in a hurry.
Today, however, that all changed when the tech sector soared, pushing the market into the green. The Dow, S&P, and tech-heavy Nasdaq Composite rose 0.1%, 0.6%, and 1.7%, respectively.
For now, the bulls are back.
But that doesn't mean the market is making its next leg up in the next few sessions. A small sell-off could be coming in the wake of more disappointing economic data.
Even if investors shouldn't be surprised by what they hear.
22 million jobs have been lost in the COVID-19 crunch, 5.245 million of them falling off in the week of April 11th alone. Banks will continue reporting poor revenues as earnings season trudges along.
"This week we seem to have narrowed the focus back to the what works in this work-from-home world. I think that's the realization that we're going to get a horrendous pile of data dumped on our heads," Art Hogan, chief market strategist at National Securities, said.
"It's easy to say the market's a forward-looking mechanism and that it's priced in, but then you start hearing banks talk about their loan-loss reserves and […] you get the real data. That's what's caused the pivot."
And if that "pivot" continues, traders need to be ready. Stocks could drop in a hurry before making a bullish reversal in response to a Trump "re-opening plan." That means there might only be a small window with which to capture short-side profits.
Thankfully, a handful of stocks appear ready to plunge, regardless of whether the general market does next week.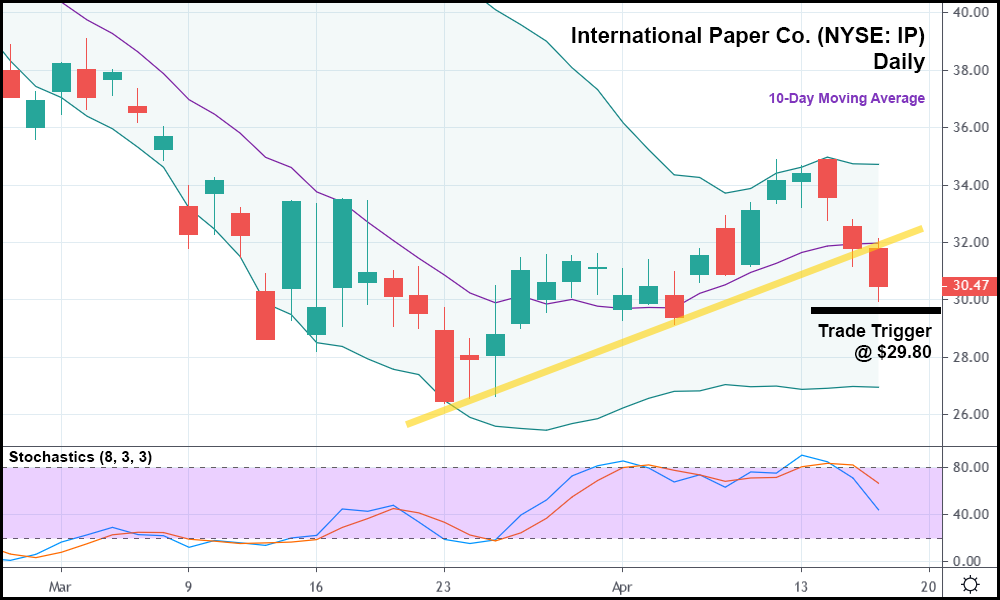 International Paper Co. (NYSE: IP)  is a great example of what I'm talking about. Since peaking last week, IP is on the decline. It bounced off the upper Bollinger Band (BB) right before eclipsing the 10-day moving average on Wednesday.
Today, the stock opened and closed below the 10-day moving average, breaking out below IP's minor bullish trend (represented with the yellow trendline). If the stock falls below today's low, it might make sense to go short on it with a trade trigger of $29.80.
Best of all, IP's grown slightly less correlated with the general market since Monday. So, even if stocks don't plummet further, IP could do so all on its own.
Confirming one last bearish "hurrah" before the next recovery.