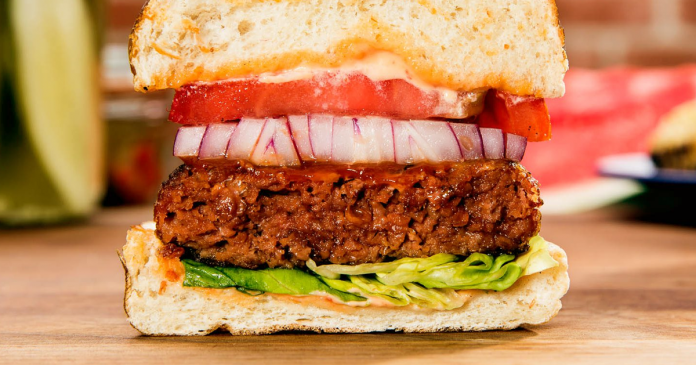 The beef might be fake, but when it comes to bullish hype, Beyond Meat (NASAQ: BYND) is the real deal. Touted as the world's first "true meat replacement", BYND's plant-based protein has drawn an incredible amount of attention.
And even more speculators.
Valued at $25 in its early-May initial public offering (IPO), BYND opened at $46 before trading as high as $201.88 just a few months later.
Since then, a vicious dip in price occurred, only to be followed up by yet another buying frenzy. As it stands, the stock is up a whopping 780%, making the market's 20% return on the year seem pitiful by comparison.
At this point, buying would be foolish, wouldn't it?
Not to market bulls, who remain highly optimistic about the faux-meat juggernaut.
All while equities toe-the-line ahead of a crucial interest rate cut by the Fed.
"Beyond Meat is the new Tesla and the market's latest cult stock," remarked Michael Schwartz, Oppenheimer & Co.'s chief options strategist.
Does the company deserve a valuation this high?
Maybe not. But these days, that doesn't matter. The time for questions like that passed long, long ago. Because Beyond Meat is set to report earnings on July 29th, and investors are foaming at the mouth.
The last time BYND's numbers were released? Shares skyrocketed 100%, blowing past $200 and setting a new all-time high.
These days, just the anticipation of earnings is enough to send the stock into orbit. During yesterday's trading session, share prices rose almost 10% without any provocation. Fueled by pre-earnings hype, bulls piled in to BYND like a plant-powered clown car.
And that has analysts worried. Not because people are going to lose money (they couldn't care less about that), but because it puts their entire fundamental analysis model at risk.
"Is $5 billion in sales in 10 years out of the question? No, but it's not likely, either, in our view," wrote Goldman Sachs analysts in a note to clients.
"Similarly, we could model 2029 gross margin increasing to 43.3% versus the 35.5% we expect; this, too would lead to $168. But the food group's median is only 29%."
$5 billion in sales – that's the number that Goldman says must be reached to support a valuation of $168 per share.
Yesterday afternoon, BYND shares closed out trading at $222.84, or 32.64% higher than the number used in Goldman's projection.
Can Beyond Meat generate $6.6 billion (32% more) in sales by 2029? Possibly, but the company has a much steeper hill to climb in that case.
And a ton of BYOND burgers to sell.
Which, by the way, cost upwards of $12 per pound (triple the price of regular beef patties), and are less nutritionally significant.
But that's okay, Beyond Meat's new products allow grocery-getters to do what they've always wanted:
Pay too much for something that's arguably worse for them than the alternatives.
And as far as I'm concerned, there's nothing more American than that.