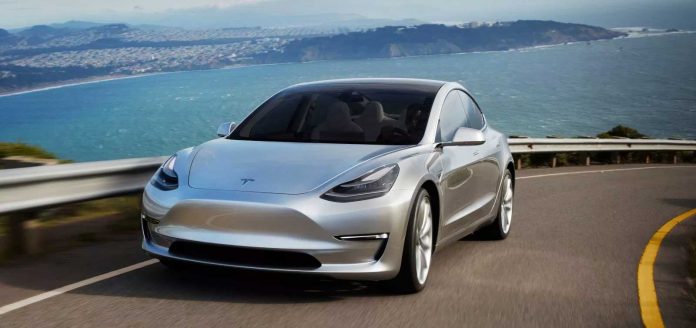 Thursday afternoon (yesterday), Tesla (NASDAQ: TSLA) CEO Elon Musk sent an email out to employees, letting them know about a series of upcoming layoffs in the company's sales and marketing divisions – a move that's part of Musk's plan to shift all Tesla sales exclusively online.
In addition, he warned workers that Tesla would not turn a profit in the first quarter of 2019. Once the memo was made public, Tesla shares dropped 3% in after-hours trading as investors were scared off by the internal communique.
The most important news in the email, however, was regarding the new, cheaper version of the Model 3, which is finally available for purchase after months of delays. Musk hopes that the lower price point ($35,000) will lure consumers away from traditional sedans.
But in order to make the Model 3 less expensive, sacrifices had to be made – particularly in the vehicle's drivable range and interior details. The news fell flat with Tesla drivers and investors, who seemed disappointed that Musk couldn't provide a cheaper vehicle without making significant concessions in the car's quality.
As a result, TSLA share prices dropped a staggering 8% pre-market earlier today. They opened slightly higher this morning, but have since fallen, settling around a 7% loss as of midday.
Much of the drop was driven by unimpressed analysts, who cited Tesla's "surrender" of physical sales locations as a huge mistake.
Brian Johnson, an analyst from Barclays, perhaps put it best when he described yesterday's memo as the company's "un-iPhone moment," comparing Tesla to Apple in its pre-growth phase.
Morgan Stanley analyst Adam Jonas piled on, adding that he's "concerned it's a sign of a brand that may be, at the margin, losing its halo of exclusivity."
Want more FREE research and analysis on the best "unseen opportunities" in the markets?
Or, in other words, he's worried that Tesla is progressively becoming less "cool".
And let's be honest, as a leader, Musk has created a cult of personality. He's made provocative tweets, was compared to fictional playboy genius Tony Stark (AKA Iron Man) several times, dated alt-pop superstar Grimes, and even smoked a joint with Joe Rogan on his podcast – a program that's enjoyed by millions of counter-culture outsiders.
How much cooler can you get than that?
He's the king of nerdy-chic, appealing to both the upper-middle class and hedge fund managers.
Investors who buy shares in Tesla are in many ways buying shares of Elon Musk, a man who could send stock prices zooming via a single well-timed tweet.
Sadly, it seems that by offering a "bargain" electric car, Tesla has lost much of its "too cool for school" allure – something that the company shares with its celebrity CEO.
Analysts and investors alike still view Tesla as a premium brand, and by branching out to the lower tranches of car buyers, they could be pulling a Tommy Hilfiger – a once luxury clothing brand that rapidly lost its high-end image after Kmart began selling it nationwide.
"It fueled a lot of our growth, but it took us away from our roots," said Hilfiger in an interview with Bloomberg in 2014, talking about the decision to work with Kmart. It ended up being one that killed the company several years after the deal took place, as Tommy Hilfiger reported disastrous earnings back in 2000. The worst quarter that year saw a 75% drop in earnings, resulting in a stock plunge that took share prices from $41 all the way down to $6.30.
In a desperate attempt to save the brand, Hilfiger took his company private in 2006, and it was eventually bought by Apax Partners for $1.6 billion.
Does the same fate await Tesla? Probably not, but by inching the Model 3 – their flagship vehicle – closer to the bargain bin, Musk and co. might be taking a step in the wrong direction.