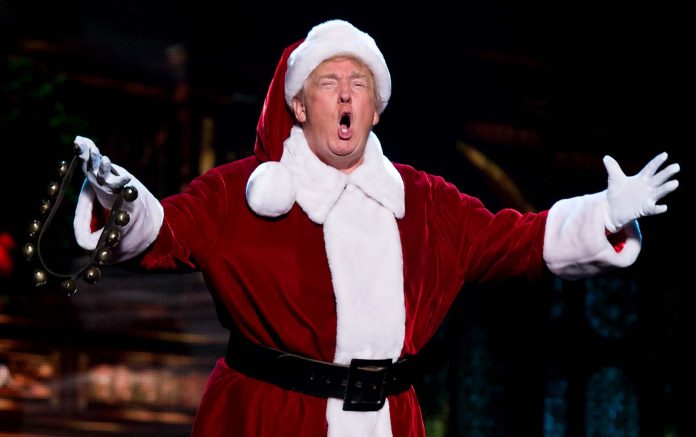 Despite having a great year, stocks are ending 2019 with a whimper. The major indexes are all down by midday as the "Santa Claus" rally comes to an abrupt stop. Losses of 0.70%, 0.60%, and 0.75% have been heaped upon the Dow, S&P, and Nasdaq Composite respectively, signaling to bulls that it might be time to get out.
Tech, in particular, is having a rough day, suffering the biggest decline out of the S&P's 11 sectors. Even some of the year's biggest overachievers dropped shortly after the market opened. Apple (NASDAQ: AAPL), Microsoft (NYSE: MSFT), and Visa (NYSE: V) – all of which enjoyed a meteoric 2019 – are down more than 1%.
And though this morning's losses are certainly making investors nervous, some analysts believe it's a natural reaction to the red-hot December market.
"The best-performing Q4 sectors are leading to the downside today, and that implies some short-term selling and people positioning before year-end," explained Tom Essaye, Sevens Report founder.
"The market was very overbought at the end of last week. Nothing really new has occurred to push the market up in the year-end."
Essaye's right; it shouldn't surprise bulls to see equities take a "breather" after setting consecutive record highs.
Don't forget that the market just went on a five-week run, either. The S&P rose almost 4% over that period, adding to its already impressive 25% yearly gain. Even with today's drop the index is roughly 1% away from logging its best year since 1997.
Adam Crisafulli, founder of Vital Knowledge, said there's little cause for concern over today's stumble.
Want more FREE research and analysis on the best "unseen opportunities" in the markets?
"Investors probably shouldn't read too much into the price action owing to the fact markets are in the midst of a liquidity, attendance, and news desert during these final few days of the year," he said in a note, echoing the sentiment of other analysts.
Historically, the market has rallied 1.3% (on average) during the last five trading sessions of the year. This holiday season, the S&P is up only a half percent, even in the wake of another "phase one" trade deal announcement.
The South China Morning Post reported that Chinese Vice Premier Liu He – Beijing's chief trade negotiator – will travel to Washington this week to officially sign the partial agreement. Previously, he was expected to visit sometime in early January.
And though a headline like that would've sent the market higher earlier in the year, these days it's nothing to celebrate. Investors have been burned by several trade war "head fakes" in the past.
Until the ink dries, don't expect another bump in share prices.
Even if an advance report on U.S. trade goods (released this morning) predicts that the trade deficit shrunk to a 3-year low – something that might be overlooked as bulls "cash in" their chips from the market's big year.