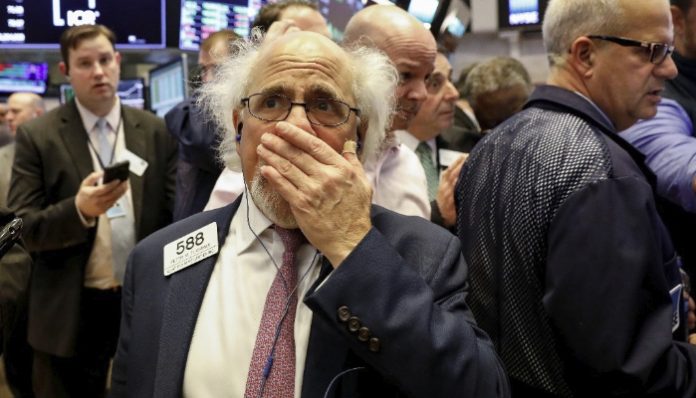 Stocks are trading relatively flat again this morning as investors continue to process Covid-19 developments. Today, it's a new vaccine from AstraZeneca (NASDAQ: AZN) and the University of Oxford that's lifting spirits.
The vaccine is up to 90% effective according to a statement from the company, which also revealed that its average efficacy sits somewhere around 70%.
That's not as good as the other vaccines out there, but it's likely good enough for deployment in some parts of the world. Re-opening sensitive stocks – cruise ship carriers and airlines, among others – jumped in response to the news.
What aren't doing so well, on the other hand, are tech stocks. Both Facebook (NASDAQ: FB) and Apple (NASDAQ: AAPL) have fallen over the last five trading sessions.
And today, another Big Tech sell-off is at hand. FB and AAPL are down 1.7% and 2.50%, respectively, as of noon. Google-parent Alphabet (NASDAQ: GOOG) has dropped 1.20% to a 2-week low.
Vital Knowledge founder Adam Crisafulli believes vaccine hopes will have prolonged impact on the market, even in the face of rising Covid-19 infections.
"With three vaccines now showing efficacy at 90%+ and health officials in the U.S. and EU rushing to approve them, the vaccination process is set to commence before the end of the year," Crisafulli wrote.
"This vaccine optimism is more than offsetting the very grim near-term transmission/mitigation landscape as cases spike and governments take further action to curb the virus spread."
Want more FREE research and analysis on the best "unseen opportunities" in the markets?
That doesn't necessarily bode well for "stay at home stocks," many of which have already been crunched by vaccine optimism. Netflix (NASDAQ: NFLX), for example, is down a whopping 14.5% from its mid-October peak.
The selling could intensify if governments start vaccine rollouts earlier than expected. Instead, value stocks and inflation hedges could see the biggest gains as traders envision a "post-Covid" world.
Outside of vaccines, bulls have plenty of other reasons to remain confident, too. An impending stimulus package and heavy dose of quantitative easing (QE) from the Fed could potentially "backstop" equities in the coming months, offsetting poor economic data.
"Stocks this week will trade on lockdown concerns and rising cases, but could see a boost into early December as the optimism around a near term, stopgap stimulus package grows," explained Shannon Saccocia, chief investment officer at Boston Private.
"Overall, the push and pull between tech stocks and cyclicals will likely continue through the next couple of weeks, and we could see some tough days as economic data is released that reflects the deterioration in consumer spending we are currently experiencing."
JPMorgan analysts (who remain bullish long-term) admitted on Friday that the U.S. might produce negative growth in Q1 2021. The bank, along with Goldman and other Wall Street firms, downgraded its first-quarter GDP outlook to a 1% contraction.
As revealed by a recent Bank of America survey, fund managers are feeling great about equities. Goldman reports show that Wall Street is dumping short positions and loading up on leverage.
Yet those investment banks are all projecting some major short-term turbulence, starting in the holiday season and continuing into the New Year.
It doesn't make much sense, does it? The truth is, the vaccine rally could be stalling all on its own, independent of what's going on with Covid or the U.S. economy.
This morning's vaccine "bombshell" from AstraZeneca barely moved the needle.
And unless investors can find some inspiration soon, the "sideways chop" of the last week could turn into a short-term correction, just like Wall Street predicts.
Before a glut of stimulus and monetary policy take the market, albeit artificially, to new heights.