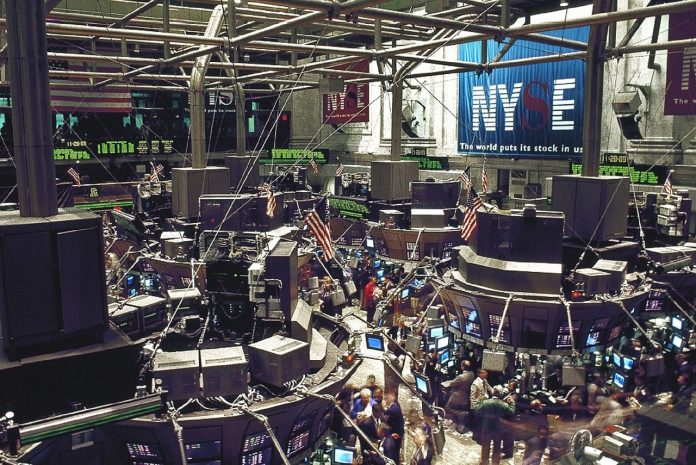 Tobacco Stocks Break Bullish Trends on News of Possible Menthol Restrictions by the FDA
A sell-off of big tobacco stocks began last week when a senior FDA official made a comment about how the agency was considering a restriction on menthol in traditional cigarettes. Those rumors have some bearing, as the FDA has been adamant about the dangers of menthol cigarettes, especially when it comes to children, who gravitate toward the popular cigarette flavor.
Altria Group, Inc. (NYSE: MO), the makers of Marlboro, saw a month's worth of gains disappear in just two trading days on the news. Early Tuesday trading saw shares break beneath a bullish support line which has carried the stock since May of this year.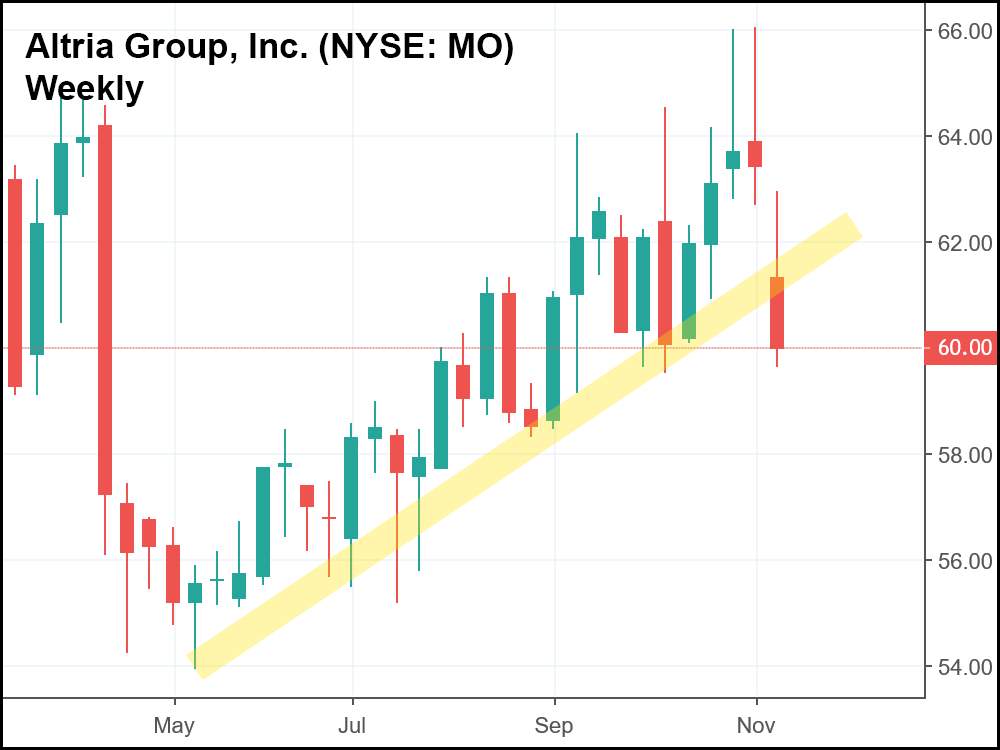 British American Tobacco PLC (NYSE: BTI)—the company which sells the popular menthol brand Newport, among others—suffered still worse. By the end of Monday, almost $11 billion had been erased from its valuation.
The larger drop by British American Tobacco has been attributed to the company's larger stake in the U.S. menthol market. While menthol products make up about 20 percent of Marlboro's profits, British American Tobacco's stake is even higher.
"BAT is the most exposed name to the potential risk," wrote Morgan Stanley analyst Richard Taylor. Taylor estimates that U.S. menthol cigarettes account for 25 percent of total earnings for the company.
The West Continues to Move Away from Cigarettes
A clear trend has been established over the last decade in the western world. Fewer new smokers are entering the marketplace. And long-time nicotine addicts are kicking the habit. The trend has affected all age groups, but young people have been especially influenced by constant awareness campaigns on the effects of tobacco use.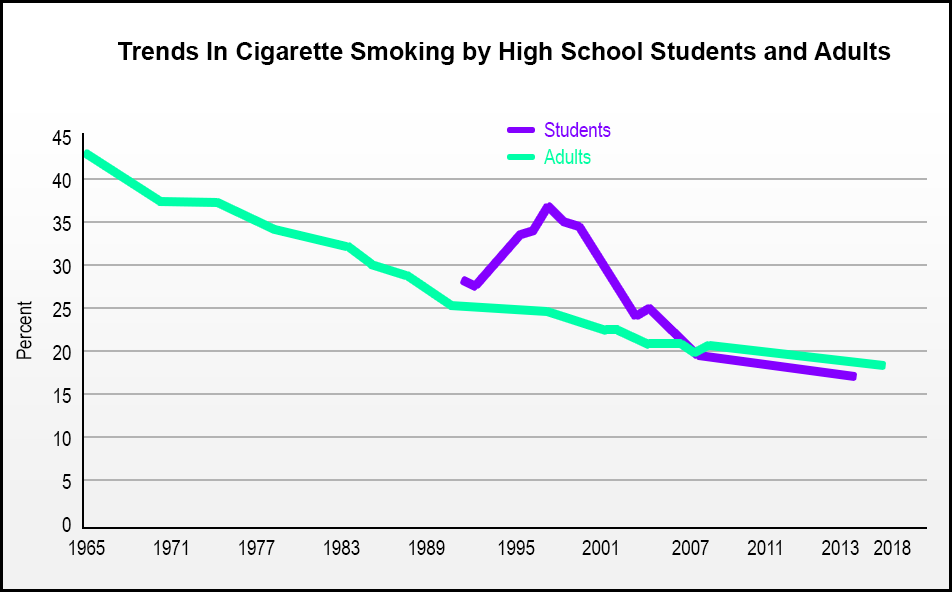 These trends are very strong in both Europe and the U.S. now, to the point that western governments feel confident enough to move beyond just taxing tobacco products and into the realm of possibly banning them all together.
One example of this policy shift came out of the European Commission in May of this year. In a press release, the European Commission noted important initiates such as the Tobacco Products Directive (places limitations on the sale and merchandising of tobacco and tobacco-related products), the Tobacco Advertising Directive (a marketing campaign against tobacco), and the EU track and trace system (protections against illicit tobacco trade.)
But these limitations are nothing compared to the hammer that arrives in 2020: a full ban on menthol cigarettes in the EU.
Policy shifts like these coming out of Europe have tobacco companies worried about the future of the U.S. market, and for good reason. Given, they've been watching their U.S. market dry up for years now, but major restrictions on menthol by the FDA could still have a substantial impact on sales.
Rumors of a ban on menthol cigarettes in the U.S. for the time being are just that—rumors. However, those rumors combined with the trend against tobacco simply cannot be ignored by traders and investors.
Emerging Markets Are Keeping Tobacco Companies Afloat…for Now
Big tobacco companies saw the writing on the wall years ago and have long since been reducing their presence in western countries, focusing more on the developing world—where people are much less informed about the harmful effects of smoking.
According to a report compiled by tobaccofreekids.org, tobacco use has seen a radical shift from the developed west into emerging markets. In fact, nearly 80% of all tobacco users now live in low- and middle-income regions outside of Europe and the U.S.
According to the report:
 "Sales are shifting from developed markets, like those in Western Europe, where smoking prevalence is declining and where tobacco company operations are more restricted by government policies, to emerging markets, like those in Asia and Africa, where tobacco companies take full advantage of lax regulatory environments, growing populations and increasing incomes."
As long as big tobacco companies offset their losses in developed nations with the more unaware populations elsewhere in the world, there should be a strong presence of buyers ready to buoy share prices.
But the day may soon arrive when even these developing nations are tired of managing the healthcare burden of tobacco. Most importantly, though, investors should be keeping a careful eye on China's policy toward tobacco, as it is by far the largest consumer of cigarettes on the planet.
If the Chinese start shifting away from tobacco products, the whole industry could go "up in smoke" in a hurry.