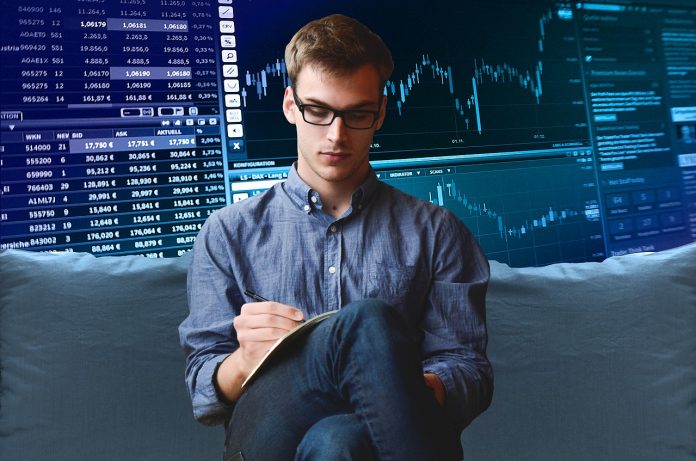 Starbucks Falls on Reports That 5% of It's Corporate Workforce is on the Chopping Block
Starbucks (NASDAQ: SBUX)—which has had its best November in company history this month—appears to be reconsidering some of its gains made over the last two weeks. The reason for this is evident enough: news that the company is cutting approximately 5% of its global corporate workforce has resurfaced, making waves in major business publications.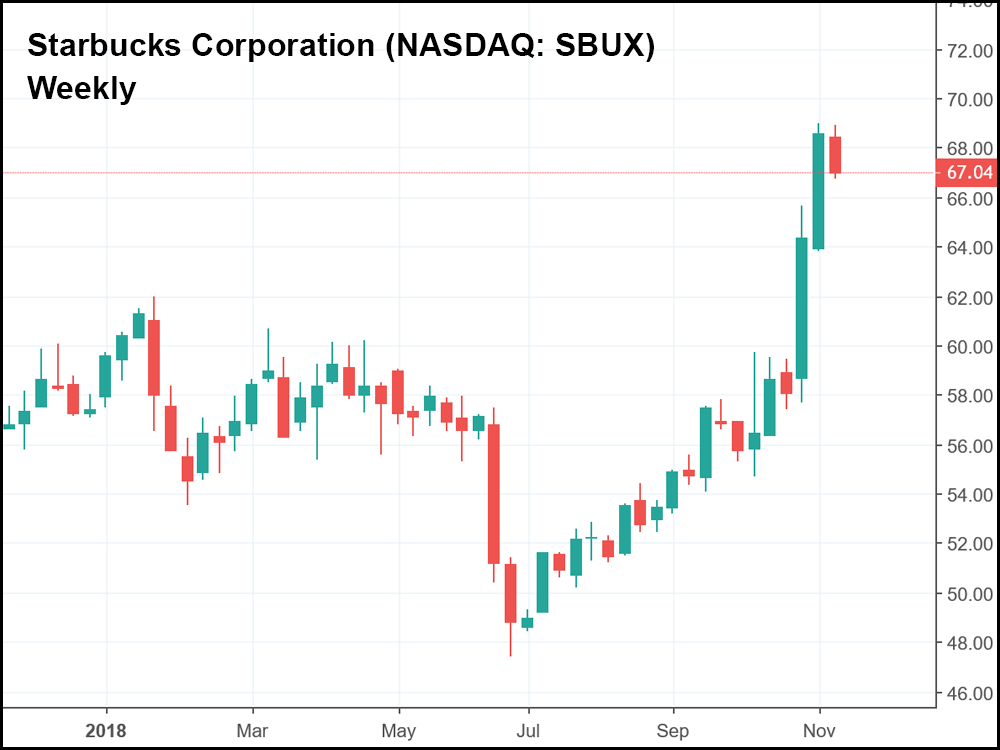 Revealed in an internal memo obtained by CNBC, about 350 employees in marketing, creative, product, technology and store development will be impacted. That's according to Starbucks CEO Kevin Johnson.
That, combined with the specter of slower growth in the U.S due to cheaper, "third wave" boutique coffee sellers and a glut of Starbucks stores across the nation, may be enough to earn the bears some space to bring the price down further.
Despite the layoff news however, there's a good chance we haven't seen the end of Starbucks' most recent upswing.
Seller Beware: The Layoffs Are Part of Starbuck's Growth Plan
Back in June, the news that Starbucks was slashing 150 U.S. stores hit investors like a truck and sent shares tumbling 17%. The company was missing its projections on quarterly forecasts and failing to assure investors that the company was on the right track.
This short-term pain, however, failed to consider the progress the company was making in streamlining its U.S. stores and reducing its risk in a market that was oversaturated with coffee.
By September, when rumors of impending layoffs were making headlines, investors barely flinched. Shares fell 1% before rebounding and shooting to all-time highs this month. By then, the market was much more comfortable with Starbucks' streamlining strategy, which involves cutting bloat and building a leaner business model centered around the customer experience.
In some cases, that means "deprioritizing" and "eliminating" certain job titles entirely, according to Johnson.
In another example of efficiency, Roz Brewer, COO of Starbucks, noted that new, streamlined tasks had already been implemented across all Starbucks stores, allowing baristas to spend more time with customers – a boon for any brick-and-mortar business.
Starbucks's Secret Weapon: Selling Coffee to the Chinese
Starbucks' incredible efforts to expand into the Chinese marketplace has been one of the least-reported good-news stories of the year for an American company. The reason for the delayed excitement from investors has been due to China's policy of forcing international companies to re-invest profits earned within their borders.
But make no mistake, this expansion is massive and has picked up speed in recent years. As Reuters reports, Starbucks is hoping to triple its revenue and almost double its store count in China over the next five years, which all but eliminates fears of slower growth in the U.S.
Starbucks is on a hot-streak in China, and while their current goals certainly are lofty, they are still on track to meet them head-on.
By 2022, Starbucks expects to:
Double their operating income in China.
Have some 6,000 stores (they're over halfway there already)
Rely on an exclusive alliance with Swiss-based company Nestle SA to offer its packaged coffees and teas across the country.
In short, Starbucks' shares in November look like they've had about 10 shots of espresso, and we expect this market could go even higher given its new U.S. streamlining strategy and the great news coming out of China, a new marketplace that gives Starbucks much more room to grow.