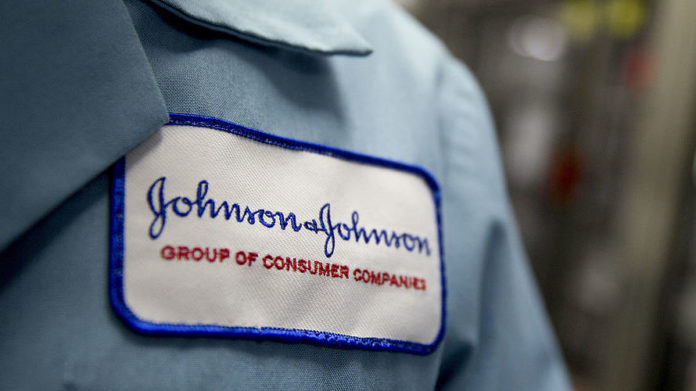 In what turned out to be another volatile trading session, the market survived a morning sell-off. Stocks opened lower today on fears of a U.S./China trade war escalation.
The Trump administration moved to block Huawei's global semiconductor supplies in what Commerce Secretary Wilbur Ross claims is an attempt to preserve national security.
Ross said the rule change will "prevent U.S. technologies from enabling malign activities contrary to U.S. national security and foreign policy interests," as the U.S. believes Huawei has "stepped-up efforts to undermine these national security-based restrictions."
Most analysts see the administration's actions as a huge misstep amid an ongoing economic reopening effort in the U.S.
"This is not an ideal time to be ratcheting up the trade war with China," Randy Frederick, vice president of trading and derivatives at Charles Schwab, said.
"I don't really quite understand what the rationale is there. Clearly, the administration wants to see the market do better, but the things they're doing with China right now are making it worse."
CNBC's Jim Cramer had a similar opinion.
"What are we, crazy?" Cramer asked this morning.
"We're not strong," he added, referring to April's U.S. retail sales report that revealed a record-setting 16.4% monthly drop.
"Why don't we take them on six months from now? Why right now? We need to sell things," said Cramer.
By the session's end, however, the major indexes were up. The Dow (+0.25%), S&P (+0.39%), and Nasdaq Composite (+0.79%) all finished higher on the day. The University of Michigan's consumer sentiment index, which unexpectedly rose in early May, possibly counteracted April's weak retail numbers.
Still, though, today's gains weren't enough to reboot the rally. The Dow and S&P fell 2.4% on the week while the Nasdaq Composite dropped 1.7%.
All-in-all, it was a tough stretch for bulls and potentially indicative of things to come.
But if the market doesn't end up plunging, there could still be a few great stocks that are worth a buy.
One, in particular, happens to be in an overachieving sector that just sold-off.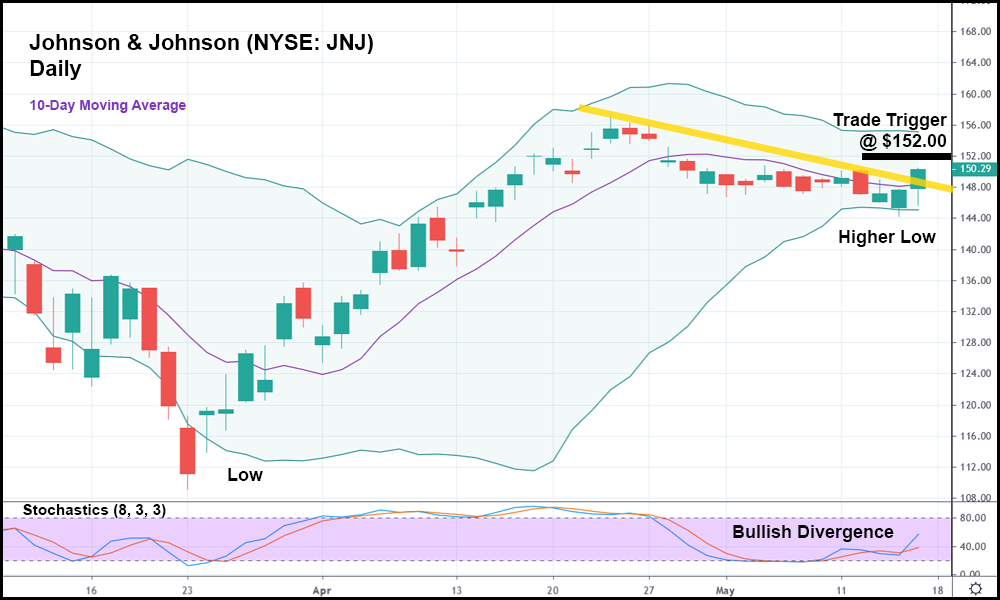 Johnson & Johnson (NYSE: JNJ) has certainly been a post-crash "winner." The stock's up big since bottoming in late March.
After peaking in late April, though, it's gone through a bit of selling. Today, the stock finally broke out above the 10-day moving average and its minor bearish trend (represented with the yellow trendline).
A higher low may also have been set yesterday relative to the low from March.
Best of all, JNJ's showing bullish divergence in the stochastics indicator.
Should JNJ trade above today's high by a significant amount, it might make sense to go long on the stock with a trade trigger of $152.00.
And even if equities don't surge next week, it might not matter for JNJ bulls. As a major drug producer, it's an essential company. Investors will continue treating it as such, meaning that it could still rise regardless of what the rest of the market does.