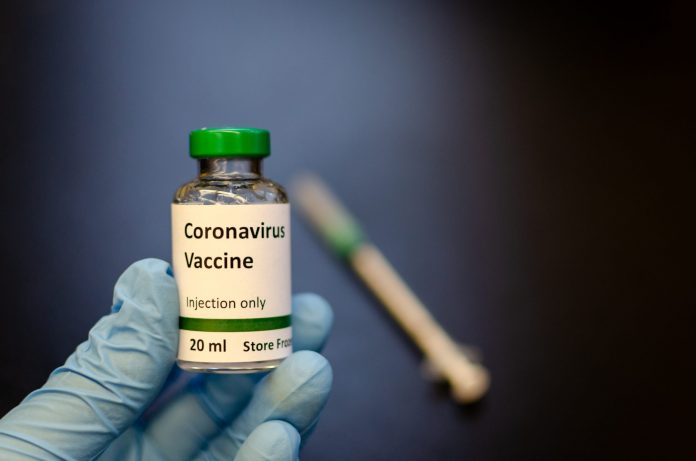 Stocks are up this morning as coronavirus headlines (surprise, surprise) dictate the market. Today, it's a potential COVID-19 vaccine that has investors buzzing.
Moderna (NASDAQ: MRNA), an American biotech firm, saw its stock soar today (+26%) after it announced "positive" results for its vaccine's trial. Phase one of the trial is complete, and 45 out of 45 study participants developed coronavirus antibodies after being administered two doses of the vaccine.
Equities roared in response. If Moderna's vaccine really works, it's a major step toward a return to normalcy in not just the U.S., but the rest of the world.
"The focus moving forward will be on the opening of the economy, how quickly can it be done and how safely can it be done," Quincy Krosby, chief market strategist at Prudential Financial, said about the news.
"Therapeutic curative treatments and vaccines are going to be very important."
Pumping-up bulls even more was Fed Chairman Jerome Powell, who said in a "60 Minutes" interview that the government would lend as much as necessary to keep the U.S. economy afloat.
"We've done what we can as we go. But I will say that we're not out of ammunition by a long shot. No, there's really no limit to what we can do with these lending programs that we have," Powell explained.
Even oil prices got in on the action. As of midday, West Texas Intermediate (WTI) crude futures are up over 10% to $32.40 per barrel.
And though it'd be easy to declare the rally officially "back on" following this morning's revelation, some analysts are worried that bulls may have priced-in a recovery (that has yet to happen) too quickly.
"Though we are highly skeptical about its durability and think it is based on assumptions that may turn out to be mistaken, we don't view the late March-April rebound in the S&P 500 as illogical," wrote Royal Bank of Canada economists in a research note.
"Rather, we think much of the rally has been driven by the idea that the economy is bottoming in 2Q and April in particular."
Reopening efforts are ongoing. With a vaccine in circulation, the U.S. economy would likely make a quick comeback as consumers flood the market.
Provided, of course, that Americans can reclaim their 36.5 million jobs lost to the coronavirus. If businesses don't open back up soon, that number could climb even higher.
We still may be months away (or more) from the approval of Moderna's vaccine. President Trump has said in the past that any potential solution would be "fast-tracked," cutting down the typical research-to-deployment timeline from 5+ years to just 12-18 months.
Using the White House's most aggressive estimate, that means Moderna's vaccine won't be available until 2021.
Will Americans feel safe returning to work and everyday life in the meantime? There's an undeniable reluctance to break quarantine for a large portion of the country. Even if the lockdowns ended tomorrow, how many consumers would return to their pre-coronavirus habits, knowing that a vaccine was still a year away?
The more immediate solution to COVID-19 will be treatment drugs like Gilead's (NASDAQ: GILD) remdesivir, which is still rolling out to medical centers nationwide.
Dr. Aneesh Mehta, lead investigator of the National Institute of Health trial at Emory University, sees it as the foundation of a more effective suite of treatment options.
"I think remdesivir, it's going to be one important tool, but we also need to look for other ways to help our patients," Mehta remarked.
The team at Emory is currently working on different drug "cocktails" to defeat COVID-19. Anti-inflammatory drug Baricitinib has shown promise thus far. It had been used in the past to prevent organ damage in inflamed immune systems. Combined with remdesivir, Mehta hopes the drugs will provide a "one-two punch" for patients fighting coronavirus symptoms.
So, as exciting as it may be to hear that a vaccine passed phase one trials, the truth is that the real breakthrough may have already occurred. Treatment solutions (like remdesivir) can be deployed almost immediately. Vaccines, by comparison, take significant time to reach the general population.
There's more research to be done on remdesivir, but so far, it looks to be working. For "buy the news" investors, today's vaccine headline might not be worth the reaction they're giving it.
The Dow and S&P are currently lingering near their post-crash highs after this morning's surge. If they can't break through to new ground, the "rally re-boot" could fail later this week.
All while more disappointing economic data is released, making bulls rethink their decision to participate in today's "vaccine buying frenzy."