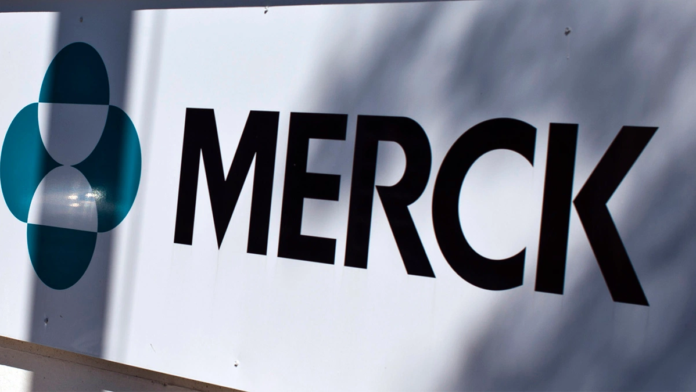 Stocks traded higher this morning after news about a new Covid treatment boosted sentiment. Drugmaker Merck (NYSE: MRK) announced that its experimental Covid treatment, which can be taken orally via pill, has reduced hospitalizations and deaths by 50% in a recent study.
The company is expected to ask health officials in the US to authorize use of the drug.
"This is a phenomenal result. This is a profound game-changer to have an oral pill that had this kind of effect, this magnitude of effect in patients who are at high risk who are already symptomatic," said former FDA-commissioner Dr. Scott Gottlieb.
Thus far, only one Covid antiviral – Gilead Sciences' (NYSE: GILD) Veklury, otherwise known as remdesivir – is currently authorized by the FDA. Gilead anticipates raking in $3 billion in revenue from remdesivir this year.
Jefferies analysts recently predicted that a popular and convenient Covid antiviral treatment could generate $10 billion a year in revenue. Remdesivir's smaller "slice of the pie" ($3 billion vs. $10 billion) is due to its delivery system. Patients need the antiviral to be administered intravenously. An oral treatment, like Merck's, could do far better business.
What's more, the drugmaker says that its pill will be effective for years to come.
"[Our antiviral] would be very challenging to mutate around," explained Daria Hazuda, Merck's vice president of infectious disease discovery, several weeks ago in an interview on Covid antivirals.
"It would have the potential not only to be an important contributor to this pandemic, but also future [animal] transmissions of other coronaviruses."
In response, MRK shares soared, rising as high as 12% on the day.
And a working oral Covid treatment could help lift not only the general market but reopening sensitive stocks as well.
"We have seen this rotation back to the so-called reopening plays and the more cyclical areas, which I think makes a lot of sense over the next couple of weeks as we think about the Covid trends improving, with the cases falling from last month's peak, and the news about the Merck pill appears promising," said Edward Jones strategist Angelo Kourkafas.
By comparison, tech is trading relatively flat on the day. But that doesn't mean the "stay-at-home stocks" are done for good. Treasury yields fell again today as the 10-year yield sunk below 1.50%. If yields head lower again, that may help lagging tech shares.
Additional economic and Covid-related setbacks could, too.
"As we wrap up the third quarter and look ahead, investors will likely need to remain nimble as the economic recovery continues in a zig-zag," said E-Trade Financial's managing director of investment strategy, Mike Loewengart.
Still, with the indexes trading at their recent lows, it seems like the perfect chance for "dip-buyers" to snap up shares on the cheap. A groundbreaking Covid treatment from Merck might just be what the market needed to kickstart an October rally.
And if Merck's treatment doesn't work as well as the drugmaker claims? It probably won't matter. Vaccine manufacturers saw their efficacy estimates fall flat but enjoyed major post-pandemic gains nonetheless. The same fate could await both MRK and the general market this month, regardless of how accurate that 50% efficacy rate truly is.