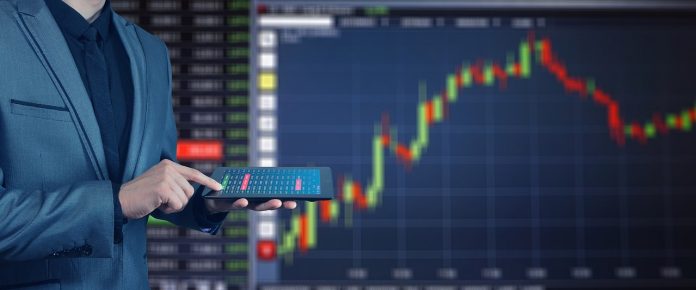 What Exactly Is the "Death Cross"?
A death cross is the term given to any exchange or stock which sees its 50-day moving average fall beneath its 200-day moving average. While traders rely on dozens of moving average crossovers to gauge possible entry and exit points, the "Death Cross" is by far the most famous—and the most ominous.
Death crosses often signify higher selling volume and greater market volatility, but like many scary trader stories, the death cross doesn't have as much bite as is often attributed to it.
Recently, the market analysis company Bespoke tabulated every single death cross that occurred in the S&P 500 from 1930 all the way to today. Of the 24 death crosses in the S&P over the last 90 years, the index lost about 2.3% on average following the exact day of the crossover.
In other words, just because we have a death cross, doesn't guarantee a bear market is upon us. But you can't have a bear market without a death cross. Which means traders and investors should be aware of the implications of a death cross and plan accordingly based on their own portfolios and strategies.
What FAANG Giveth, FAANG Taketh Away
FAANG led American markets to all-time highs in 2018. It's only fitting that they lead the markets to new year lows as well.
The signs were there that FAANG was deteriorating. Facebook—the golden boy of social media advertising—was the first to make the crossover in April of this year. Note how the stock went on to hit a new all time high before collapsing again, forming a second death cross.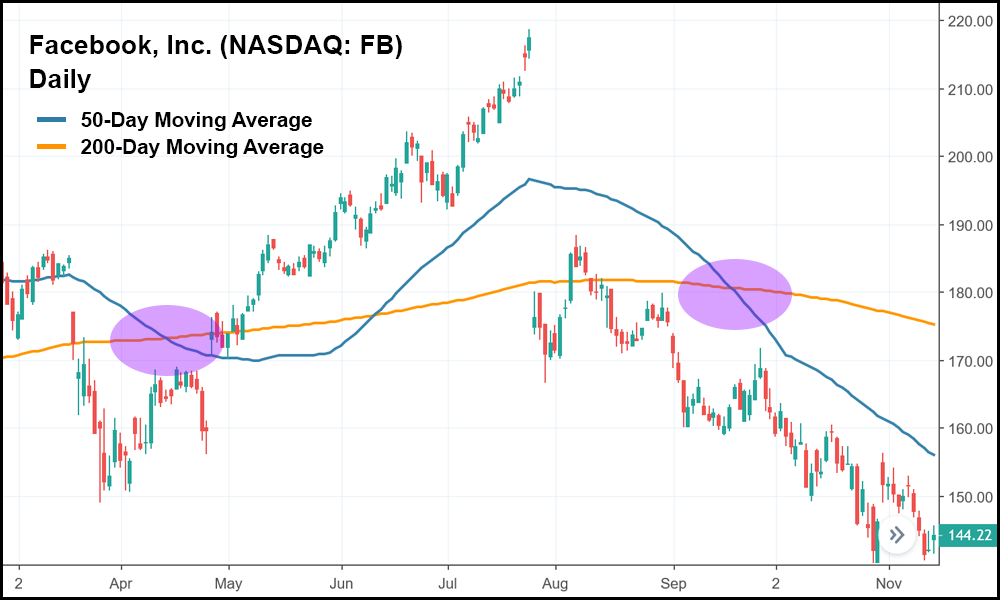 Google was the next to go, followed by Netflix. Alphabet (the parent company of Google), saw its death cross last week. Netflix hit its death cross during Monday's significant three-digit decline on the Nasdaq.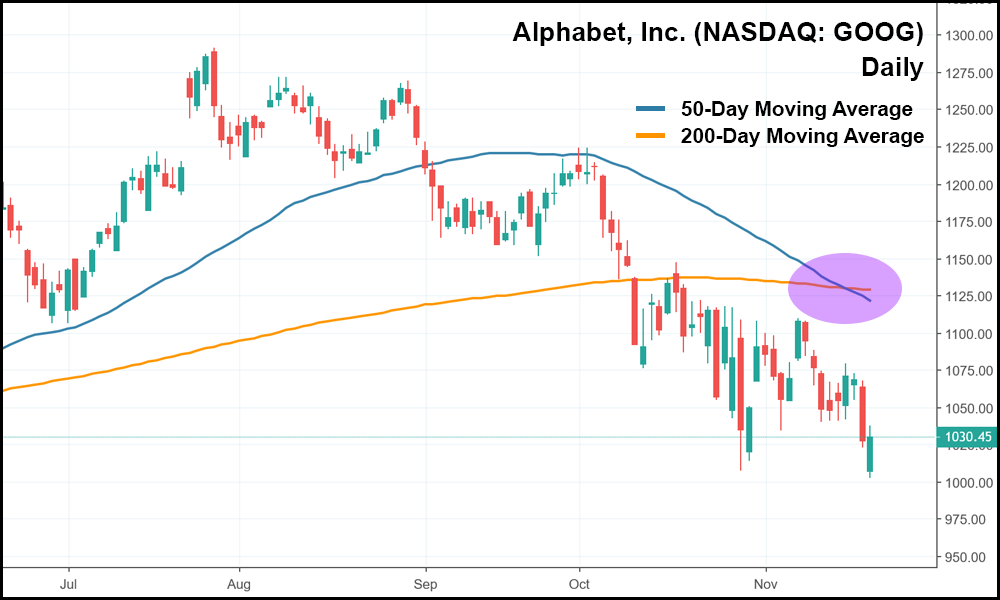 Currently only Amazon and Apple have their 50-day moving averages still above their 200-day moving averages. While Apple may survive the same fate as the rest of the FAANG, Amazon will have experienced a death cross as early as this week based on current price movement.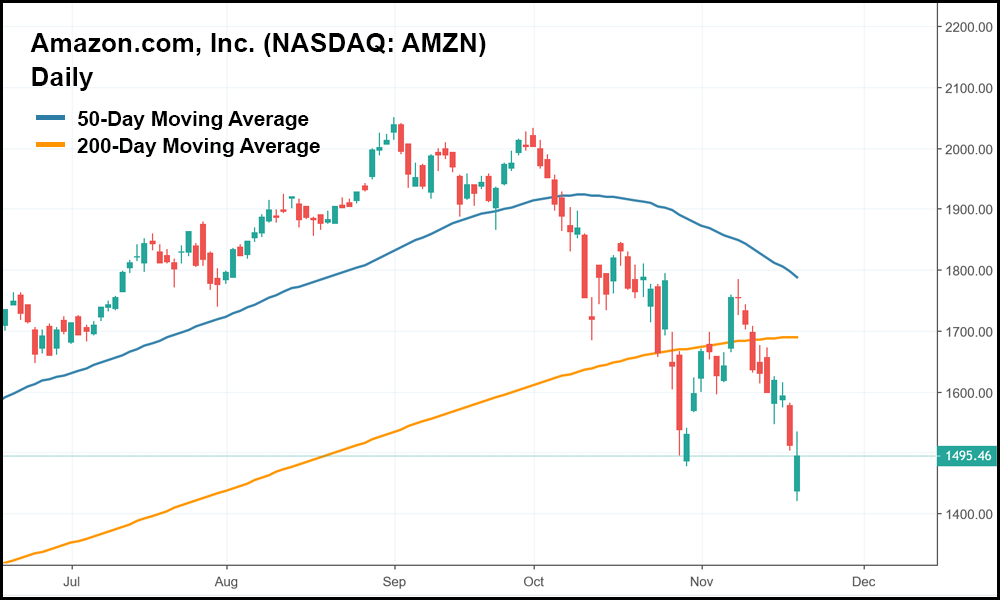 The Nasdaq Composite Could Join the FAANG in a Death Cross by Week's End
The last two weeks have made it abundantly clear that the Nasdaq will be the first U.S. exchange to make the death cross. And based on what we've seen so far, it looks like it could happen this week: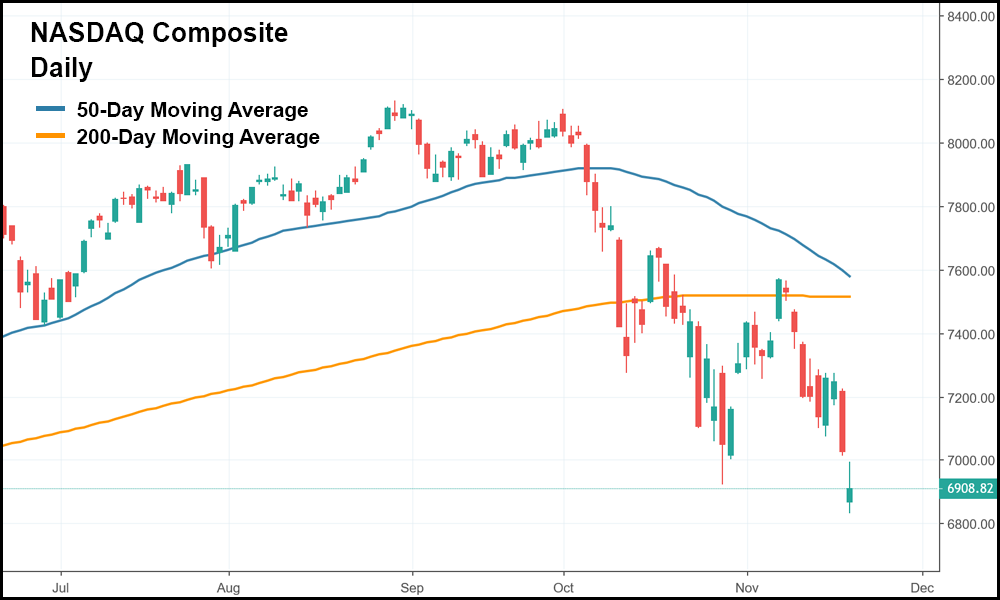 Traders and investors should be ready for the volatility and downward pressure which all death crosses tend to exhibit. If you do make a significant move into cash, however, be aware that the current 9-year bull market we're in now has already experienced a death cross, and it happened just three years ago. While the pain was significant, the bull market itself remained intact, as no indexes suffered a 20%+ decline since.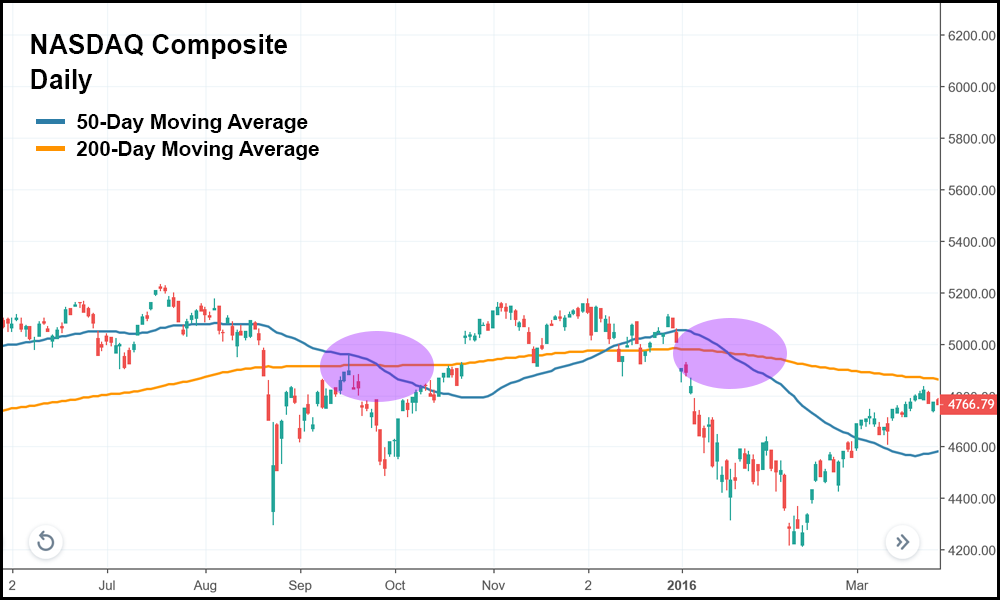 Note how the Nasdaq Composite experienced two death crosses between September 2015 and June 2016. Despite the price drops, however, the market survived, and went on almost double its current price after the second death cross.
In other words, protect yourself, but stay vigilant, because there's no telling what this market could do next in a world that's rife with economic stressors at every turn.