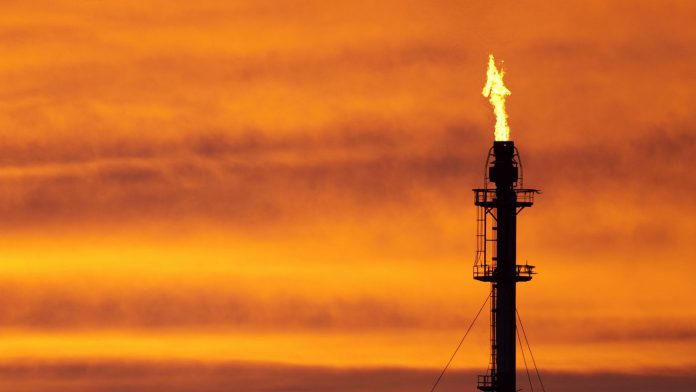 Trump's acquitted. The verdict is in after a Senate vote to keep "Teflon Don" in office. A roaring economy, surprisingly good January jobs report, and well-received State of the Union (SOTU) address sent the market higher today.
Trump's acquittal is just the cherry on top for bulls.
And if the indexes – which touched new all-time highs today – all manage to close higher tomorrow, the bull market will officially be back on.
Wuhan coronavirus be damned.
That's not to say the coronavirus won't still make investors nervous, though. At present, there are 24,631 confirmed infected. 1,029 have recovered, opposite the 494 that have died. It remains mostly a Chinese problem for now but still has a chance to spread further.
If the coronavirus ends up doing that, expect another pullback.
But for the time being, everything's a-okay for bulls. Last night, Trump said in the SOTU that there's plenty of money left in the market.
It looks like investors listened.
Want more FREE research and analysis on the best "unseen opportunities" in the markets?
And so, with stocks rebounding, several setups to go long have emerged.
But not from the market-correlated sectors you'd expect.
Instead, oil stocks – yes, oil stocks – are looking like "hidden" overachievers just waiting to bust out. Occidental Petroleum Corp. (NYSE: OXY), for example, could do so in the next day or two.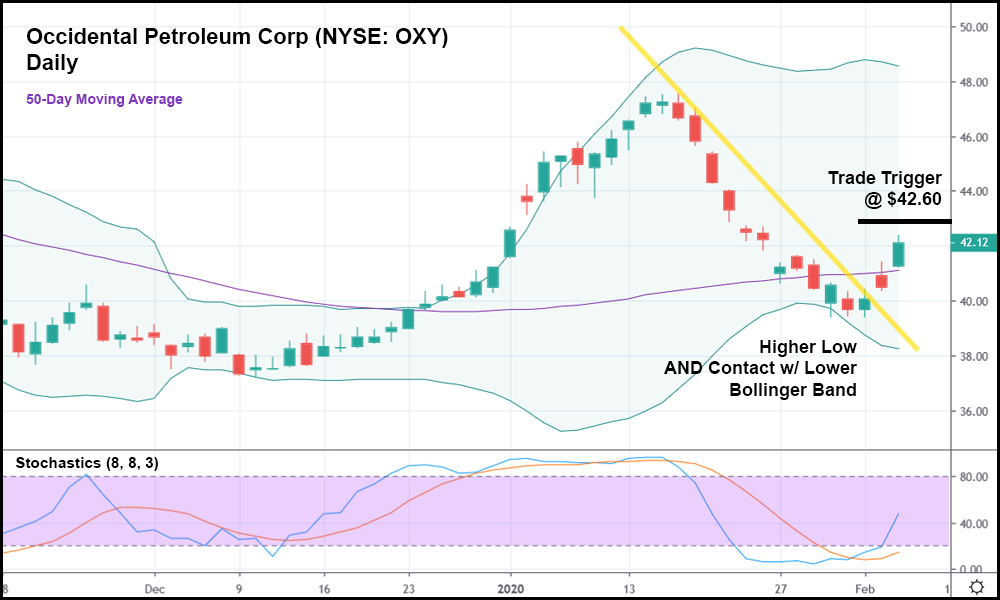 In the daily candlestick chart above, you can see that OXY has done a decent bit of selling since mid-January. Everything was looking up to start the year, but after hitting the upper Bollinger Band (BB), the stock stalled. Then, it fell.
And a few days ago, OXY set a higher low while simultaneously making contact with the lower BB – two things we like to see preceding a long setup. Most importantly, however, the stock broke out above its minor bearish trend (represented by the yellow trendline).
OXY is also trading above the 50-day moving average, a level of natural resistance. Should OXY keep rising, it might make sense to go long above the current day's high with a trade trigger of $42.60.
Thankfully, because OXY isn't market-correlated, it could still soar if equities pause their recovery. We have one more session to go before a bull market continuation is confirmed, so for the meantime, focusing on stocks like OXY makes perfect sense.
Especially when they're primed to surge alongside rising oil prices – something else that could accompany the stock revival.