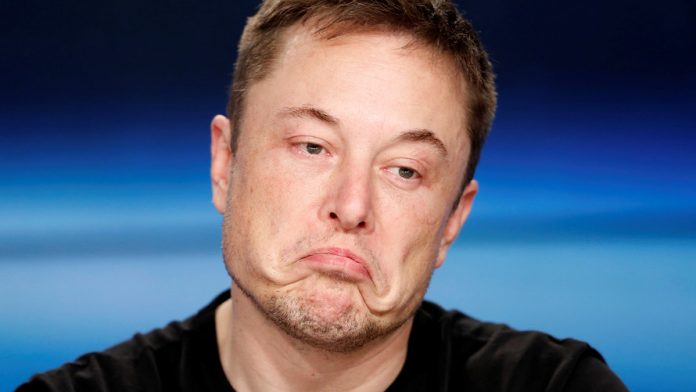 Stocks are up for the third straight day in a row. Bulls are back, it seems, thanks to quelled coronavirus fears and a stellar January payroll gain.
According to Moody's and ADP, private payrolls rose by 291,000 last month. That's the highest job add since May 2015 and nearly double the consensus estimate.
The S&P and Dow jumped 0.75% and 0.95%, respectively, on the news.
The Nasdaq Composite, however, didn't experience quite the same lift. As of midday, the tech-heavy index was up a much more modest 0.15%, limited by a Tesla (NASDAQ: TSLA) collapse.
TSLA shares are now down 14% after rising 13% in yesterday's trading session, which capped off an incredible 2020 rally. Even with today's selling, the stock has still risen over 80% on the year.
And though TSLA's beginning to cool, some analysts believe it could fall further.
Much further.
Barclays auto analyst Brian Johnson is predicting a 65% drop from the stock's all-time high of $968.99. In a note released this morning, he referenced the pre-dot-com bubble Nasdaq Composite, when tech stocks were outpacing the rest of the market by a wide margin.
Want more FREE research and analysis on the best "unseen opportunities" in the markets?
"Not to sound like an 'Ok, Boomer' to the younger investors rushing into TSLA share, but the recent price action brings to mind NASDAQ c. 1999," Johnson wrote in a note to clients, humorously titled "Party like it's 1999."
"We continue to believe TSLA is fundamentally overvalued," he added, echoing the sentiment of every other fundamental analyst out there. One of Tesla's biggest bulls, Pierre Ferragu of New Street Research, downgraded the stock from "buy" to "neutral."
Ferragu made headlines on January 21st when he gave Tesla a price target of $800 per share. At the time, TSLA was trading at $547.20. Yesterday, the stock "leapfrogged" $800, opening at $883.76.
Today, TSLA shares linger just below Ferragu's price target.
But it wasn't just Tesla that drove the Nasdaq Composite lower. Facebook (NASDAQ: FB), Amazon (NASDAQ: AMZN), Netflix (NASDAQ: NFLX), and Google-parent Alphabet (NASDAQ: GOOG) fell, too, after starting the session with an early gain.
In fact, the Nasdaq Composite even touched a new all-time high before retreating. As it stands, the index is still the year's top performer, beating out the S&P (3.05%) and Dow (2.10%) with a 5.70% gain.
But that could all fall apart should the coronavirus threat continue to intensify. The World Health Organization (WHO) just announced a "surge" in new cases, which brought the total number of infected to 24,363 in China.
"In the last 24 hours, we had the most cases in a single day since the outbreak started," WHO Director-General Tedros Adhanom Ghebreyesus said. Just minutes ago, he called for an additional $675 million U.S. dollars to deploy the WHO's outbreak-fighting plan, which is expected to last three months.
"Our message to the international community is invest today or pay more later," Tedros pleaded.
For now, the market seems unbothered by the coronavirus. Last month's massive payroll gain is far more important to investors.
As it should be.
But that doesn't mean the outbreak won't "spoil the party" in the coming days. The indexes have yet to close above their recent all-time highs. Until they do, and a bull market continuation is confirmed, it might be safer to wait.
Especially with a sinking TSLA weighing down the market's top-performing index for the year.