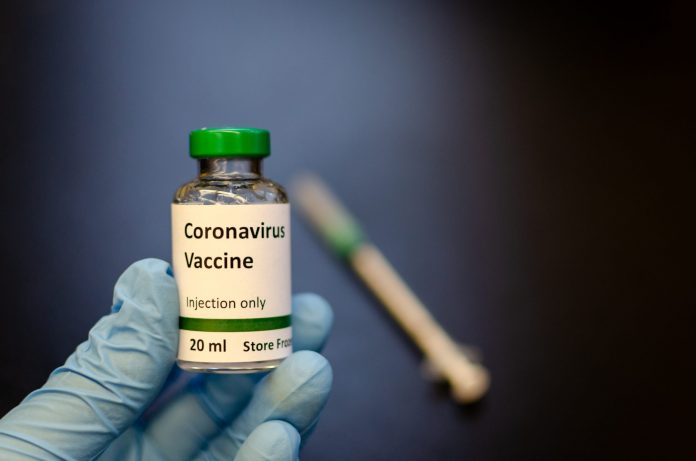 Stocks surged at the open today after Pfizer (NYSE: PFE) and BioNTech (NASDAQ: BNTX) revealed that their joint-effort Covid-19 vaccine had proven to be 90% effective.
It's a huge boon for bulls as Western governments attempt to mitigate a reemergence of cases. With infections rising, lockdowns have gone back into effect in major European countries like Germany and the United Kingdom.
And after 126,000 new cases were confirmed overnight in the U.S., it could be just what the doctor ordered.
Or, in this case, even better.
NIAID Director Dr. Anthony Fauci, who famously (and falsely) predicted 2 million American Covid-19 deaths earlier in the year, said a vaccine that was 50% to 60% effective would be considered "acceptable."
A 90% effective rate surpassed Fauci's expectations by a long shot. The market's, too.
"Amazing news from Pfizer with 90% efficacy. This hopefully is the beginning of the end of our fight against Covid," wrote Peter Boockvar, chief investment officer at Bleakley Advisory Group.
"As I've been saying on the hopes of this, we need to shift our attention to those parts of the market that have been the most hammered because of Covid and away from the work from home stocks that have had such an incredible year because Covid is not forever."
The biggest gainers of the morning were travel, restaurant, and hospitality stocks – most of which were waiting on a major coronavirus breakthrough to escape their 2020 lows.
Now, the sky's seemingly the limit, provided that the vaccine actually works like Pfizer and BioNTech say it does.
"I think that the rally is justifiable. I think we're going to start a new discussion, and the discussion is what's America going to look like post-Covid," proclaimed "Mad Money" host Jim Cramer.
"If you think about where we were last week, where we felt that there was very little chance to be able to stop this thing, now suddenly we have hope."
If this vaccine can defuse the market's biggest fear – more Covid-19-induced lockdowns – an absolute value eruption could be awaiting investors to close out the year.
Joe Biden's tax plan, the other major concern for bulls, should also be avoided now that the Republicans have retained control of the Senate.
"A Biden presidency with a Republican Senate would be unlikely to see any increase in taxes, which was arguably the biggest fear investors had about a Biden presidency," explained Brian Levitt, global market strategist at Invesco, on Sunday.
"And a Biden presidency could mean a return to a more traditional, predictable approach to trade policy, which would likely result in less volatile markets."
President Trump still insists that rampant voter fraud tilted the election in Biden's favor. Trump plans on hosting several more "MAGA rallies" to highlight examples of said fraud, along with what he believes is damning evidence in a bid to remain POTUS.
If Trump secures reelection via the Supreme Court, civil unrest could hit an all-time high. But it should ultimately be even more beneficial for the market long-term under Trump's (mostly) laissez-faire, pro-business policies.
Even if that means Big Tech's social media platforms – Facebook (NASDAQ: FB) and Twitter (NASDAQ: TWTR) – get skewered by a vengeful Trump in the process.