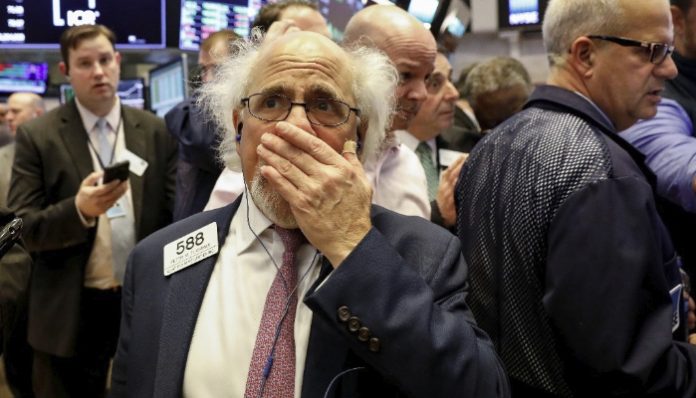 Stocks opened relatively flat this morning following yesterday's massive surge. With a "90% effective" Covid-19 vaccine from Pfizer (NYSE: PFE) and BioNTech (NASDAQ: BNTX), nearly anything seems possible.
Including an economic boom in 2021. And not just in the U.S., either.
Airlines, cruise ship carriers, and hospitality stocks were among the biggest initial gainers when news broke early yesterday morning. Other re-opening sensitive companies enjoyed a boost as well.
But overall, a working vaccine should lift bottom lines across the board, possibly causing a true "snap back" recovery like many economists had hoped for.
"The strong results from the Pfizer vaccine were better than most expected and means we could be opening back up sooner than expected," explained Ryan Detrick, chief market strategist at LPL Financial.
"Coupled with an economy that continues to surprise to the upside and the stock market is now pricing in the prospects of a much better economy in '21."
What's not rocketing higher, however, are the tech stocks that flourished during the pandemic. Zoom Video (NASDAQ: ZM) and Netflix (NASDAQ: NFLX) continue to fall through noon.
"The 'stay at home' trade, which has led the market higher for most of this year, may be falling out of favor," said Ally Invest's chief investment strategist Lindsey Bell.
"There's still a good long-term case for tech, but it may not outpace the rest of the market like it has since March."
Does that mean the rotation out of Big Tech is finally happening? Stocks hinted at a broader shift several times over the last few months, only for the market to revert to its old ways as tech's dominance persisted.
These days, though, tech leaders will have to compete with once-dormant, now-explosive Dow components rising on a vaccine-induced high. And, better yet, a limited stimulus package still expected to arrive later in the year.
Republicans and Democrats are, as usual, fighting it out in Congress, but believe something can be achieved in the post-election congressional session which began Monday. Some experts say it could take as long as February to distribute a Covid-19 vaccine, making a stimulus package still necessary in the eyes of politicians and analysts alike.
"It's an eternity to wait until February, let alone the time it will take to distribute a vaccine fully," Diane Swonk, chief economist for Grant Thornton LLP, said.
U.S. Chamber of Commerce vice president Neil Bradley urged Congress to reach an agreement as well.
"We have not yet beaten the coronavirus or achieved the economic recovery we all desire," he remarked.
"Our leaders have wasted five months already. They can't waste another three."
That doesn't mean all of Congress is willing to make up, however. Missouri Republican Senator Roy Blunt said that striking a deal will be "hard," and "both sides are saying they want [a deal] but both sides are saying they only want the one they want."
Without compromise, a "no deal" scenario could emerge once more, threatening stocks with another quick correction.
Even on the heels of yesterday's major, potentially game-changing vaccine revelation, as well as a strong crop of Q3 earnings.