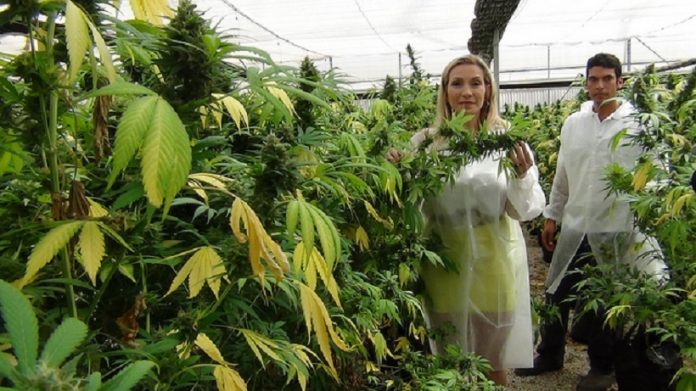 The major marijuana corporations are promising a pot stock revival for 2020. Instead, investors might want to temper their expectations. The sector as a whole is down over 35% on the year, and after enjoying a raucous 2017 to mid-2018 run, cannabis corp. bulls have lost faith in the industry.
Now, based on news out of Aurora Cannabis (NYSE: ACB), things could get even worse.
Over the weekend, the company announced that Chief Corporate Officer Cam Battley stepped down from his position, which has been a revolving door over the last few years.
Battley joined Aurora in 2016, before being promoted to CCO in 2018.
"Our roots run deep, and Cam has been an integral part of the development, growth and expansion of Aurora," said CEO Terry Booth in a statement released to investors.
"We are grateful for Cam's leadership and passion over his many years with Aurora.  I am sure Cam will be successful as he moves on to tackle Australia."
"Down Under", Battley's joining the board of MedReleaf Australia, a company in which Aurora maintains a 10% ownership stake.
The resignation news came after recent filings revealed that one of Aurora's directors sold 57% of his holdings in the company – something that doesn't lend much credence to ACB's "Cannabis 2.0" promise for 2020.
"Directors selling and executives leaving gives us increased confidence that profitability is not on the horizon and Aurora's 2.0 products will do little to turn the ship," wrote Bill Kirk, executive director at MKM Partners. He reconfirmed his Sell rating in a note to clients, pushing ACB's price target to just $1.52, roughly 30% below the stock's current price.
On the year, Aurora Cannabis shares are down 55%, underperforming the beleaguered marijuana sector. Industry leader Canopy Growth Corp (NYSE: CGC) has only fallen 26% by comparison.
However, if Aurora's recent actions are any indication, it's likely that the other cannabis firms are due for some serious turbulence. The company retired most of its $230 million in convertible notes due March 2020. Aurora's plans to build new pot-growing facilities have been canceled as well – a move that could save $200 million.
In short, ACB is scrambling to cut costs. That's not what healthy, growth-oriented companies usually do. Canopy Growth, Cronos Group, and other major pot firms haven't followed suit, but with all the Canadian producers facing similar headwinds, it may only be a matter of time.
Along with mass resignations from the industry's top executives.
Still, Aurora leadership believes 2020 will be a transformative year for the company, by way of Canada's "Cannabis 2.0" initiative – a change that legalized marijuana edibles back in October.
"We have prudently deployed capital and we believe that we're ready with the appropriate combination of technology, scale and consumer insights to have the right products on store shelves in a timely fashion," said Booth.
And as great as Aurora's new offerings may be, they're unlikely to tip the scales significantly in the near future if they remain in "cost-cutting" mode. The real watershed event – U.S. federal legalization – has yet to happen. Until it does, pot stock investors will be left waiting.
All while marijuana's top brass flee their companies, like rats from a sinking ship.