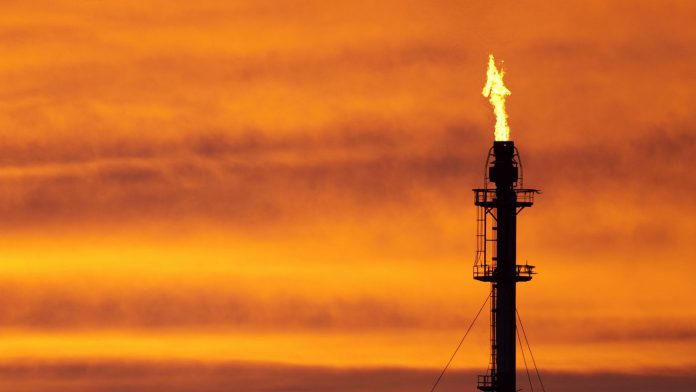 Stocks are rising again as new COVID-19 cases dwindle. To some, the pandemic's peak is in sight.
To others, the end of the outbreak is still a pipedream.
It all depends on who you ask.
"When you look at the facts, I think there's reason to be more hopeful than we have been," said CNBC's Jim Cramer this morning.
"The worst-case scenario's been taken off the table, and if Apple and Google can do contact tracing that we all embrace […] while we continue to roll out more testing, the economy could reopen a lot sooner than we thought even, say, three weeks ago."
World Health Organization (WHO) spokeswoman Dr. Margaret Harris feels differently.
"The overall world outbreak, 90 percent of cases are coming from Europe and the United States of America. So, we are certainly not seeing the peak yet," Harris said in a COVID-19 briefing.
WHO Director-General Tedros Adhanom Ghebreyesus, who praised Xi Jinping despite his country's bungling of the initial coronavirus outbreak, issued a similar warning.
"While COVID-19 accelerates very fast, it decelerates much more slowly. In other words, the way down is much slower than the way up," Tedros said on Monday.
"That means control measures must be lifted slowly and with control. It cannot happen all at once."
After getting outed for being overly "China-centric," the WHO's comments will likely fall on deaf ears. The headline for this week seems to be that the pandemic is slowing.
A rising market supports that theory.
"Financial markets have started to take a more positive view of the outlook," Jan Hatzius, chief economist at Goldman Sachs, wrote in a note.
"The initial improvement was mostly policy-driven, but the greater optimism of the past week seems to be at least partly related to the virus itself."
And while most stocks look intent on recovering further, there's one sector that doesn't appear ready to join in on the fun quite yet:
Energy.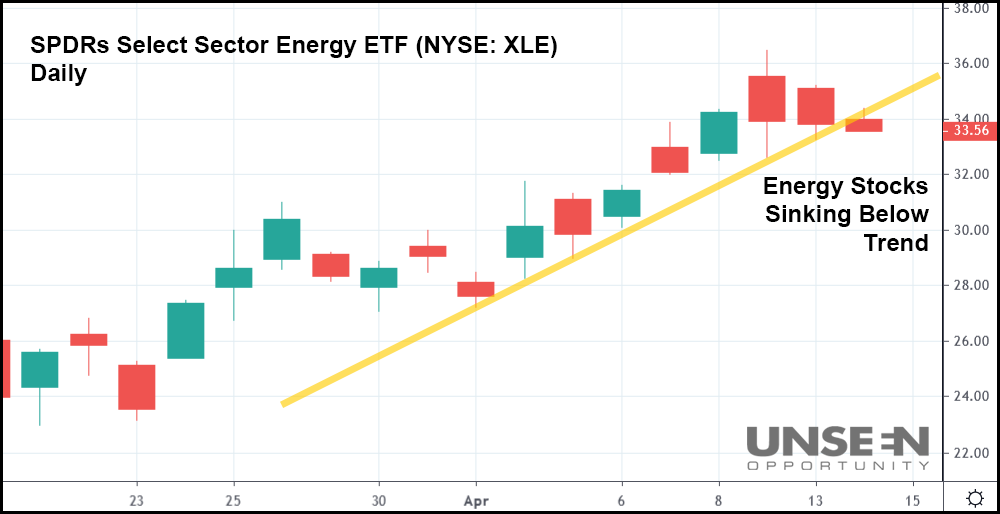 Even after OPEC+ announced that it would cut its daily oil production by 9.7 million barrels on May 1st, energy stocks are still hurting. The SPDRs Select Sector Energy ETF (NYSE: XLE) hit its monthly peak on April 9th.
Now, the ETF is dangerously close to dropping out of its recent bullish trend (represented with the yellow trendline). An XLE close below that trend could potentially signal a bearish shift – one that takes energy stocks back to their mid-March lows.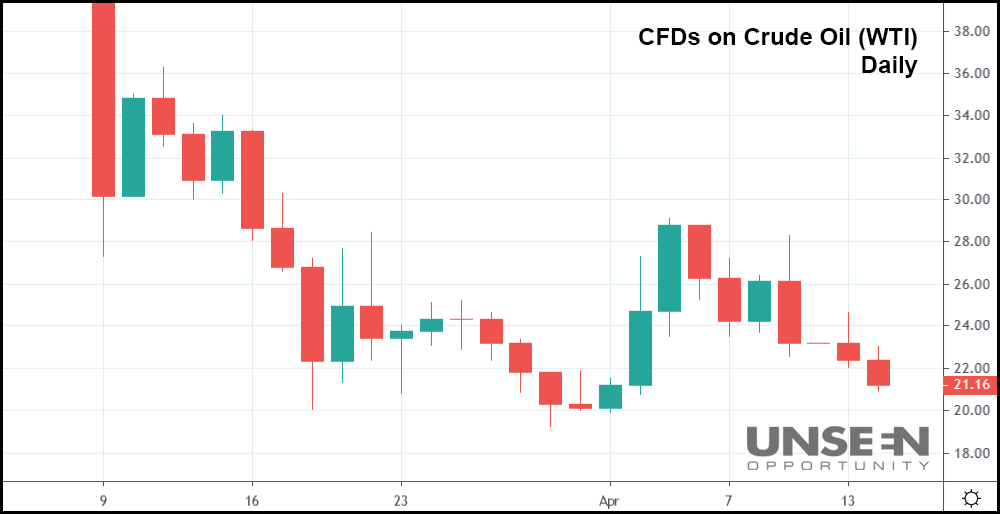 That, however, seems unlikely given the current state of crude oil, which is idling near its 19-year low. Oil prices won't continue dropping when OPEC+ cuts 10% of the world's daily oil production. Expect crude to rise in response.
And when oil prices soar, so too will energy stocks, possibly even with the rest of the market as COVID-19 sentiment remains positive.
Bad corporate earnings could still deflate bulls in a hurry, but so long as quarterly revenues aren't overly destitute, stocks could just as easily resume their recovery.
Buoyed by a return to normalcy for Americans and higher crude oil prices.