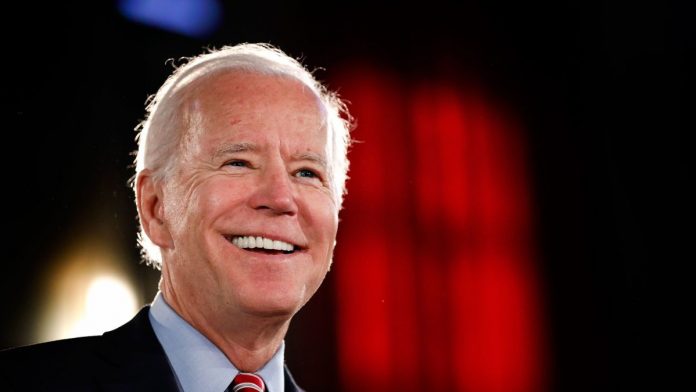 The U.S. presidential election is quickly approaching, like it or not, and the country is more divided than ever.
Save for the period spanning 1861-1865 during the American Civil War.
Outside of shooting at each other – which, sadly, is actually happening in some major cities – the left and the right couldn't be at odds any more than they already are.
And for Wall Street, that poses some problems about what to do in November. Regardless of who wins.
As a result of policy changes, some sectors could see a serious shakeup. Industrial stocks, in particular, seem vulnerable as they're heavily influenced by five key factors:
Defense budgets, tax rates, environmental regulations, infrastructure spending, and China.
Defense budgets
Historically, Democrats have favored lower military budgets. Republicans, meanwhile, like to spend more on the military.
But Raymond James analysts predict that Biden won't adjust defense spending. Moreover, they say that Trump is likely to maintain his current budget.
Want more FREE research and analysis on the best "unseen opportunities" in the markets?
That could be big news for defense contractors, who trade at roughly 14 times their forward (2021) earnings – a bargain relative to how the rest of the market is valued. By comparison, the S&P 500 is trading at roughly 20 times its estimated earnings.
Tax Rates
Trump's corporate tax cuts undoubtedly boosted industrial profits. Companies that did the majority of their business in the U.S., like U.S. railroad firms, enjoyed the biggest lift. Investors should expect corporate taxes to remain at their current level, or even drop lower, in the event of a Trump victory.
If Biden wins, and the Senate flips to the Democrats, too, corporate taxes are predicted to rise. Analysts don't think corporate taxes will be changed, however, if Republicans retain control of the Senate.
Overall, this skews positive for U.S.-focused industrial stocks if a full Democratic sweep can be avoided.
Environmental Regulations
If a Democratic sweep does happen, though, investors should be able to grab some relatively easy gains in alternative energy stocks. Biden & Co. are expected to "go green" in a big way, potentially skewering traditional energy companies in the process.
Solar stocks are a safe bet here if Biden takes the Oval. Their gains are likely to be more muted should Trump reign supreme.
Infrastructure Spending
Biden's new plan for America involves revamping its electrical and broadband infrastructures. U.S. engineering and construction stocks should see some gains as a result. However, it's unlikely to have a major effect on share prices short-term, making a Biden victory less important for these types of companies. A Trump re-election should have little-to-no-effect in this regard.
China
Last, and certainly not least, is China, which without a doubt is one of the largest influences on industrial stocks. An estimated 10-20% of U.S. industrial sales come from Asia, with the majority of that coming from China.
Biden is expected to ease restrictions on China, likely ending the (now dormant) trade war completely. If Trump wins, the gloves will come off as he won't have another presidential campaign to worry about in 2024. China won't go down without a fight, either, meaning that additional tariffs could be on their way.
From 2016-2019, industrial stocks didn't seem to mind the tariffs all that much. But that could all change dramatically depending on what industries Trump decides to target. Because of this, having "one foot out the door" on industrial holdings might be wise.
Moving Forward
Despite Biden's claims that he's America-focused with his new plans, four more years of Trump should benefit U.S. industrial stocks the most. A raising of the corporate tax rate could plunder U.S.-focused companies, like the aforementioned railways, which are already operating on thin, highly competitive margins.
The only immediately apparent upside of a Biden victory would show itself in the alternative energy sector as part of a bigger plan to "go green." But even then, the instability caused by a Democratic White House and Senate could draw those stocks down along with the rest of the market.
Overall, investors like stability. The Democrats represent uncertainty. It's always wise to have a contingency plan, but in a little over a month, investors need to be ready to pivot out of the market altogether.
Even if their preferred candidate happens to be Joe Biden, and he wins the day without a messy transfer of power.