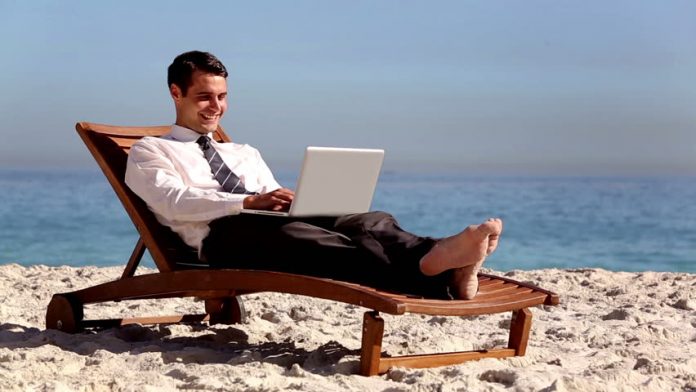 The bear market is dead and gone, and its place, a new bull run looks to pick up where equities left off. The major American indexes are all on track to log their best start to a year in decades, as well as the best April in roughly 10 years.
It's almost enough to make you forget about last year's interest rate hikes.
But some investors – especially those who bought-in right after Christmas – are ready to bail. But not because of any key indicator, economic cycle, or current event.
They'll be "cashing out" on the advice of one of the oldest investing adages in the book:
"Sell in May and go away."
Anyone that's participated in the stock market has likely heard this phrase – which suggests that investors should divest during the year's "summery" six-month period, starting in May and ending in October.
Historically, stocks have underperformed in summer (when everyone's out enjoying the weather), and many investors simply sit-out Q2 and Q3 to avoid what they see as "predictable losses".
The saying is thought to originate from the first half of an old English axiom, "Sell in May and go away, don't come back till St. Leger's Day."
Back in "ye olden times", this phrase referred to groups of aristocrats who fled London during the hot summer months. St Leger's Day in this case is the St. Leger's Stakes, a thoroughbred horse race that occurred in mid-September, serving as the final leg of the British Triple Crown.
And as funny as the saying sounds, it's been fairly accurate. Over the last century, equities have more or less followed this pattern of "summer lows, winter highs". Yes, the stock market has trended up historically year-over-year, but by avoiding the May-to-October dips, some investors have done comparatively better than their long-term-holding colleagues.
From 1950 to 2013, the Dow has endured stunningly poor returns of only 0.3% during the summer months, while averaging gains of 7.5% from November to April over that same 63-year timeframe.
And honestly, I wish it would stay that way. Investing would be so, so much easier.
But these days, sadly, "Sell in May" is simply no longer sound advice, as over the last 5 years, the long-standing trend has been broken.
Since 2014, the stock market has averaged 4.31% gains from May-to-October, while seeing only slightly better returns of 5.53% from November-to-April.
Even over the last 10 years, the summer months returned 3.86% on average to investors – far higher than the past 20 and 50-year gains, which averaged 0.55% and 0.31% respectively.
Over time, the truth is that May-to-October performance has improved and could continue to do so – closing the gap even further between seasons.
With a surprisingly healthy Q1 2019 on the books (for both equities and the economy), as well as a good chance that interest rates could drop further, selling in May might only make your future profits "go away".
That's the thing about old sayings – they're useful until they're not.
Over the last few years, investors have started to figure out that in addition to daytime temperatures, the summer months tend to heat up portfolios that don't "go on vacation".
So long as we remember to bring sunblock.