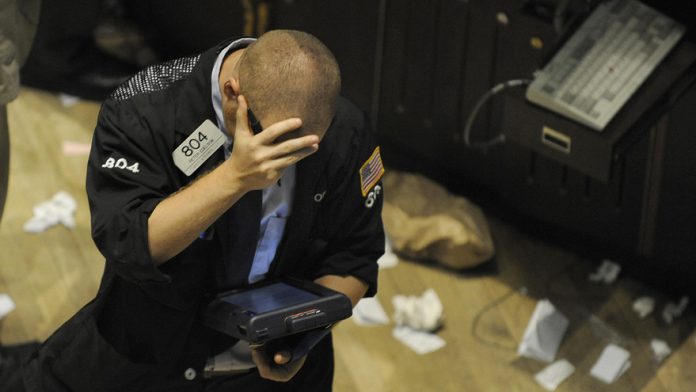 Less than 24-hours after President Trump tweeted that China was ready to "make a deal", a number of very troubling events occurred – all of which point to a more hostile trade environment.
With a 25% tariff on Chinese goods hanging in the balance, China released a statement yesterday, vowing to "retaliate" if the US raised duties (as scheduled) on Friday.
Even worse, Trump himself said in a Wednesday evening rally that China "broke the deal" – meaning that on the same day he insinuated an agreement between the two sides could be reached, he received evidence suggesting the contrary by that night.
Investor optimism quickly soured as a result, and the market got crunched (and continues to) yet again.
If you read my commentary on the whole situation yesterday, you would've seen that we called this from a mile away. Trump's "make a deal" tweet was simply an emergency measure to prevent a complete equity collapse, and as more headlines roll out, we'll continue to see proof that negotiations have completely fallen apart…
…Which by the way, the President told us about on Sunday via Twitter.
A decision he now seems to regret.
"You see the tariffs we're doing? Because they broke the deal. They broke the deal," Trump said at a rally in Florida on Wednesday evening.
"So, they're flying in, the Vice Premier tomorrow is flying in — good man — but they broke the deal. They can't do that, so they'll be paying."
In his surprisingly candid remarks, Trump all but confirmed that China would get smacked with a tariff hike on Friday, raising duties from 10% to 25% on $200 billion of Chinese goods.
Unless, of course, a miracle happens when Vice Premier Liu He arrives, a "good man" that openly laughed at a joke made by the President in a February trade meeting.
But even though investors are upset, and equities have been absolutely torched as of midday, I wouldn't at all be surprised to see a positive trading session in the near future – propped up either by another "we've got a deal!" tweet from Trump or a simple market recovery.
If stocks continue to drop at this rate (and so far out of the normal price range) a whipsaw "flip" to the upside seems inevitable. Earlier this week, we discussed how the Friday tariffs could present an immense buying opportunity for traders, and based on what's transpired since then, our prediction looks increasingly spot-on.
Because in the end, the tariffs are really not that big of a deal. Wall Street is acting like a financial apocalypse is on the horizon, but in reality, they won't have a major impact on our bottom line like "sky is falling" analysts say they will.
Sure, the market will undoubtedly hem-and-haw over the tariffs for quite some time, but it won't be long before another glowing jobs report or GDP growth statistic swings equities back to the top.
Investors that break free from the current narrative – that we're all doomed – stand to pocket some serious recovery gains in the coming weeks.
Especially if they stop letting the President dictate their stock portfolio.