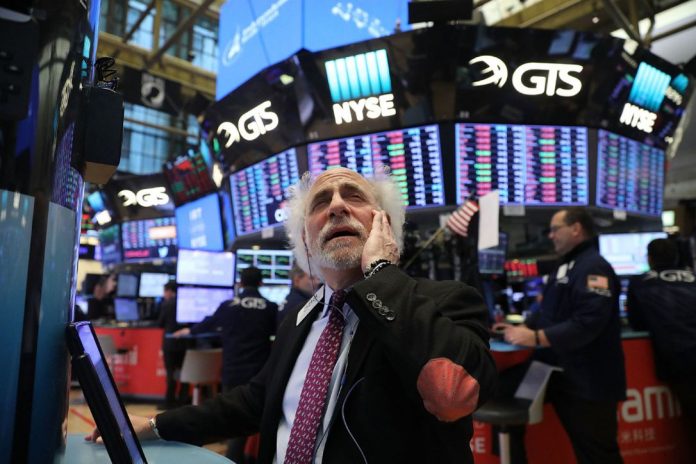 As expected, the tariffs have arrived, slapping a 25% duty on $200 billion of Chinese goods.
President Trump followed through on his threat from Sunday, heavily increasing taxes on imports from China, with potentially more to come if the two sides can't reach a deal soon.
The S&P 500 and Dow Jones Industrial Average might only be down a little over 1% as of midday, but the drop could get a whole lot worse once China announces its retaliatory strike – something that's been promised, but not yet quantified by Xi Jinping & Co.
Still, though, plenty of investors are hopeful that a trade war truce is in the works. The President himself even tweeted this morning that there was "no need to rush" on a trade deal, suggesting that the situation is far less fatalistic than initially thought.
And more importantly, and that there's still time to sort out a ceasefire.
In many ways, investors intent on holding out hope have the right idea. Because even though the Trump administration activated the tariff hike this morning, the tariffs themselves won't "hit" until new Chinese exports (that depart on May 10th) arrive at the American shoreline.
The exports that went out before May 10th won't be subject to the tariff increase, creating a 2-week window (at most) in which China and the US can negotiate further. That places the "real" tariff deadline at around 10-14 days from now, during which a deal might be struck.
"Exports that have already left Chinese ports before May 10 will not be subject to the increase," confirmed Goldman Sachs economist Jan Hatzius in a note to clients.
"This creates an unofficial window, potentially lasting a couple of weeks, in which negotiations can continue and generates a 'soft' deadline to reach a deal."
And even with equities down big-time on the week, plenty of investors are still confident that an all-out trade war can be avoided.
"Stocks are trading very well despite this ostensibly negative news," remarked J.P. Morgan managing director Adam Crisafulli in a note on Friday.
"Investors are taking comfort in two details: 1) talks are set to continue Fri between US and Chinese officials in Washington and 2) the new 25% tariffs will only be placed on goods that left China as of 12:01amET (not those presently in transit) – this could provide some additional time for the two sides to reach an agreement."
That means that even though "T-Day" (Tariff Day) is upon us, there's still scores of bulls out there who won't be selling until the market's goose is truly cooked – following a "no-deal" outcome roughly two weeks from now.
So, while investors are waiting (and hoping) that something good happens, equities are likely to chop sideways during that time – neither going up nor down in a deliberate way. Without any news to go on, especially after a crazy week of Presidential tweets and shocking headlines, they simply won't know what to do.
And that, coupled with a few more "rah-rah" Trump tweets, could be enough to prevent a full-bore correction.
Even in the face of yet another trade war quagmire, as investors figure out that the tariffs themselves really aren't that big of a deal.