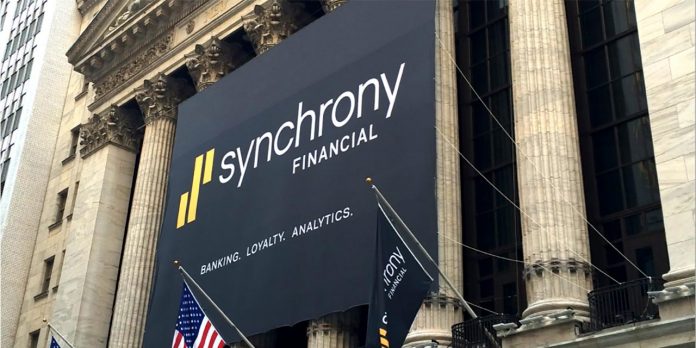 After spending two sessions on the ropes, the market's rising once again. Not even oil can score a knockout blow as stocks enter the championship rounds of the post-crash rally.
Whether they can go the distance remains to be seen. But for now, momentum's shifting positive. If the major indexes trade higher tomorrow, a bullish continuation could be in the cards.
Some analysts, however, aren't convinced that equities will continue their recovery quite yet.
"The short term story in the market remains oil. Yet, this is much bigger than oil," Gregory Faranello, head of U.S. rates trading at AmeriVet Securities, wrote in a note.
"The price action over the last 48 hours not only points us back to the economy and demand side, but is showing signs of spillover and contagion in risk toward other markets."
Jim Paulsen, chief investment strategist at the Leuthold Group, echoed Faranello's sentiment in an interview with CNBC.
"This week investors are realizing that even though the crisis could soon get better, the negative impacts of having an economy which is essentially shut down are magnifying at an alarming rate," Paulsen said.
"With no demand even for a couple of months, energy prices go negative as excess oil supplies balloon."
The West Texas Intermediate (WTI) crude oil futures contract for June soared 19% today, alleviating fears for plenty of investors.
And making matters better was a surprisingly robust crop of corporate earnings. 84 S&P companies have reported earnings thus far. 67% beat analyst profit estimates – an encouraging statistic despite a predicted 13.7% decline year-over-year.
"Initial quarterly reports from leading US companies could have been worse as the economy reels from the shutdown over the coronavirus pandemic," said BNP Paribas Asset Management's Daniel Morris.
"Not only have reported results been surprisingly strong, the (limited) guidance that companies have given about the earnings outlook has actually been slightly more positive than it was during the same period last year."
Morris warned investors to temper their excitement, adding that "several companies have refrained from giving any outlook due to the high degree of uncertainty about how government support measures evolve."
If earnings continue to impress, and more optimistic guidance is revealed, stocks could easily continue rising.
And one industry in particular – credit services – is home to a stock that appears primed to soar on a market-wide rally revival.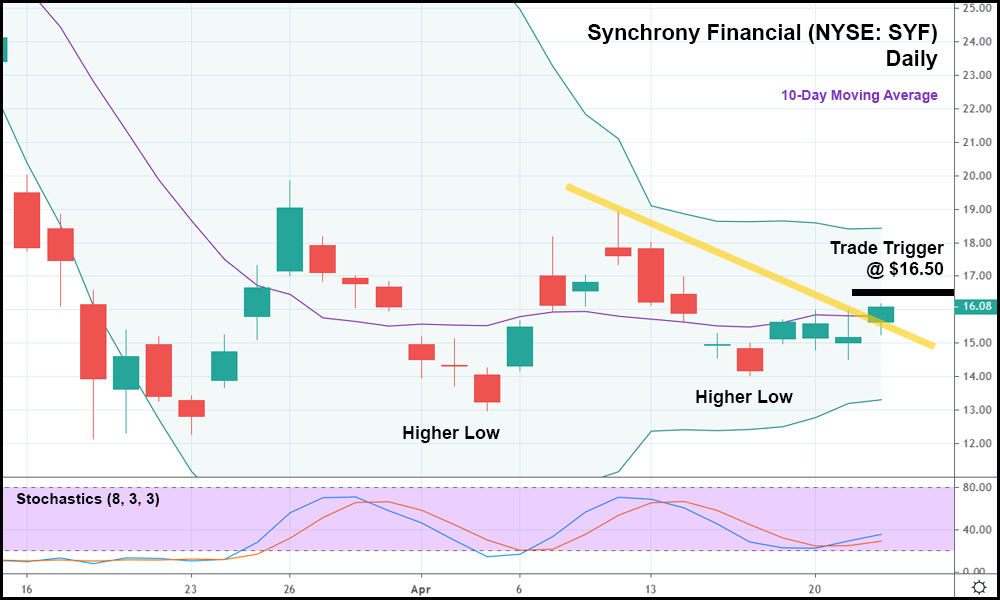 Synchrony Financial (NYSE: SYF) has "bullish breakout" written all over it. Today, SYF broke out above its 10-day moving average and its minor bearish trend (represented with the yellow trendline). A series of higher lows, plus a stochastic indicator reading below 40 suggests that SYF's in position to climb higher.
Should SYF trade above today's high by a significant amount, it might make sense to go long with a trade trigger of $16.50.
Key resistance and the upper Bollinger Band (BB) loom overhead, but if economic conditions turn out to be better than expected, SYF will surge. As a credit servicer, SYF needs a strong consumer to do well. Positive guidance from corporations this earnings season could confirm that things are looking up for America.
And if that's the case, an SYF recovery would seem likely, if not inevitable, too.