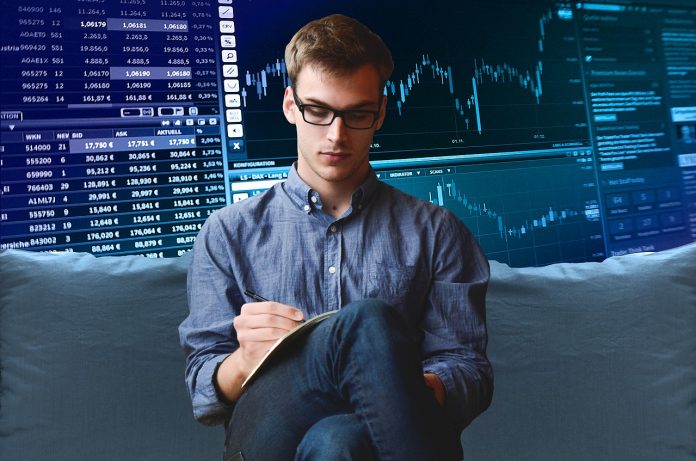 When a company misses its earnings forecast, you expect the stock to drop, right? Well, Tesla isn't an ordinary stock. After reporting a disappointing quarter on last Wednesday, the stock shot up 16% the following day.
And the company didn't just miss by a little. It missed its EPS forecast by more than 13%. Not only did Tesla miss, but its EPS was actually negative. But yet the next trading session, TSLA experienced its biggest one-day gain in the past five years.
What's going on here? To find out, we need to dig into the company's financials.
In the company's latest SEC filings, we see that Tesla reported -$4.22in earnings per share. That's its biggest loss ever.
What? So how can the stock shoot up?
Digging deeper into the earnings release, we see that Tesla's total revenue for the quarter was actually $4.00 billion. This was $70 million higher than analysts were expecting. It was also more than $1 billion higher than the same quarter a year ago. EPS is just one figure you need to be looking at, especially with a company like Tesla.
This is also the third time in the last four quarters that Tesla has beat analysts' forecasts for revenue. Musk's electric cars are clearly bringing in cash.
But revenue and earnings are just two variables in this very complex equation.
Want more FREE research and analysis on the best "unseen opportunities" in the markets?
We also need to take a look at cash flow. Who could forget that?
The electric car company spent $430 million in cash during the three-month period ending in June. Although this may sound like a lot, it was actually less than investors were expecting. Plus, Tesla was still sitting on $2.2 billion in cash when the quarter was over.
So what did it do with that $430 million? It used it to meet production goals on the new lower-priced Model 3. This is an issue that analysts were following closely. And Tesla succeeded.
But wait a minute…
CEO Elon Musk claimed early in 2018 that the company would deliver its first quarterly profit late in the year. We're half-way done, and Tesla delivers its worst quarter ever! The company's bestselling car is now the Model 3, but it only brings in $35,000 a piece.
Can Musk really come through here?
It seems unlikely at this point. Tesla's CEO has a history of overpromising, which is one challenge that investors are faced with when trying to judge the stock. When you read tweets from Tesla's chief executive, you need to judge them against the quarterly numbers that the company is generating and the level of consumer demand for electric vehicles.
Predicting earnings results for any company isn't an exact science. Just look at all the failed predictions in the news. For an enterprise like Tesla, it's even more difficult. Any automotive company is going to be cyclical, an electric car company even more so. A Nissan or a GM has gasoline vehicles that can offset down quarters in the electric car division. Tesla doesn't.
But that makes Tesla more exciting to watch.
So is that the explanation? Just revenue?
Well actually, Tesla also had an upbeat conference call. Musk cited several issues that could help the company achieve profitability in the second half of the year. These include fewer capital expenditures compared to 2017 (almost a billion dollars less), and a growth in cash reserves. Cost cutting is also on the agenda.
But enough of the financial statements. Is there anything on Tesla's chart that can provide some insights?
Let's take a look.
Here's a two-year chart on TSLA. You can see the resistance at the top, around $388. The stock has never been able to stay above this level. It broke out very briefly in 2017, only to come quickly back down.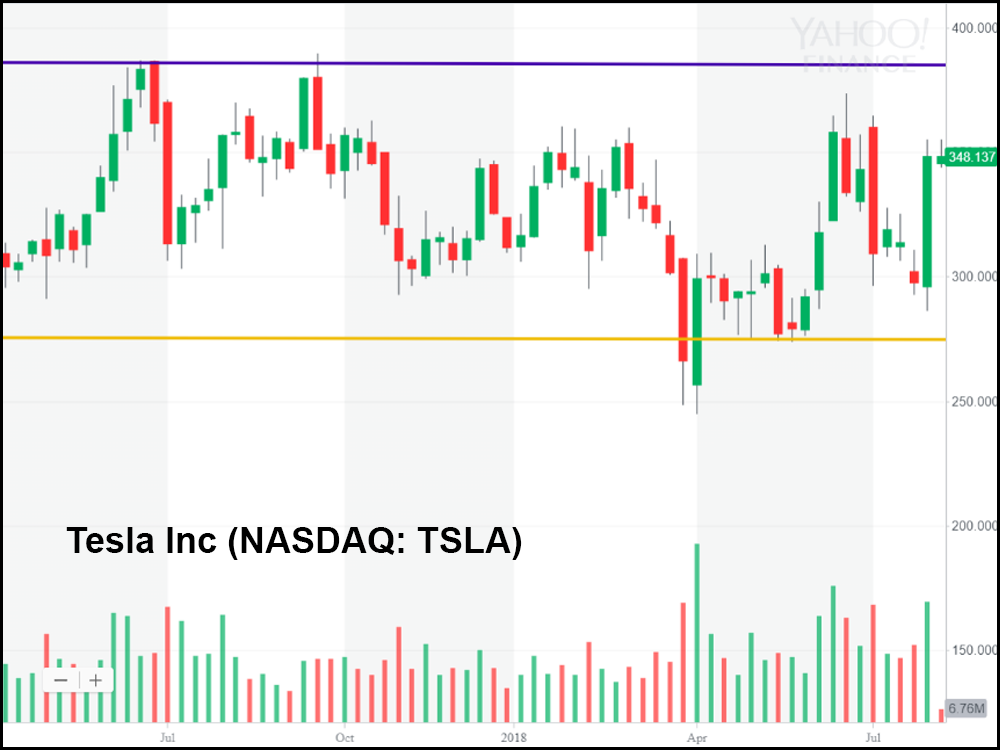 For more than a year, we've seen a support line, too, around $275. In March and April, TSLA dropped below the support line momentarily, but came right back up rather quickly. So we have this trading band that Tesla is stuck in. Although TSLA jumped after the earnings announcement, it didn't go near the resistance line.
Now let's throw Bollinger Bands on TSLA. On a year-to-date scale, we see that the price action is touching and even breaking through the top band. This doesn't necessarily mean sell, but it could be a sign that the stock has a lot of upward pressure on it.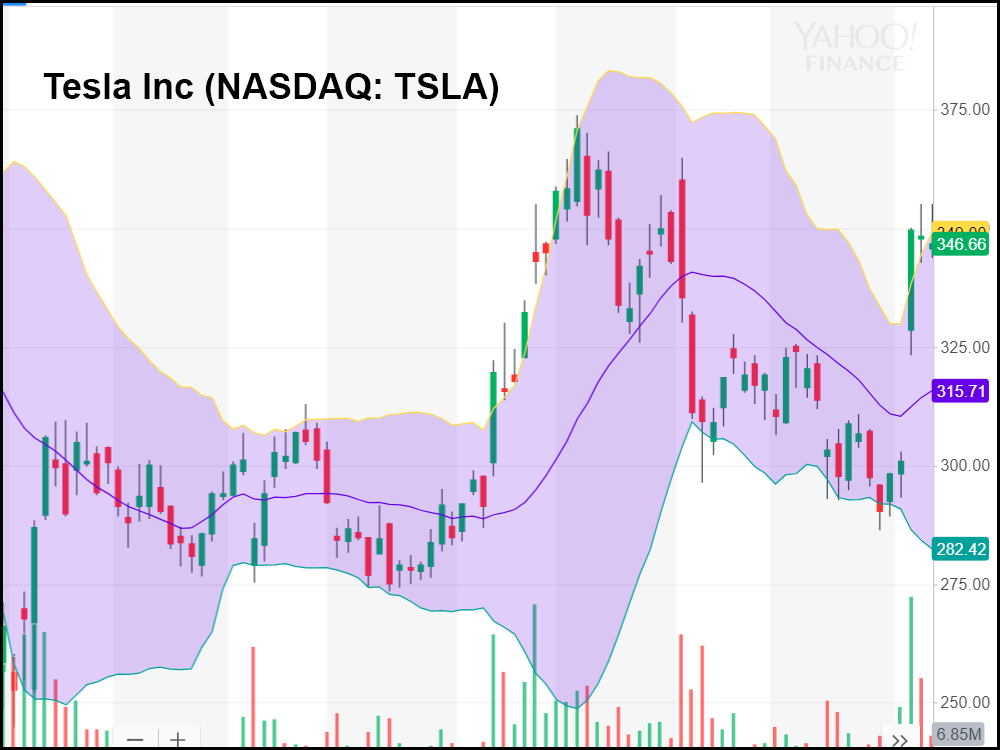 Also, notice how the total band width has increased the last few trading sessions. This represents an increase in volatility since the earnings announcement. These two issues taken together could mean that traders have simply responded too enthusiastically to Tesla's conference call.
Elon Musk has been working miracles with his companies for 20 years. Personally, I want to see some positive earnings with this one first—something above $0.
And remember that $2.2 billion in cash? It's only $13.22 per share. At a current price of $367, TSLA looks more expensive than a Model S.