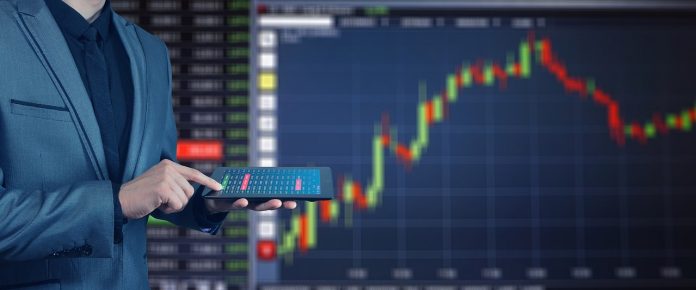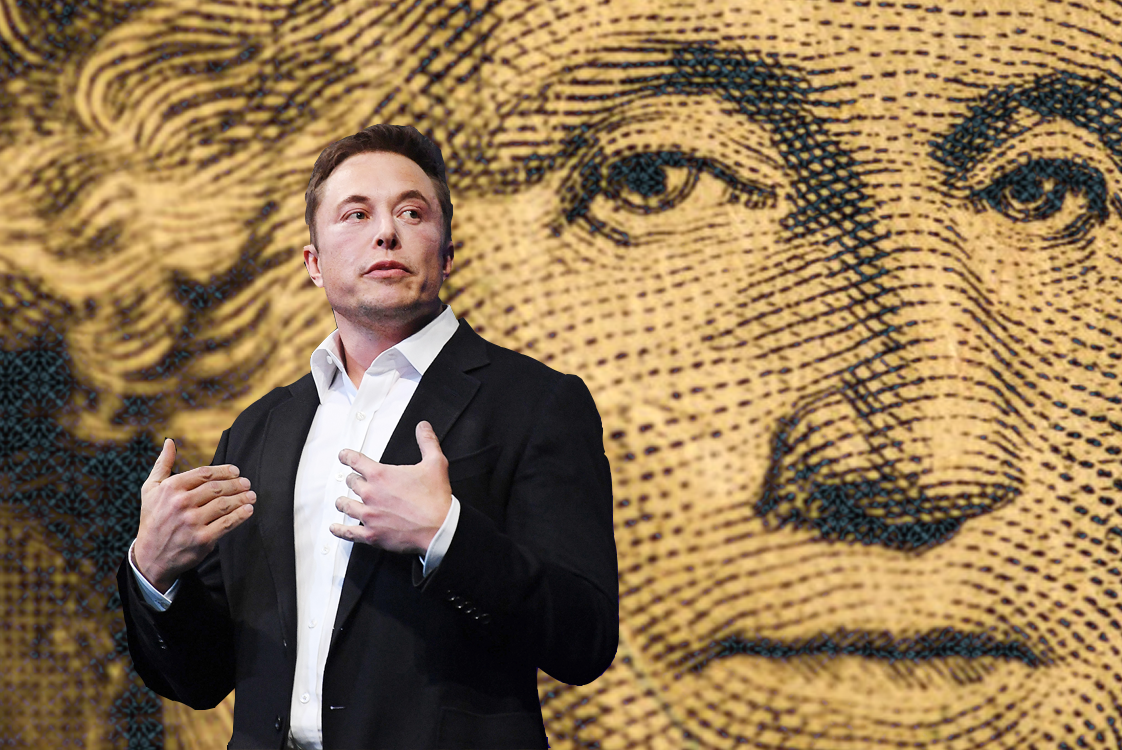 On Tuesday, famed Tesla CEO Elon Musk tweeted that he's thinking about taking his electric car company off the Nasdaq and selling it to a private equity firm for $420 a share.
What a huge bombshell.
But is he serious? And why would he want to do that?
Any time a company sells shares of its stock on a public exchange, it's subject to all sorts of legal and regulatory red tape that private companies are exempt from, like disclosing financial numbers every three months to public scrutiny. Tesla's public status has also forced Musk to continually justify the price of TSLA against questionable financial releases. Not to mention, the very names "Musk" and "Tesla" expose the company to even more scrutiny than normal.

And who in his right mind would want that?
Musk is no fool. He knows Tesla is constantly under Wall Street's microscope, and much more so than other enterprises. He also is well aware of the fact that his car company has the highest rate of short positions on the Nasdaq.
Want more FREE research and analysis on the best "unseen opportunities" in the markets?
Ouch!
In a letter to shareholders, the chief executive wrote, "We are at our best when everyone is focused on executing…and when there are not perverse incentives for people to try to harm what we're all trying to achieve." Get the stock off the public exchange, and no one can short it. Pretty simple.
The reaction on Wall Street was energized, as would be expected. The stock immediately shot up 7% as traders scrambled to find out if the tweet was for real. It was.
The Securities and Exchange Commission wasn't as elated and halted all buying and selling on TSLA temporarily.
They wanted more information – and when they got it, they released the stock for trading.
In 2013, the SEC permitted the publication of vital information through social media as long as the company wasn't intentionally trying to increase the share price; and as long as investors knew where to find the details. Twitter is a very well known, after all, and tweets are publicly available.
But due to the nature of Musk's tweets, the SEC will probably further investigate this occurrence. While seemingly within the bounds of securities regulations, companies ordinarily don't release information this way. But Tesla isn't an ordinary company.
So where did the stock end at after all the chaos? $379.57. That's a long way from $420. And the stock actually dropped by more than 2% the following day. It's going to take a gain of more than 12% from post-tweet levels to reach the $420 price target.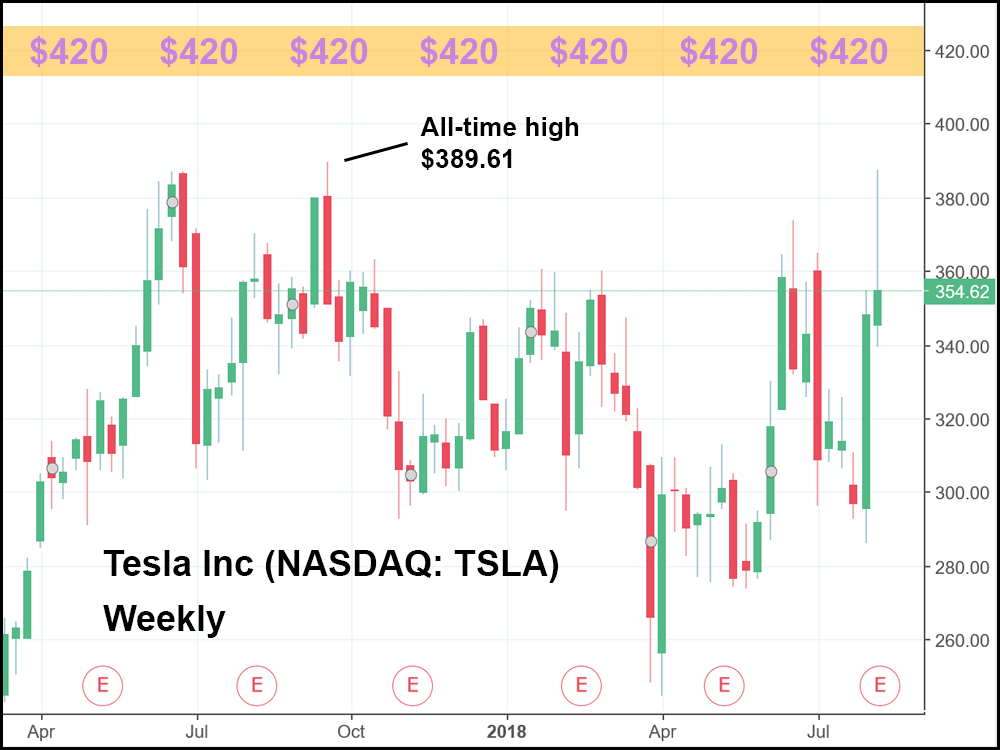 As you can see in the chart above, Tesla has never touched $420. Its all-time high is $389.61, which it hit in September of last year. The market clearly doesn't believe the company is worth $420 a share (which is roughly $71.2 billion total).
General Motors currently has a market cap of $53.4 billion, while Ford is at $40.1 billion. If Tesla does go private at this price, it would be the biggest move to private equity in American history. Twice as large in fact.
Has Musk lost his mind? Does he really think Tesla is worth so much more than Ford and GM?
In the initial tweet (there were more to follow), the CEO said that funding had been secured. In order for that tweet to be legal, it has to be true. The SEC is going to want to know who is providing the source of funds.
And I (along with millions of investors) want to know that, too.
But there's more to the story than money.
And for Musk to take Tesla private, he has to convince the company's Board of Directors to sign off on the deal. He also needs a vote of approval from a majority of shareholders. Neither is certain.
One advantage Musk will have on his side going into this uphill battle is the largest shareholder, which happens to be himself. He owns nearly 20% of the outstanding shares.
And he won't necessarily have to buy out the other 80%. In a second tweet on Tuesday, Musk said that current shareholders could either sell at $420 or hold on and go private. He also promises no forced sales, meaning that those who choose to sell at this level will get a great price.
And this takes us back to money.
The financial institutions that provide the funds for this huge transaction are going to want to see stable cash flow and profitability first. We have never seen that in Tesla.
Since its IPO in 2010, the company has had only two quarters with an EPS above zero. Compare this to GM, who has had two profitable quarters in the past six months!
In his most recent tweet, Tesla's CEO admitted the deal "is not certain" because it needs a shareholder vote.
Will Tesla really go private? Only time will tell.
And I can't wait to see what happens next.