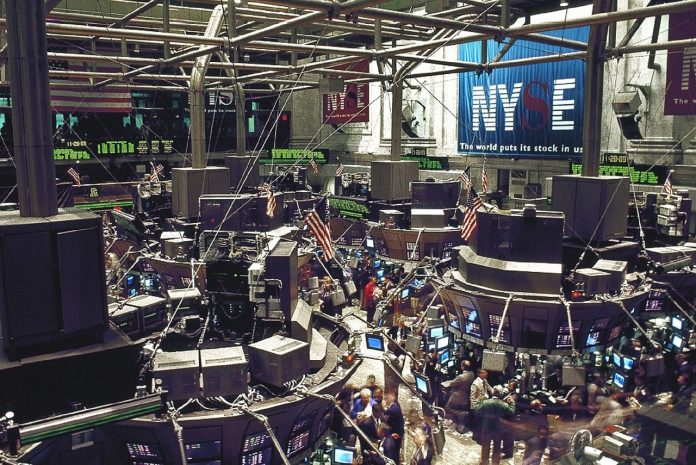 The wild west of cryptocurrency is coming to a Wall Street brokerage firm near you.
Fidelity announced the launch of Fidelity Digital Asset Services on Monday, a new company within the Fidelity family devoted exclusively to cryptocurrency services, including custody (holding coins) and trading specific crypto assets.
For the first time ever, a major Wall Street player will be offering crypto trading and "banking" services to its 27 million customers. That is a significant event for the future of this new asset class.
But what does it mean for you as an investor? And what could it mean for the cryptocurrency space in general?
Here's What You Need to Know About Fidelity's New Crypto-Friendly Company
Fidelity Digital Asset Services will allow Fidelity customers the opportunity to store and trade digital currencies with the same speed and simplicity as any other traded asset.
"Our goal is to make digitally native assets, such as bitcoin, more accessible to investors," said Abigail Johnson, the CEO of Fidelity Investments. "We expect to continue investing and experimenting, over the long-term, with ways to make this emerging asset class easier for our clients to understand and use."
While retail investors won't have access to the new services until sometime in early 2019, the company has given some 13,000 institutional clients (mostly hedge funds and endowments) a chance to operate on its trading and crypto storage platform. Once the full release of the platform is live, Fidelity will execute trades on the various crypto exchanges on behalf of its retail customers.
Why the Slow Response from Wall Street on Cryptocurrencies?
It's been clear for some time that Wall Street investors have been speculating on Bitcoin and other crypto assets. Until now, however, the most established Wall Street companies have been non-committal toward offering crypto trading and banking services to its clientele.
The reason for this is not, as many claim, the volatility of the crypto space or its dubious legality in the eyes of various governments. Rather, security has remained one of the largest hurdles for any company seeking to offer crypto services.
While bitcoin itself, and other crypto assets, remain impervious to manipulation, the platforms and exchanges used to house them do not share in that defining trait. Over a dozen crypto exchanges have been hacked since 2013, and according to CoinDesk's 2018 State of Blockchain Report, over $1.6 billion in cryptocurrency has been stolen by various means since the asset class first appeared.
That said, Fidelity believes it has the technology and the know-how to protect its customer's money, mainly by combining cold storage (the term used for bitcoin encryption codes which have been stored offline in vaults), a rigorous crypto vetting process, and decades of exchange trading experience.
Fidelity's Move Is a Big Deal for Its Customers, Cryptocurrency Investors, and the Company Itself
Fidelity is not a first mover in the space. That distinction goes to companies like Coinbase, Gemini, and a handful of other smaller exchange and storage platforms that have sprung up over the last three or so years.
Despite this, Fidelity—with its immense customer base and $7.2 trillion in managed client assets—is clearly in a different league from these crypto pioneers. Fidelity's research and development teams have spent trillions on fintech, and a good portion of that money has gone to blockchain research over the last few years.
What is clear is that Fidelity could galvanize the crypto currency space, especially in 2019, when its millions of investors will have access to the popular new asset class.
Will it be enough to launch the next Bitcoin rally? It certainly seems likely at this point – especially when you consider that the upcoming NYSE-endorsed crypto trading platform Bakkt, and the Bitcoin ETF approval could happen around the same time.
New bridges are being built between Wall Street and crypto each day, and more companies will follow Fidelity's lead. When that happens, the current Bitcoin all-time-high of nearly $20k could look trivial.