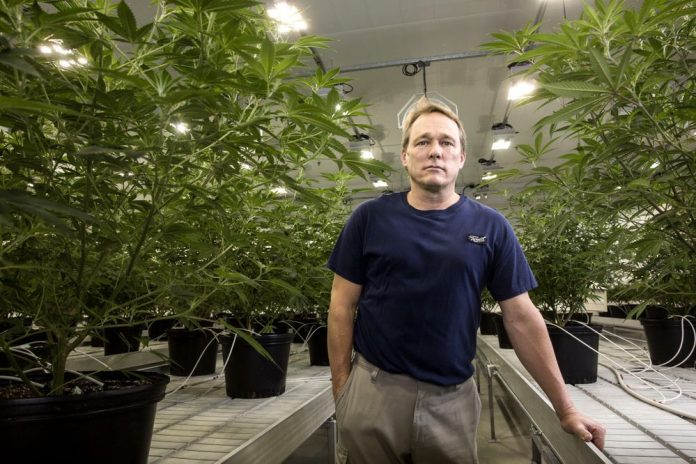 Over the last few months, pot stocks have stalled. The legalized marijuana industry is reporting underwhelming financials and investors are tired of waiting for more.
More growth. More production.
And most of all, more revenue. Costs be damned.
But market share isn't being directed towards the sector's top companies like many folks predicted. In fact, the "front runner" from a year ago – Canopy Growth Corporation (NYSE: CGC) – is undergoing some serious growing pains.
Only several weeks removed from a disappointing earnings report, Canopy Growth axed their co-Chief Executive Officer (and founder), Bruce Linton, who announced this morning that he'd be stepping down.
It was a move that shocked CGC shareholders, as evidenced by a pre-market plunge that was eventually retraced by the end of today's shortened trading session.
And even though pot stock bulls brought CGC shares back to life, Linton's removal is still somewhat concerning to analysts, armchair or otherwise.
Wasn't Canopy Growth the "chosen one" among pot stocks? They've got the highest market cap in the industry and a major investment from a top-tier adult beverage company.
Want more FREE research and analysis on the best "unseen opportunities" in the markets?
Mark Zekulin, the other co-CEO, now has complete control of the position, becoming sole-CEO after Linton's firing.
Which it certainly is – a firing. In Canopy Growth's announcement, they made it seem like Linton was leaving on his own accord.
But in a phone interview with MarketWatch, he confirmed that the feelings were anything but mutual.
"It's hurtful to be ejected from the thing you created," said Linton.
"The part that's disappointing to me is to be out of the company, but this is not the first time I've been fired as a founder. It's an evolution I didn't welcome."
Moreover, he thinks that replacing him could end up being a monumental task.
"There's no one who is competent on the planet that isn't going to apply for the job," Linton remarked.
And while competence is highly important for any job, a lack of it ended up getting Linton fired. Ever since Corona beer maker Constellation Brands (NYSE: STZ) invested in CGC, they've slowly been accumulating seats on the board.
Out of the seven total board seats, four now belong to Constellation Brands – causing company leadership and investors to worry about Canopy's future.
"It went from a board of all independents, to a board which is really four Constellation folks, and three that are not," said Linton.
"The new governance group created some interesting dynamics over the past 8 months and two days […] But nobody else [other than Constellation] was writing the first check and then moved boldly with the second check, and that's what moved them into the driver's seat."
And though many investors are undoubtedly disappointed by Linton's removal, the fact is that his firing shows just how proactive his peers at CGC are. They knew that under his guidance, control of the corporation would continue to slip away, possibly to the point of no return.
By cutting him out, as hard as it may be, they're making a strong move for the future that if anything, should encourage investors.
Not cause them to panic sell at the open, like they did today.