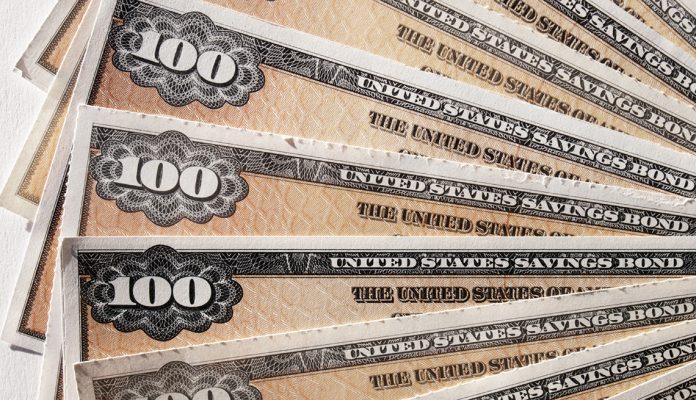 Investors held their breath all day today, waiting for a coronavirus relief bill to be passed by Congress.
But instead of $2 trillion in stimulus, the market only received more political gridlock. House Democrats needed more from the bill in terms of unemployment insurance. Senate Republicans thought they had a winning offer.
They thought wrong.
And so, America suffers for it. Its small-to-mid range businesses go un-aided. Its unpaid workers? No government checks to cover the employment gap caused by COVID-19.
Meanwhile, the virus continues to spread. New York saw a 38% overnight surge in confirmed cases. Over 20,000 now have the disease, most of which are in New York City proper.
Lost in the noise, however, was a pre-market announcement from the Fed, in which the central bank said that it would be offering "unlimited" asset purchases.
"The coronavirus pandemic is causing tremendous hardship across the United States and around the world. Our nation's first priority is to care for those afflicted and to limit the further spread of the virus," the Fed said in a statement.
"While great uncertainty remains, it has become clear that our economy will face severe disruptions. Aggressive efforts must be taken across the public and private sectors to limit the losses to jobs and incomes and to promote a swift recovery once the disruptions abate."
Futures soared as a result of the increased liquidity.
Bond prices did too. Last week, liquidity fears kept Treasury bonds down.
Now, they're rising while yields drop, to the point at which a major trading opportunity has suddenly appeared.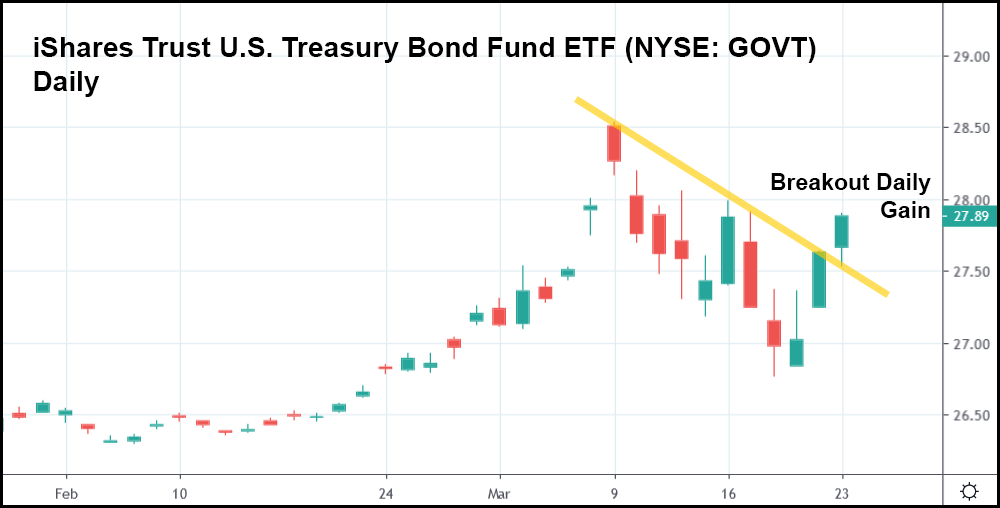 In the daily candlestick chart above, you can see that the iShares Trust U.S. Treasury Bond Fund ETF (NYSE: GOVT) has endured some absolutely brutal volatility since March 9th. Three sessions ago, however, the ETF set a higher low.
Today, it broke out above its minor bearish trend (represented with the yellow trendline). It might make sense to go long on the ETF if it trades above the current day's high with a trade trigger of $28.13.
With the Fed looking to keep rates low, the sky's the limit for GOVT. Even if it doesn't produce a long-term winner, don't be surprised to see the ETF jump above the upper Bollinger Band (BB) temporarily in a sudden upswing.
It could be short-lived, but it'll certainly be long enough to grab some quick gains.
Best of all, if the general market rises in the next few days, GOVT could still do quite well.
Especially as the coronavirus outbreak lingers.