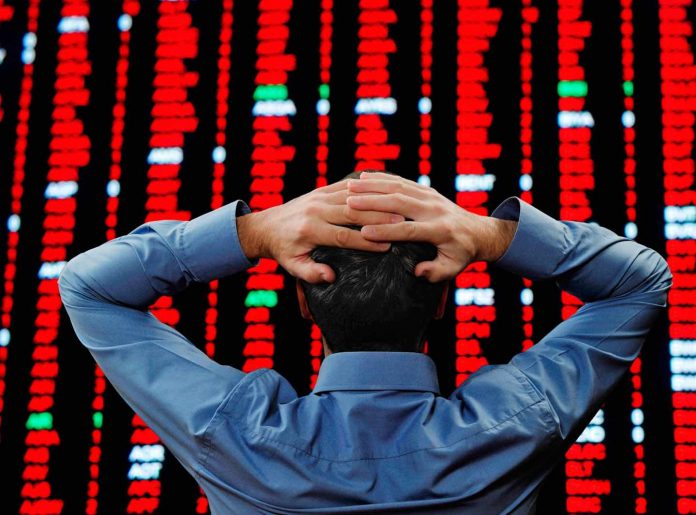 Stocks were frozen this morning as investors waited for debt ceiling news. The Dow, S&P, and Nasdaq Composite opened higher before retracing sharply on a "fake news" headline that spread across Twitter. According to several small accounts, an explosion occurred near the Pentagon just 15 minutes after trading opened. An image was provided as proof: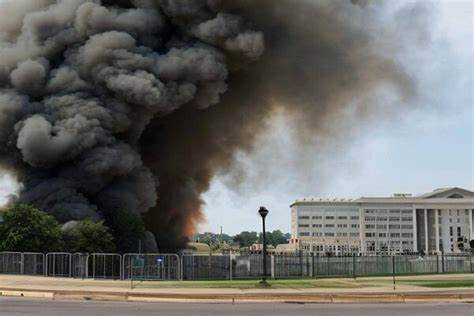 Larger media outlets picked up the story, driving stocks fiercely lower, but then identified the image as AI-generated. Headlines were redacted across several social media platforms and stocks recovered to trade flat on the day.
Shares idled from there, remaining mostly unchanged through noon. Investors may want to prepare for additional faked AI images, however, as copycats inevitably emerge in an attempt to move markets.
Moving past the short-lived flash crash, markets went back into "wait and see" mode.
"Investors are starting to get concerned about what's happening with the debt ceiling talks, but on the other hand, the economy still is pretty strong, the job market's really strong," explained Independent Advisor Alliance CIO Chris Zaccarelli.
That (supposed) job and economic strength hit Treasurys again today as 10-year Treasurys sold off for a seventh straight session. The CME Group's FedWatch Tool is showing a 31% chance of a hike next month, which is up big from near 0% several weeks ago. The disconnect between equities and long-term Treasurys continues to grow as a result.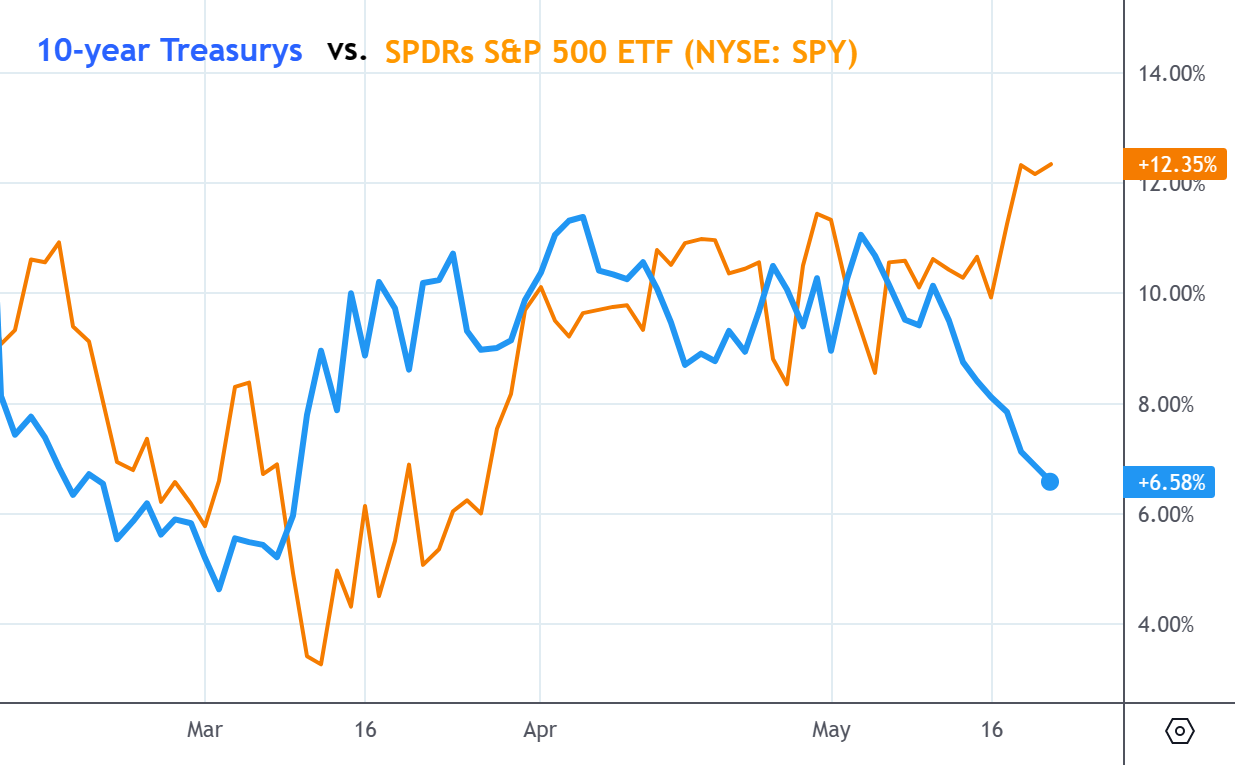 10-year Treasurys, as shown in the chart above, have crumbled while the SPY rallied. Big Treasury moves tend to lead stocks; back in March, a strong Treasury rally presaged a SPY surge. Now, Treasury activity suggests the opposite is about to happen regardless of what is produced by the debt ceiling debate this week.
Hopeful bulls may want to temper their excitement because of this. Yes, McCarthy and Biden will probably say "I do" relatively soon, but Treasurys are still sending a major bearish signal. And that signal will remain bearish unless long-term Treasurys rip higher, which seems unlikely due to rising rate hike fears that should only push Treasurys lower in the short term.