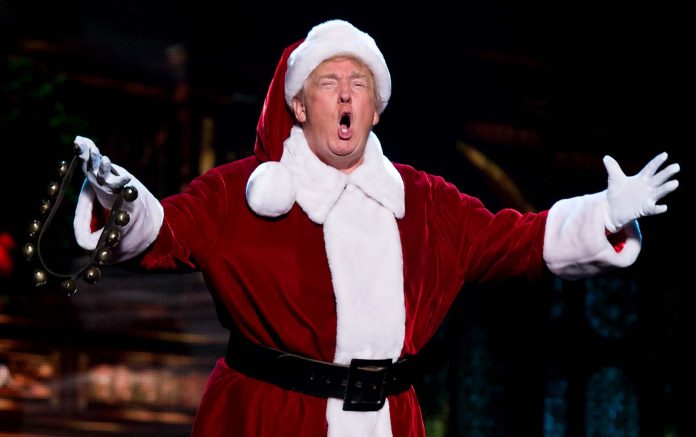 After enjoying a huge November, bulls are taking a step back this morning in what could be the start of a major bearish shift. The indexes rocketed upwards last month, but now, following the release of some disappointing manufacturing data, equities are showing signs of a December "pause."
It's a shock to the system for "buy-happy" investors. The market, which certainly had its ups and downs in 2019, has (mostly) been a runaway train to new all-time highs these past few weeks.
A strong job market and better-than-expected corporate earnings drove equities for the better part of the year.
And though the economy is still looking good for 2020, bulls might finally be ready to take a breather.
"The trend and momentum going into December are bullish," observed Bruce Bittles, chief investment strategist at Baird, a Wisconsin-based financial services company.
"However, investor optimism is registering as excessive by many of the services we follow. While optimism is not euphoric, excessive investor optimism generally suggests a pause in a bull market."
It's something we've been saying for months – that investors have overextended themselves.
That's not necessarily a bad thing, of course. When the going is good, it makes sense to ride the "hype wave" for easy gains.
Want more FREE research and analysis on the best "unseen opportunities" in the markets?
…Especially when the President hints that a phase one U.S./China trade deal is in the works.
But it can also leave the market exposed to quick, unexpected drops in the wake of bearish news. The reaction to this morning's Institute for Supply Management (ISM) manufacturing report is a great example of that.
The ISM Manufacturing PMI fell to 48.1 in November, below the estimated 49.4 reading.
Some analysts, like Jon Hill, vice president of rates strategy for BMO Capital Markets, see it as a potential limiter for investors during the holidays.
"All in all, this should take some wind out of the sails of the argument that the U.S. economy is accelerating going into the end of the year," Hill said.
But that's not all.
The cherry on top of today's "bearish sundae" is President Trump's newest micro-aggression against China. He signed a piece of legislation four days ago that supports the Hong Kong protestors, agitating Chinese officials even further amid ongoing trade war negotiations.
Trump said that China still wants a deal, "but we'll see what happens." According to a report out of the Chinese state media, Beijing needs a tariff rollback before a phase one agreement can be made.
Which, at this point, still looks like a deal-breaker for Trump – the guy who referred to himself as "Tariff Man" on multiple occasions.
And according to a tweet made by the President this morning, it looks like he's at it again.
"Brazil and Argentina have been presiding over a massive devaluation of their currencies. Which is not good for our farmers," Trump wrote on Twitter.
"Therefore, effective immediately, I will restore the Tariffs on all Steel & Aluminum that is shipped into the U.S. from those countries."
Whether the new tariffs will influence the industrial metals markets long-term remains to be seen, but as of this morning, both steel and aluminum prices have risen significantly.
Regardless, with so much going on – and none of it necessarily being good news – investors are starting to bail. If today's losses become the start of a larger "December dip," the selling could accelerate quickly.
But really, after the 2019 that bulls have enjoyed, that's okay. Sell-offs, believe it or not, are critical for any prolonged bull run. The market needs time to exhale every so often, and without (healthy) rally pauses, massive corrections could form. We saw one in late 2018 when the S&P 500 sunk over 20% to finish out the year.
So, if the market heads south over the next few weeks, don't take it as a sign of the bearish apocalypse.
Equities have been red hot in 2019. As we head into an election year, it's important – if not necessary – to let them cool down.
Even if that means getting a lump of coal from "Market Claus" in your portfolio's stocking.