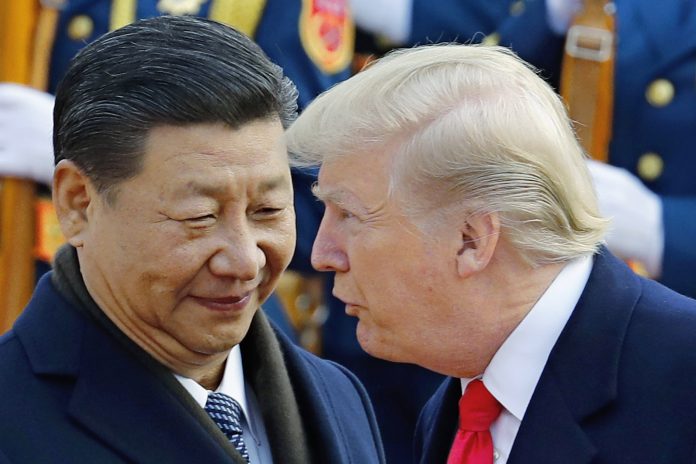 Goodbye, 2019 rally. It's been one heck of a ride. With it, we witnessed big recoveries, gut-wrenching dips, and, most of all, tons of new all-time highs.
But like all good things, this year's bull run must also come to an end.
…And it's not just because we've almost made it to 2020.
At the NATO summit this morning, President Trump dropped a potentially market-wrecking sound bite when candidly addressing reporters. He said that it might be wise to wait until after the 2020 election to strike a trade deal with China, provided that Beijing changes its tune by then.
"In some ways, I like the idea of waiting until after the election for the China deal, but they want to make a deal now, and we will see whether or not the deal is going to be right," Trump said. With the presidential election set for next November, investors would have to wait a year until a trade deal is secured (if he decides to wait it out).
Unsurprisingly, the market reacted poorly to the news. The Dow, S&P, and Nasdaq Composite all sunk in pre-market trading before falling further at the open.
And though a trade deal delay is by no means confirmed – at least, not yet – it's becoming clear to bulls that negotiations have gone awry. Several weeks ago, when White House economic advisor Larry Kudlow said that the U.S. and China were in the "final stages" of reaching an agreement, investors went haywire.
The market soared as bulls partially priced-in the "phase one" trade deal.
But now, a key trade war "sticking point" has surfaced:
Tariff rollbacks.
China wants the U.S. to scale back its tariffs before any sort of trade deal can be reached. The U.S., meanwhile, sees no reason to lift them. The American economy continues to hum along, supported by a strong labor market and base of consumer spending.
In Trump's eyes, he's not just winning the trade war; he's winning "bigly." Yes, certain American industries (farming, manufacturing) are struggling, but overall, things are going swimmingly. Third-quarter GDP growth beat analyst estimates (2.1% vs. 1.9%), giving the President yet another quarter of better-than-expected growth.
China, on the other hand, has seen its yearly GDP growth slow to a snail's pace. Chinese economic expansion has been slashed in half by the trade war, and according to economists, it could get even worse.
So long as Trump controls the Oval Office, he'll continue to squeeze Beijing for all its worth. If the 2020 election seems "in-hand" by the time voters hit the polls, he'll let the trade war persist.
Would that keep the market down until a deal is struck?
Probably not. So long as corporate earnings continue to impress, consumers continue to spend, and unemployment stays low, equities are likely to have an impressive 2020.
But if the economy starts to slow prior to November, you can bet your bottom dollar that Trump will find a way to get a partial trade deal done. If nothing else, these last few weeks have proven that he's squarely in the driver's seat.
To end the trade war, all he has to do is "flip the switch." In doing so, Trump could add another four years to his presidency in one fell swoop.
The rollicking stock market gains, prodded along by a robust economy and post-trade deal afterglow that result, wouldn't hurt his chances either.
So, regardless of what happens, the future skews slightly positive for the American markets long term.
Unless, of course, Trump loses in 2020.
If that happens, it might be a better idea to hoard gold in your backyard while Elizabeth Warren (or more recently, Michael Bloomberg) cuts Wall Street profits to the bone.