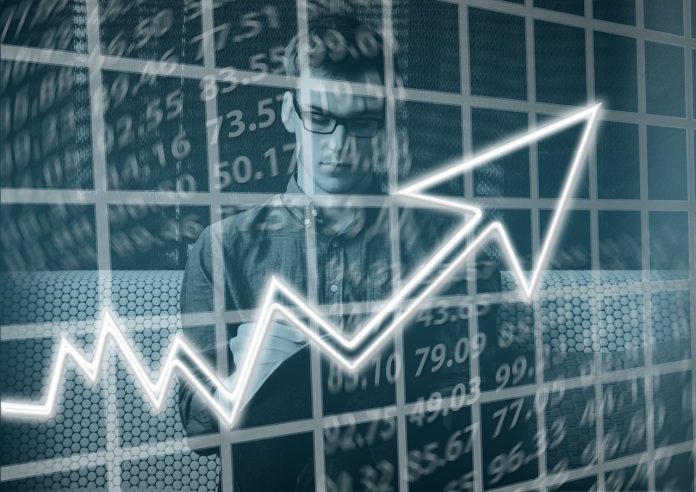 The Dow and S&P 500 surged yesterday in what was the best post-midterm rally since 1982 – a 36-year tradition in which the market typically rises in the trading session after a midterm election.
Many analysts predicted a market slump if the Democrats won the House, while others were prepared for an all-out-crash in the unlikely event that they also took the Senate. With the parties splitting Congress (as expected), equities became far more stable and investors found the buy signal they were looking for.
Most of the surge, however, wasn't caused by the election itself, but by President Trump – who lifted several major indexes to their daily highs after holding a press conference in which he claimed he was willing to work with Democrats on growing the already robust American economy.
He also took away CNN chief White House correspondent Jim Acosta's press pass for laying his hands on a young intern. To be quite honest, I don't think the President could have had a better day than that.
Believe it or not, though, a few companies actually managed to enjoy Wednesday even more than President Trump as their daily gains stood a head above the rest.
The Dow closed up a whopping 545 points (or 2.17%), and one of its best performers, Apple, went up in similar fashion, rising 3.03% on the day.
UnitedHealth, another top stock yesterday, quickly shot up at the market's open, before trading sideways and closing at a 4.21% gain.
Wednesday's post-midterm breather was a welcome sight to bulls – many of whom are now nervously waiting for the market to eventually continue dropping, even in spite of the recent Trump-induced pump.
On average, the S&P has gained roughly 0.7% in the trading session that followed a midterm election, which certainly seems small (if not insignificant) when compared to today's boost.
But in the years prior Donald Trump wasn't President, and past Presidents usually weren't interested in binding the wounds of division during a crucial press conference.
"Hopefully we can all work together next year to continue delivering for the American people, including on economic growth, infrastructure, trade, lowering the cost of prescription drugs," said President Trump, "the Democrats will come to us with a plan for infrastructure, a plan for health care, a plan for whatever they're looking at and we'll negotiate."
For whatever reason, midterm stock recoveries and rallies seem to be as American as apple pie and the fourth of July. With years of data that suggest we could now be seeing a slight stock recovery, it can certainly be easy to get excited, and Trump's response to the elections has been great for bulls.
But 2018's midterms are unusual, not just because of the American political climate, but because there hasn't typically been a December interest rate hike from the Fed waiting down the road.
Fed Chairman Powell is intent on following through with his next rate increase, and if you were paying attention in early October, things could go downhill very, very fast. Even worse, a future drop could be exacerbated by over-eager investors who have jumped back in post-midterms.
Now, I'm not saying that we're in for a crash, or even a long-term downtrend. At the moment, it's far too early to tell. But what I would like you to do, at the very least, is to look before you leap –  because anxious investors are looking to inflate equities once again, hoping to heal their portfolios that got burned during the October plunge, before jumping out at again at a moment's notice.
Things could very well get even more volatile from here, and from my point of view that's never been a good time to re-enter the market…
…Even if Jim Acosta's recently been banned from the White House.