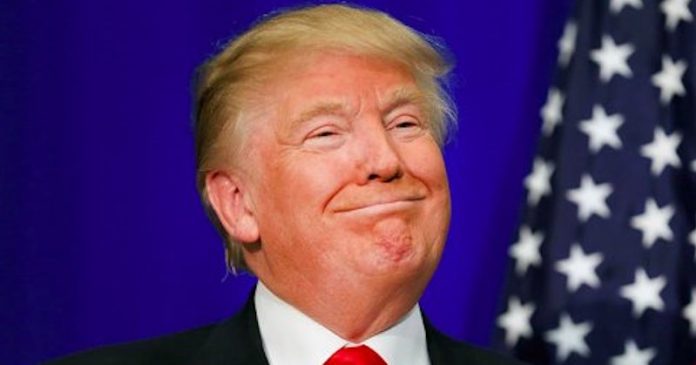 If tariff-averse investors hated President Trump before, they'll find him absolutely insufferable now that he's reached a deal with Mexico – all thanks to the pressure applied by a 5% tariff hanging overhead.
In order to prevent the duties from going into effect this morning, Mexico was asked to shore-up their border security as part of a push to enforce stronger immigration policy.
And sure enough, right before the Monday deadline, Mexico agreed to the terms of the arrangement – providing support to Trump's position that not only can tariffs work, but that they are a crucial foreign policy tool moving forward.
Moreover, they'll continue to be a useful weapon in the trade war with China.
"People haven't used tariffs, but tariffs are a beautiful thing when you are the piggy bank, when you have all the money. Everyone is trying to get our money," said Trump in an interview with CNBC's Squawk Box this morning.
He went on to say that the tariffs have even created a power vacuum in the Far East, causing many trade partners to leave China altogether. Some, Trump says, now have their interests a little farther west.
"The China deal is going to work out. You know why? Because of tariffs. Because right now China is getting absolutely decimated by countries that are leaving China, going to other countries, including our own."
The President, once known simply as "The Donald", has taken a new moniker since becoming president, transforming into "Tariff Man", a title he famously called himself in the past.
Sadly, for tariff critics, they now may have to search a little harder to find his kryptonite than before. Over the last few months, all we've heard about from economists are the negative side effects of a protracted trade dispute.
What we haven't seen is what happens when tariffs actually work. At least, not until today.
And it seems like that's all the market needed to continue flying off the handle, as evidenced by another early trading session surge.
The S&P 500, Dow, and Nasdaq Composite blew the roof off equities this morning and continue to rise as of midday.
And though investors are excited – they have every right to be – that doesn't mean they should keep buying-up stock, even in the wake of a Trump victory.
Oddly enough, after looking oversold last Monday, the market now appears overbought. It only took 5 trading days for it to happen, but here we are.
"Going long" right now could be unwise, and those of us that didn't board the "rocket ship" last Tuesday might have missed out on this historic rally.
There's no way that equities can sustain growth this rapid for much longer, and investors who buy-in now could end up getting burned in the ensuing sell-off.
Remember, traders who got in last week will certainly be looking to cash-out soon – don't be the sucker who buys their overvalued shares.
And even though a sell-off does seem likely, that doesn't mean that we're headed for a continuation of May's downtrend. Instead, this could be the "jump start" the market needed to get back to its winning ways, so long as we see higher lows set across the major indexes in the coming weeks.
Getting involved in a red-hot market near all-time-highs is never a good idea for short-term traders, even in the midst of a pro-Trump afterglow.
Investors who got out in May might want to practice a little patience here and wait for the next small correction to reinvest. In the end, it could be a very wise move, as the current "buy (or sell) the news" market could spoil in an instant.