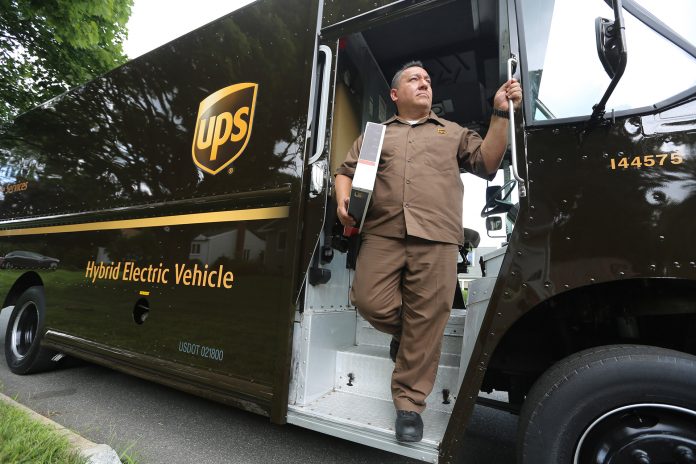 Yesterday, it seemed like the worst of the sell-off was over. The government had a plan to fight the coronavirus outbreak. President Trump announced that he was pursuing a $1 trillion stimulus package.
The economy, though battered, wasn't beaten.
Then, this morning, stocks went "limit down" in pre-market trading. After the open, another "circuit breaker" was hit, limiting the damage from automated quant traders.
The market remained low for most of the day. The S&P and Nasdaq Composite closed higher from where they opened. The Dow did not.
Now, the fear of a complete economic collapse is taking hold. Billionaire investor Bill Ackman may have intensified the hysteria this afternoon in an interview on CNBC's "Halftime Report."
"We need to shut it down now… This is the only answer," Ackman said, after pleading with the President to put the U.S. under complete quarantine.
"America will end as we know it. I'm sorry to say so, unless we take this option."
Ackman went even further with the doomsday remarks, adding:
"Hell is coming. Capitalism does not work in an 18-month shutdown, capitalism can work in a 30-day shutdown."
Meanwhile, The Sevens Report founder Tom Essaye had a much more sober outlook on the situation.
"Volatility is not over yet," he said in a note, warning that congress still needs to approve Trump's stimulus packages.
"We also need to see more progress on the pharma side of things, and above all else we need the growth rate of the virus to peak in the coming weeks."
And though most stocks continue to get scorched, some have prospered. United Parcel Service (NYSE: UPS), for example, is even approaching a breakout rally.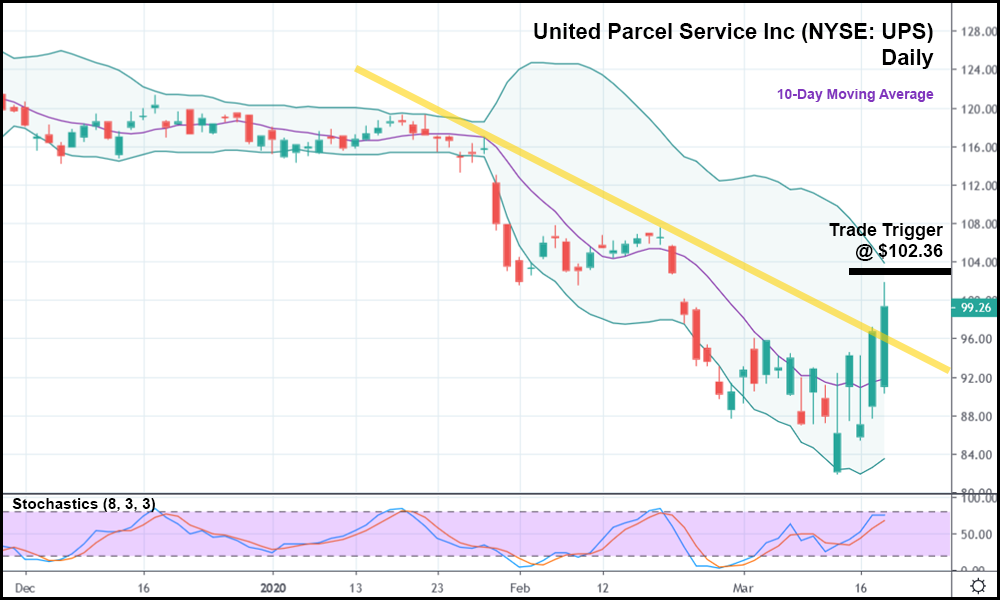 In the daily candlestick chart above, you can see that UPS, despite selling-off considerably since early February, has actually done fairly well over the last few weeks.
And today, when the rest of the market plummeted further, UPS broke out above its minor bearish trend (represented with the yellow trendline). The stochastics indicator is quite high, but in this case, it isn't quite in overbought territory. It will certainly head that way if UPS rises further, but after breaking out, the stock will likely have enough upward momentum to keep moving.
Should UPS trade above its daily high, it might make sense to go long on the stock with a trade trigger of $102.36.
And while the market looks like it will dive deeper, that doesn't change the fact that UPS has presented investors with a prime trading opportunity.
Even if "hell is coming," as Ackman predicts.