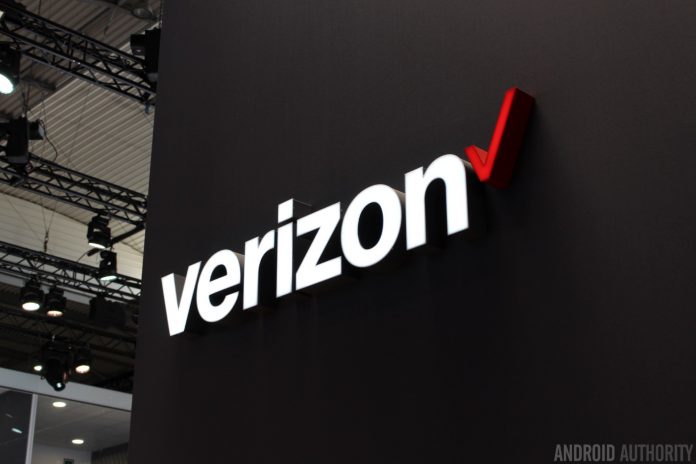 Oil dropped again today, right alongside stocks as the post-crash rally came to a screeching halt.
The COVID-19 pandemic is to blame for oil's plunge, driven lower by almost nonexistent demand. Without people driving or flying, "black gold" has become somewhat of a burden.
The WTI crude May futures contract, which went negative on Monday, confirms it.
Today, oil didn't fare much better. The United States Oil Fund (NYSE: USO), which buys crude oil futures contracts spread out across different expiration months, got crushed for a 25% loss. As a gauge for the "true" value of crude, USO serves that purpose far better than soon-to-expire futures contracts (like May's).
The Dow, S&P, and Nasdaq Composite dropped 2.6%, 2.7%, and 3.5%, respectively, in response to the continued oil slump.
Tom Lee, head of research at Fundstrat Global Advisors, sees it as a warning sign.
"If we ever needed a reminder for the extent of the abrupt decline in global economic activity, it is the fact that WTI oil futures saw a negative price," Lee wrote in a note.
"But oil is a residual issue of the broader global 'stay at home' and this situation will not change until Western nations and US states begin opening up. And they cannot open up until each jurisdiction feels they have a handle on the healthcare crisis."
David Pursell, CEO of Core Alternative Capital, is concerned that poor corporate earnings could make matters worse, causing traditional stock valuation techniques to fall by the wayside.
"Fundamentals on the equity side have pretty much become impossible to judge," Pursell said.
"You look at the CFOs, and they're pulling next quarter's estimates because they really have no idea what demand's going to look like."
The market is also arguably ready for a sell-off after rising so dramatically these last few weeks.
"Market volatility remains intense, as subtle changes in the tone of the news drives dramatic shifts in investor sentiment," commented Mark Hackett, Nationwide's chief of investment research.
"Markets rallied sharply last week on hope that the worst of the outbreak is behind us. This optimism is likely to face headwinds, as the reopening of the economy is heading for an intense debate."
And if the market's destined for another drop – not even a longer-term one – certain stocks could fall more dramatically than others.
Take Verizon Communications (NYSE: VZ), for example, which looks ready for a fierce correction in the coming days.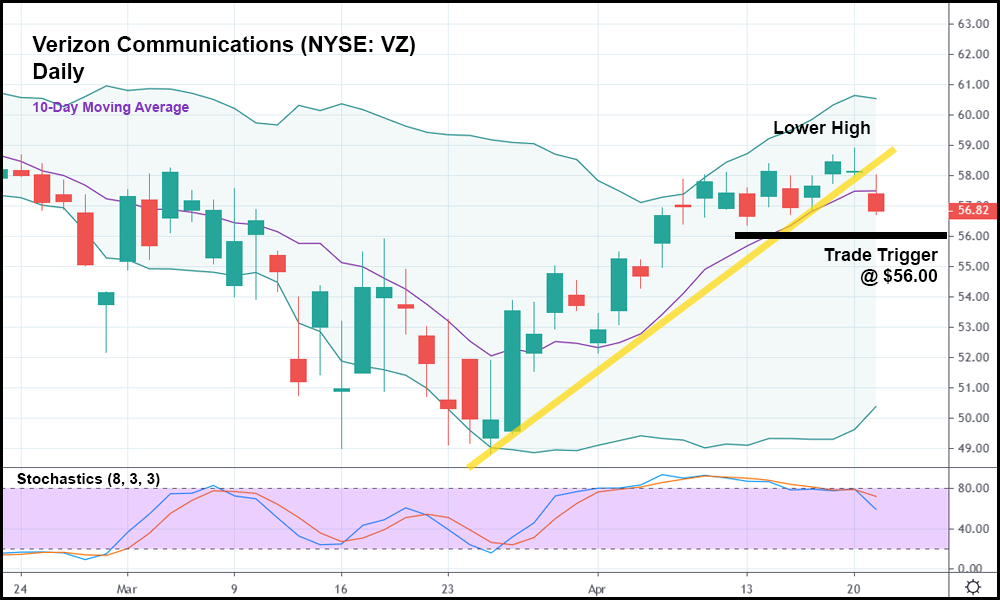 In the chart above, you can see that VZ just dropped below the 10-day moving average and its recent bullish trend (represented with the yellow trendline) after setting a lower high relative to its pre-coronavirus crash high from February.
The stochastics indicator, which just breached 80, also suggests that a small downtrend could be in the works.
For that reason, if VZ takes out its daily low by a significant amount, it might make sense to go short on the stock with a trade trigger of $56.00.
Be careful, though, with a trade like this one. VZ seems ready to fall, but once the U.S. starts re-opening its economy, that could all change in a hurry. For now, though, VZ is offering quick profits for short-term bears as oil casts a pall on the general market.